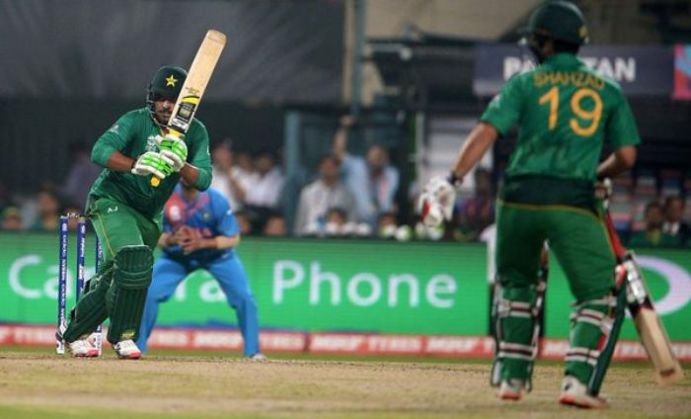 In the fourth over of the match, Ravichandran Ashwin of India was bowling to Ahmed Shehzad of Pakistan. The mind games between the two had already been played out in the previous over, and on the last ball of this over Ashwin stopped short of releasing his delivery right as Shehzad charged down the pitch. A wry smile followed from the batsman, as Ashwin won that round of the contest.
Much of the second innings chase from India will also boil down to such mental contests, as the team who keeps their nerve the best in the second innings will be victorious. That's what history tells us about India vs Pakistan contests, and there is definitely no disputing that.
Pakistan's total of 118 is neither daunting, nor a small score. Courtesy some good hitting by Shoaib Malik, Umar Akmal and Ahmed Shehzad in the first innings, Pakistan did well to reach the score that they did. However, Shahid Afridi (who promoted himself to number 3 in the batting order) would have hoped for a higher total come the end of the 18th over.
Neither Shahid Afridi, nor Sharjeel Khan could play the kind of innings they had hoped for, Khan being particularly wasteful as he ate up 24 balls for his knock of 17.
The question is, whether India can avoid making the same mistake. They must approach the total like they are batting in the first innings, without the pressure of having to chase down a total. It's all down to the Indian batsmen to take the host nation over the line, to give them their first victory of the tournament.