Year of the underdog: how complete non-achievers changed rules in 2015 Premier League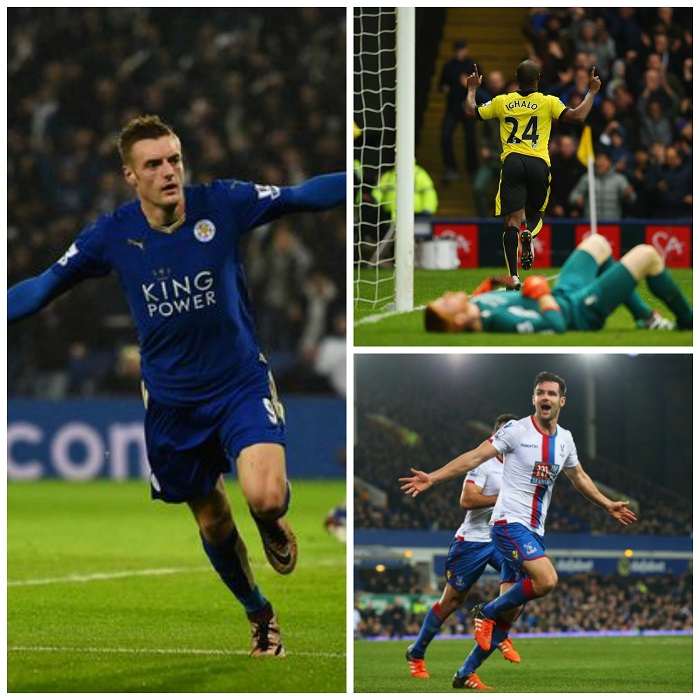 Leicester City are top of the pile in the English Premier League this season at Christmas. For the unacquainted, the team at the top of the table at Christmas is the one that generally goes on to win the league come the end of the season about 4 and a half months later.
That's right, Leicester City. This is the same Leicester City who only miraculously escaped relegation last season, and who were tipped to occupy the bottom places again. But this is Premier League 2015-16 - it has already shown, on more than one occasion this season, that virtually anything is possible.
The facts prove it. At this stage of the season last year, two of the three promoted teams occupied the bottom three relegation spots (Leicester City being one of them), and the third just about managed to be above it.
This year however, Leicester are at the top of the table, while Crystal Palace, Watford and Bournemouth are placed 6th, 7th, and 14th respectively. That is no easy feat.
Reasons behind the change in trend
So while Manchester United mull hiring Jose Mourinho (who could potentially spark a managerial merry-go-round after he got the sack from Chelsea) and Liverpool hit a snag in improvements to life at Anfield post Brendan Rodgers under Jurgen Klopp, Leicester dream of winning the English Premier League.
It is obvious that performances from top teams have not been up to the mark, but there is more than what meets the eye with respect to why traditional powerhouses have faltered. One of them is money.
The Premier League signed a lucrative television deal worth 5 billion pounds - revenues of which have been distributed fairly and evenly among clubs. The 'bottom' clubs thus, have relatively increased spending power compared with what they did previously. Clearly, the richer clubs do not have the absolute financial muscle that they did a couple of seasons back.
'Financial Fair Play' is another reason, a scheme introduced by the European football governing body UEFA to stop billionaire owners of otherwise loss making clubs to pour unlimited resources into player recruitment, effectively "buying" the title. This has increased the overall health of the league by shrinking the budgets of teams owned by billionaires.
Change in attitude of newly promoted teams
And apart from factors off the pitch that have played a part in increased parity this season, there has been a seismic change in mindset of the so called lesser teams on the pitch as well. The attitude is not one of self-preservation anymore, but that of defiant disregard for established norms of playing. They're not here to just make up the numbers, the underdogs are here to go toe to toe with the bigger boys, with bark and bite.
And suddenly, Watford 3 - 0 Liverpool, Leicester 2 - 0 Chelsea or Bournemouth 2 - 1 Manchester United are scorelines that do not seem so surprising anymore.
Can Leicester really go on and win the league?
If Leicester City were to win the English Premier League this season, it would have to rank among some of the greatest sporting achievements of all time. This is simply because that for a team which only narrowly escaped relegation the previous season to go on and win the trophy that every player in the league aspires to win one day, several factors have to fall into place, week after week, for 38 weeks. The margin for unpredictability in team sports is so much higher than that in individual disciplines and for a team like Leicester to defy that and go on to win the league would indicate that each player gave a 100% in every game.
There are several things going for them. Their strike partnership of Riyad Mahrez and Jamie Vardy have scored 28 goals between them - that's 6 more than what the whole Manchester United team has managed in the whole season. They are playing with momentum, confidence and a belief that no one is unbeatable.
On the other hand, however, Leicester have an extremely thin squad. One injury to Vardy or Mahrez, and who knows? A steady slide down the table could be possible. ANYTHING, could be possible. After all, the only thing predictable about this Premier League season has been its unpredictability.