WWE Money in the Bank 2018 update: Roman Reigns defeats Jinder Mahal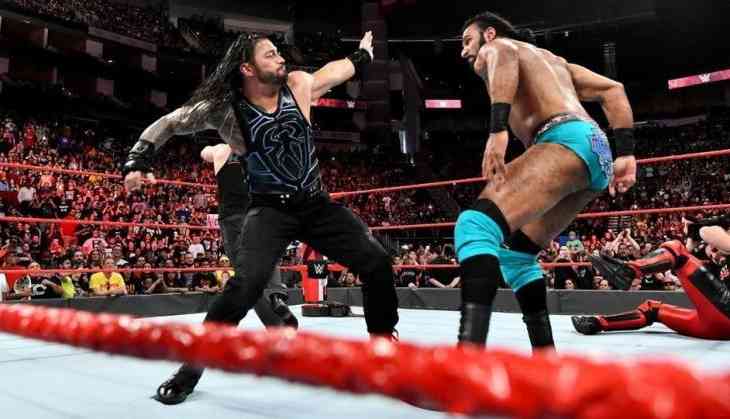 The pay-per-view match Money in the Bank ended with Roman Reigns defeating Jinder Mahal. After a stunning performance at the 'Backlash' that happened last month where Reigns defeated Samoa Joe and yesterday ladder match where he crushed the streaks of Indian fighter Jinder Mahal, he has yet again proved why he is the emerging face of the wrestling world.
Despite the fact that Reigns has performed exceptionally well yet, he has been booed out by fans time and again. The Sunday pay-per-view was no different, he was once again booed out. It isn't only the Big Dog who has faced such audience chant, from CM Punk to John Cena have faced such a situation sometime in their career.
It was the frustration of losing a match against Brock Lesnar at the Greatest Royal Rumble which kept the fire burning in Reigns. On the other side Mahal's frustration from being left out of a qualifier by General Manager Kurt Angle fevered pitch.
Also Read:Braun Strowman's girlfriend tie his shoelaces as he cannot bend down