Wrestlers tombstone WWE with $5 mn lawsuit. And there's cause for worry
Catch Team
| Updated on: 10 February 2017, 1:49 IST
The World Wrestling Entertainment (WWE) has just been given a collective chokeslam by a bunch of former wrestlers. In what's seen as an unprecedented show of unity by the wrestling fraternity, 53 former professional wrestlers have filed a lawsuit against WWE Inc. Their allegation? That the wrestling body be held accountable for "long-term neurological injuries" sustained during the course of stunts like the body slam, pile-driving and others over decades of fighting.
The plaintiffs have sought damages to the tune of $5 million. WWE Chairman and CEO Vince McMahon has been named as a defendant.
The lawsuit, which runs into 214-pages, was filed in the United States District Court in Connecticut on Monday and includes among its 53 plaintiffs, the famous-wrestler likes of Chavo Guerrero Jr, Joseph "Road Warrior Animal" Laurinaitis, James "Kamala" Harris, Paul "Mr Wonderful" Orndorff, and Jimmy "Supafly" Snuka. The main objective seems to be WWE's accountability, or the lack of it, for its performers' complications with concussions and chronic traumatic encephalopathy (CTE). It's a disease which affects the brain and has often figured in various class-action suits filed by players' associations for the NFL and NHL American sports leagues.
Also Read - Former WWE star 'The Great Khali' severely injured during wrestling event
According to the suit, the WWE is responsible for "very specific [wrestling] moves that are scripted, controlled, directed and choreographed" by the organisation which was connected to the plaintiffs' brain trauma in some way or another. The organisation, says the suit, fraudulently misrepresented and concealed how the performers' health would be affected because of their participation in fights. In a direct allegation, it says that there has been "inconsistent and misleading positions about the nature of CTE and its relationship to head trauma in wrestling."
How does one establish WWE's alleged insidiousness? The suit gives the example of a 1995 TV broadcast with Shawn "Heartbreak Kid" Michaels which featured the wrestler making a comeback to the ring - with an actor posing as a doctor warning him about post-concussion issues. Another issue the plaintiffs have raised revolves around their independent-contractor status, as opposed to being salaried employees with union representation. The suit alleges that the league "effectively eliminated WWE's wrestlers' knowledge of any employment rights they had under federal and state law."
The WWE officials have categorically rejected the lawsuit's arguments. "This is another ridiculous attempt by the same attorney (Konstantine Kyros, of Massachusetts) who has previously filed class action lawsuits against WWE, both of which have been dismissed," WWE said in a statement. "A federal judge has already found that this lawyer made patently false allegations about WWE, and this is more of the same. We're confident this lawsuit will suffer the same fate as his prior attempts and be dismissed."
File Photo
A tight spot & a dark past for the WWE
"There is nothing ridiculous about this case," said Brenden Leydon to StamfordAdvocate. "WWE's misclassification of its wrestlers as independent contractors is an outrageous scheme to shift to the taxpayers its legal obligation to the catastrophically wounded talent who literally gave their blood sweat and tears for it. It needs to stop immediately," he said.
However, the WWE has often been in the news for being sly and plain shady with its practices vis-a-vis performers' health.
Also Read - Jimmy 'Snuka', 50 other wrestling stars sue WWE over brain injuries, neurological problems
Back in 2007, Canadian pro wrestler Chris Benoit strangled his wife and seven-year-old son before hanging himself in his Georgia home. Steroid abuse was strongly suspected to be the trigger for the rage killing. Officials had confirmed then, that anabolic steroids were indeed found in his home, as was several prescription medications. The WWE's response to the episode? CBC News quoted the company saying that, "The physical findings announced by authorities indicate deliberation, not rage." They claimed that Benoit had tested negative for steroids the last time he was tested according to company norms. Benoit wasn't an isolated case. Eddie Guerrero, close friend of Benoit's, died in 2005 from heart failure - linked to steroid abuse. Davey Boy Smith, the British Bulldog, died in 2002, after suffering a cardiac arrest as well, again due to 'possible' steroid abuse.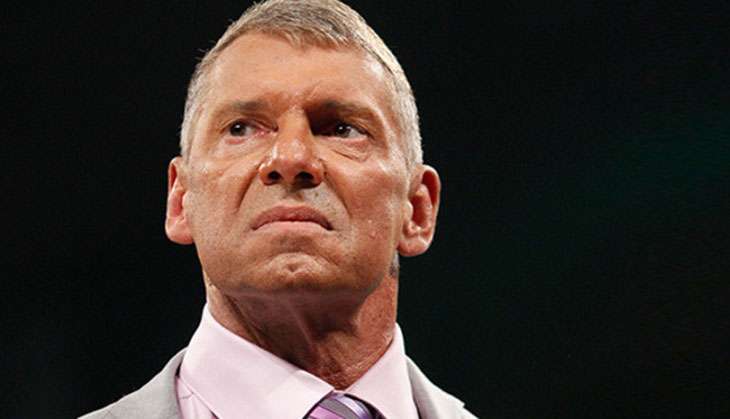 File Photo
Possible steroid abuse that resulted in wrestlers' deaths can now prove to be a very sinister backdrop for chairman McMahon as his organisation fights the lawsuit. Way back in 1993, McMahon was charged by the U.S. Attorney for the Eastern District of New York with consistently getting anabolic steroids for his coterie of wrestlers. He also allegedly employed a Pennsylvania doctor with an equally suspicious track record. The doctor is supposed to have also supplied regular shipments of dubious drug cocktails to then-WWF headquarters at "Titan Tower" in Stamford, Connecticut.
The doctor, Dr Zahorian, had first come into contact with the WWF as a state-appointed ringside physician. Between 1984 & 1989, Dr Zahorian allegedly supplied wrestlers like Hulk Hogan, Piper, Moondog Rex, Ultimate Warrior, and Vince McMahon with a range of painkillers and other concoctions.
Also Read - WWE star Chyna found dead in her LA home, cause of death not known
In a book around the murky business deals of wrestling outside the ring, Chokehold: Pro Wrestling's Real Mayhem Outside the Ring, the journalist Weldon T Johnson writes about how investigators would go on to uncover that Zahorian "sold steroids and drugs to 43 pro wrestlers, 37 of whom were employed by McMahon's WWF when deliveries were made."
There's substantial evidence and material to build an even bigger case against the WWE, much beyond the scope of the present lawsuit perhaps. But more wrestlers need to get vocal about the existence of the problem. That's also where the situation gets dicey, at least for the wrestlers. The lawsuit quotes one of the wrestlers: "WWE is a big dance. If you don't do it, someone else will, and 99 percent of the time you perform under duress. Injured, you suck it up and perform, keep your mouth shut." But here's hoping they really don't.