Will Ultimate Table Tennis be as big Pro Kabaddi League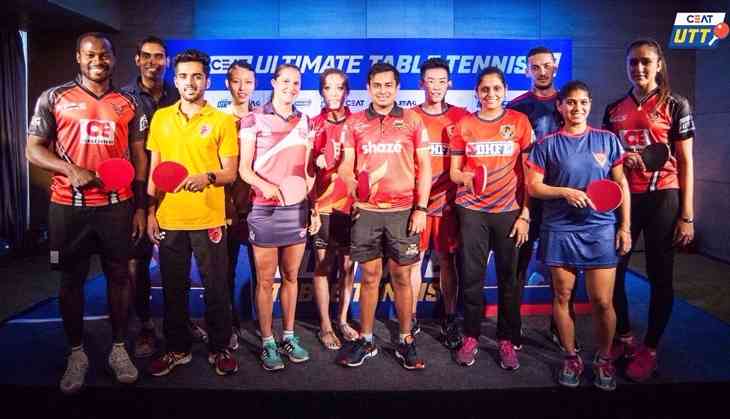 The sport of table tennis is about to get a big boost in India. Lost in the age of television, table tennis has been modified for the modern-day viewing audience. The format has been shortened, a mix of Indian and foreign players roped in, and with Star India as the broadcast partner, table tennis has become the latest sport to go the franchise-based sporting league way.
Here's the lowdown on the newest league in a crowded market
1. Dates: 13-30 July
2. Location and tickets: Split into three legs - Chennai (Jawaharlal Nehru Indoor Stadium) - 13-20 July, Delhi (Thyagaraj Stadium) - 21-25 July and Mumbai (NSCI Worli) - 26-30 July. Tickets are free, on a first come first serve basis. Can be booked on BookMyShow.
3. Format: Each tie will consist of nine matches. Eight singles and one mixed doubles match between the two teams. International players will play more matches than their Indian counterparts.
Each match will comprise of three games. Players will compete with each other to reach 11 points first. In case the scores are level at 10-all, the 11th point will be a Golden Point which will decide the winner.
No player will be allowed to play more than two matches in a tie, and that includes the mixed doubles.
Each team will compete with the other once during the season. The top four teams from the league table will progress to the play-off ties - two semi-finals and a final.
4. Teams and players: Each team will consist of eight players - four Indian and four international. Each team will have one Indian and one foreign coach.
A. Falcons TTC
Domestic players - Sanil Shetty, Sutirtha Mukherjee, Arjun Ghosh, Priyadarshini Das
Foreign players - Wu Yang (China), Ho Ching Lee (Hong Kong), Par Gerell (Sweden), Liam Pitchford (England)
B. Shaze Challengers
Domestic players - Soumyajit Ghosh, Mouma Das, Manav Thakkar, Moumita Datta
Foreign players - Li Ping (Qatar), Han Ying (Germany), Petrissa Solja (Germany), Andrej Gacina (Croatia)
C. Dabbang Smashers T.T.C.
Domestic players - Sathiyan Gnanasekaran, A. Amalraj, Madhurika Patkar, Mousumi Paul
Foreign players - Marcos Freitas (Portugal), Kim Song I (Turkey), Kou Lei (Ukraine), Bileenko Tetyana (Ukraine)
D. DHFL Maharashtra United
Domestic players - Harmeet Desai, Krittwika Sinha Roy, Pooja Sahasrabudhe Koparkar, Ronit Bhanja
Foreign players - Chun Ting Wong (Hong Kong), Liu Jia (Austria), Fu Yu (Portugal), Joao Monteiro (Portugal)
E. Oilmax-Stag Yoddhas
Domestic players - Manika Batra, Jubin Kumar, Abhishek Yadav, Selena D Selvakumar
Foreign players - Hoi Kem Doo (Hong Kong), Panagioti Gionis (Greece), Aruna Quadri (Nigeria), Polina Mikhailova (Russia)
F. RP-SG Mavericks
Domestic players - Sharath Kamal Achanta, Archana Girish Kamath, Birdie Boro, Amruthapushpak Shekhar
Foreign players - Fegrel Stefan (Austria), Tiago Apolonia (Portugal), Polcanova Sofia (Austria), Sabine Winter (Germany)
5. Price per franchise: Each franchise owner has paid Rs 2.6 crore for a period of ten-years.
6. Players salaries: Depending on their stature and ranking, players salaries will range from Rs 1.5-20 lakh.
7. Prize money: Total prize money is Rs 3 crore. The winning franchise will get Rs 1 crore. The runner-up will get Rs 75 lakh. The two semi-final losers will receive Rs 50 lakh. The final Rs 25 lakh will go to 'other individual award winners'.
8. The objective of the league: "The objective of ESPL in relation to UTT is to establish a world-class table tennis league that inspires the youth, entertains and engages fans, drives development at grassroots and delivers value to all stakeholders."
"An Olympic medal for India in Table Tennis by 2024"
9. Broadcast:
Television: Star Sports Select 2 & Star Sports Select HD 2
Online: Hotstar & Jio TV