Watch Video: Nikki Bella turns to therapy before marrying John Cena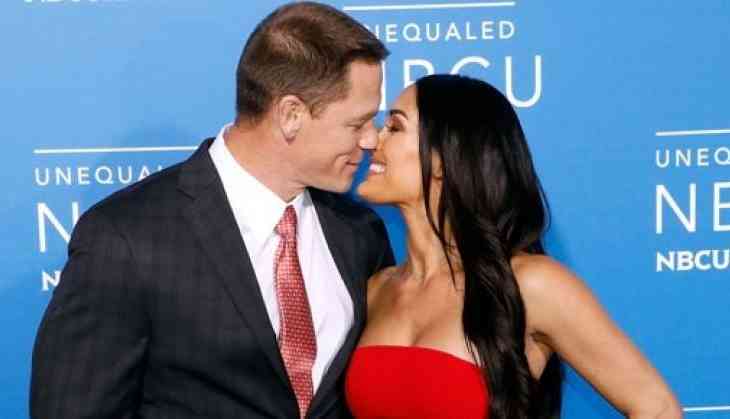 WWE stars John Cena and Nikki Bella mended their ways and planning to tie the knot on the upcoming episode of 'Total Bellas'. The duo decided after the dinner date last week where John agreed to have a baby with Nikki Bella.
With only a few days left for the wedding, Nikki has not chosen her outfit nor has she decided who will walk her down the aisle.
The Bella sisters have a strained relationship with their father and so, she is confused as to who will do this for her. Bella's mother Kathy accepted on the recent episode that she has a secret desire that Nikki asks her to do it as she raised both her daughter alone.
The whole confused situation has left Nikki a bit stressed and feels as if she doesn't have a control on her own wedding. Nikki is still not enjoying her wedding planning.
RT if you agree. 😍😍😍 #TotalBellas pic.twitter.com/8C8P0yM9Ng

— Total Bellas (@Total_Bellas) June 25, 2018
After this discussion with her mother and sister Brie, they all prepared for the dinner as John was visiting their place for the first time post-reconciliation.
During the dinner when the question of kids came up, John seemed to be quiet and this troubled Nikki, she decides to visit her therapist and discuss everything she's going through.
She even expressed her fear of disturbing John's career which is going well currently. Besides, she doesn't want's to lose her identity and independence. She doesn't want people calling her Jon's wife and not Nikki Bella.
After all these questions troubling her, Nikki decides to walk herself down the aisle, to celebrate her independence and empowerment.
Also Read:Priyanka Chopra's alleged beau Nick Jonas admits he had sex with a man