Watch video: Children try Brazil striker Neymar's 'injury stunt' and it's amusing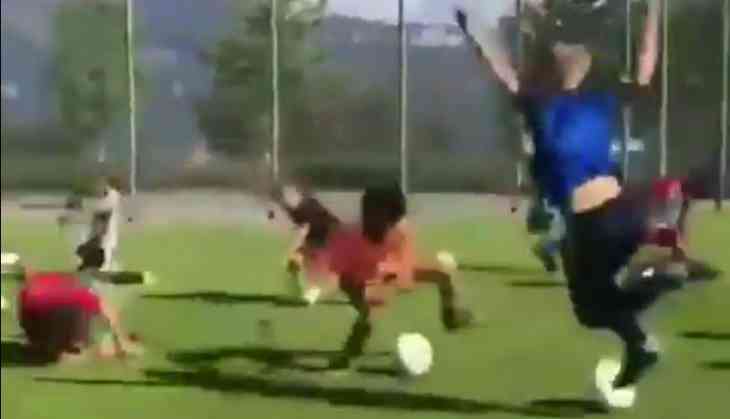 Brazil reached the quarterfinals of the FIFA World Cup by beating Mexico with a 2-0 scoreline. The team is getting praise for its performance in this crucial match, it's striker Neymar who has created quite a buzz.

Although, he is also accused for over-acting during the match. Though the Brazil forward has defended himself, it clearly has not stopped people from talking about it.
Neymar got this kids like...... pic.twitter.com/zT7FySa5cN

— ari (@finairlyanne) July 4, 2018
A video has gone viral on social media adds a humorous touch to the incident. The 20-second-clip features children running on a field, each dodging their own football. However, they all drop to the ground and start pretending to be hurt the moment their coach screams out 'Neymar'.

The children are not the only ones trying Neymar's stunt. A spoof video posted by Facebook page Der Schulte features 'Naymar' and how he reacts to situations. Go and watch the video on Facebook.
Also Read: Wisconsin dad 'breastfeeds' newborn as his wife recovers from C-section complications