Vijay Mallya attends charity ball hosted by Virat Kohli in London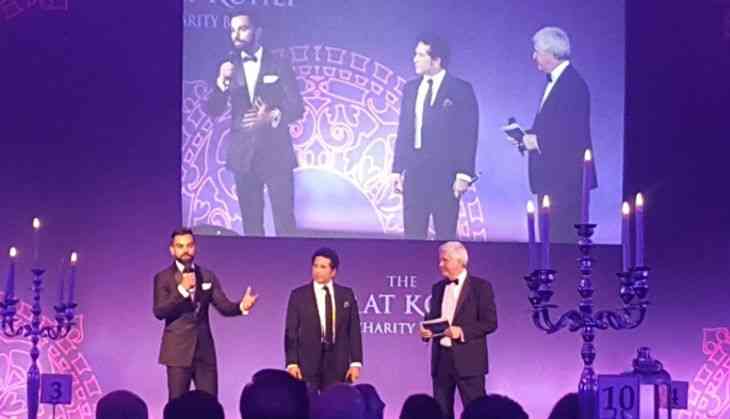 Liquor baron Vijay Mallya attended the charity ball hosted by Foundation of Indian captain Virat Kohli on 5 June. He was captured entering the venue.
It is believed that the national cricket team including the skipper maintained a safe distance from him.
In fact, Mallya's presence forced the Indian team to leave early in order to avoid any controversy.
Mallya, who is wanted in India for defaulting on bank loans, was earlier spotted at the India vs Pakistan match in Edgbaston on 4 June.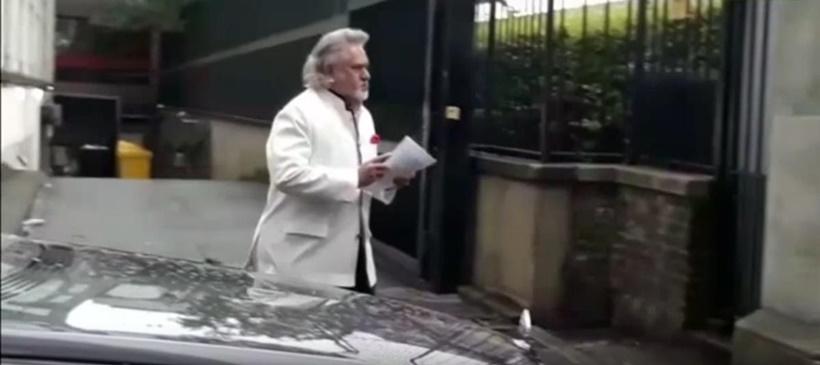 Photo: Youtube Screenshot
The Indian government is trying for Mallya's extradition from UK for alleged unpaid debts to the tune of Rs 9000 crore.
Incidentally, Mallya used to own Royal Challengers Bangalore, an IPL franchise which is captained by Kohli.
A BCCI source present at the event confirmed that Kohli and the Indian team were "uncomfortable" due to Mallya's presence.
"Look, Virat or his foundation never invited Mallya at the function. But normally what happens at the charity dinner is that someone who has bought a table is entitled to invite his guests. Similarly, someone who bought a table must have invited him," a top BCCI source present at the function said.
"The Indian team wasn't comfortable and they maintained a dignified distance from Mallya. Mallya's presence is one of the reason that team left early. The players were very uncomfortable. It was an unavoidable situation as one couldn't have possibly asked him to leave," the source said.
The charity ball was meant to raise funds for Justice and Care organisation which aims at tackling human trafficking and helping the survivors.
The event was also attended by Indian team members including the staff.
Indian coach Anil Kumble along with Sachin Tendulkar was also present at the event.
Indian openers Rohit Sharma and Shikhar Dhawan graced the event with their wives Ritika Sajdeh and Ayesha Mukherjee respectively.
- - With PTI inputs