This is Brock Lesnar's No. 1 contender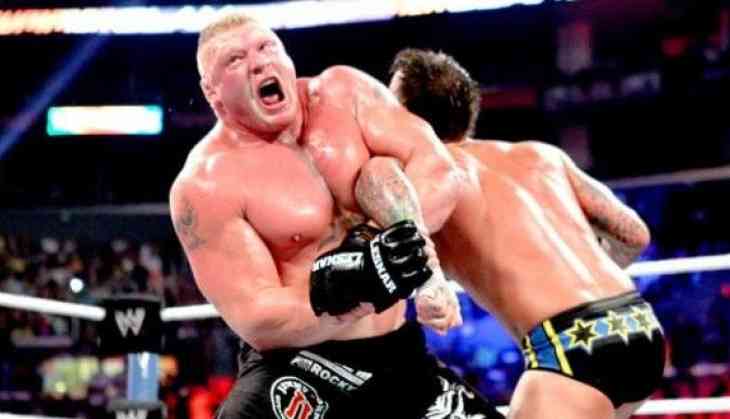 After the spectacular Extreme Rules pay-per-view card, general manager Kurt Angle threatened to strip Brock Lesnar, who is currently the universal champion if he fails to show up on Raw or agree to a title defense. Upon this announcement, Kurt Angle was interrupted by the Beast Brock Lesnar's advocate Paul Heyman.
After initial boos from the crowd, Heyman explained the audience that his client and current champion was away from the ring for a while to challenge for the UFC heavyweight championship while having the WWE title. He even explained like Angle wears the Olympic gold medal in a WWE Ring to become a two-sport champion.
He was countered by Angle, who said that Lesnar must defend his title at SummerSlam or he is no longer champion. Then Heyman agreed that his client will defend his title at the SummerSlam.
Hearing this agreement, came Bobby Lashley, Drew McIntyre, Seth Rollins, Elias, Finn Balor and Roman Reigns each campaigning to be Lesnar's opponent. Then Angle booked a triple threat matches later in the night, with the winners facing off on next week's Raw for a title shot against Lesnar in Brooklyn.
Also Read: Nikki Bella couldn't masturbate because of John Cena's sex scenes