Run up to Rio: Olympics in numbers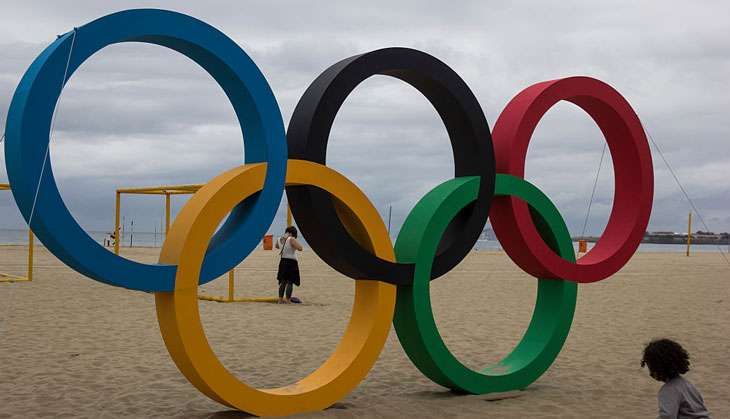 The Olympics, the world's oldest and biggest sporting event, will kick off on August 5. While the event will be hosted across cities in Brazil, it's epicentre will be Brazil's largest city Rio De Janeiro. Given the honour and prestige on offer, the Olympics is probably the only sporting event that has been so heavily coloured by politics.
The 1936 Berlin Olympics was used by Adolf Hitler to propagate his theory of racial supremacy, however African-American Jesse Owens won four gold medals and stole the limelight. At the 1956 Melbourne Olympics, China withdrew after International Olympic Commission recognised Taiwan.
1960 Rome saw the end of South African participation due to apartheid, 1968 Mexico City saw the famous 'black power' salute. And how can anyone forget the horrific events at the 1972 Munich Olympics where Palestinian terrorists butchered 11 Israeli athletes. The list only seems to go on, especially with Russia fighting against being ousted this time around.
These controversies often take the public attention away from the games themselves, which is a pity because the athletic prowess on offer is more than worthy of meriting views and headlines. So, to put the politics of the Olympics where it belongs - the back burner - here are some interesting statistics on the Rio Olympics while we wait for our favourite athletes to take the stage:
Total number of gold medals up for grabs at Rio.
The highest number of gold can be won in Athletics (47), followed by Swimming (38), Cycling (18) and Gymnastics (18).
The lowest number of gold are in Basketball, Hockey, Football, Golf, Handball, Water Polo. All these sports have only 2 gold medals.
The number of gold medals that USA may win this year, according to a prediction by Infostrada, a sports data company, which has been analysing performances of countries in sporting events between Olympics.
USA is followed by China, with 31 gold medals, Russia with 22 medals and Australia with 16.
The highest number of gold medals (32) will be won on 14 August.
During the London Olympics 2012, USA had won 46 golds, followed by China (38) and Great Britain and Northern Ireland clubbed together won 29.
The allocation by the Brazilian government for the Rio Olympics, according to a report in Public Radio International, a global non-profit media company.
Major costs are: transport, administration, technology, venue operations and workforce.
This cost excludes the expenditure accrued for building public infrastructures. And Olympic budget generally overruns by an average of 179%.
Budget for fighting Zika Virus, the life threatening disease which has badly affected Brazil is $ 0.59 billion.
However, Brazil spent much more ($ 15 billion) for the football World Cup 2014.
It must be noted that Brazil is facing its second year of economic recession.
Total estimated revenue of the Rio Olympics, according to an analysis by Transparency International.
The sources of revenue are: International Olympic Commission contribution for broadcast rights, sponsorships, licensing and retail, and ticketing.
Also read
Leander Paes, not Saketh Myneni to partner Rohan Bopanna at Rio Olympics
Novak Djokovic undecided on Rio participation amid Zika fears
Rio Olympics to have Indian food on the menu for athletes
Rio Olympics 2016: A draw doesnt matter if you are eyeing a medal, says Gopichand