One year since the Rio Olympics, India's sporting prospects still below par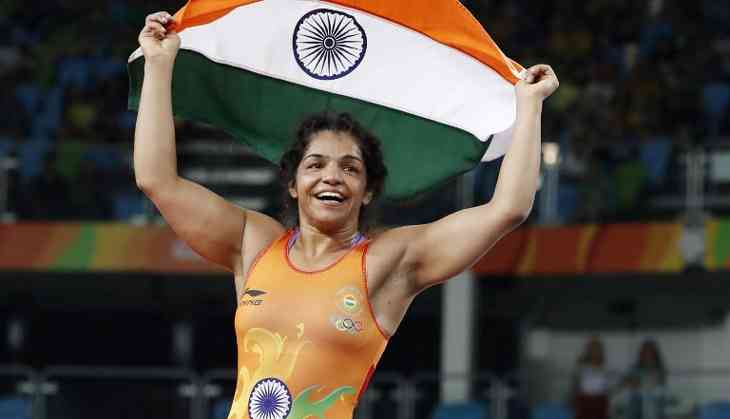 With a tally of just two medals, neither of them gold, India's Rio campaign was a marked regression from London 2012 (6), and Beijing 2008 (3). Post the 16-day sporting extravaganza, the powers that be – from government officials to sports administrators – promised a complete revamp of Indian sports in preparation for the 2020 Olympics, to be held in Tokyo.

It's now been one year since the Rio Olympics began. From grassroots training and participation, to funding and top class performances, it has been a good 12 months for some sports. But the question remains: Has the nation done enough to improve its medal tally, and can it acquit itself respectably in three years time?
The current situation
If we look deeper, we'll find that, despite the structural bottlenecks, there have been significant strides in a few sports we've not had a presence in for decades. That's why Neeraj Chopra's decent showings on the Diamond League circuit need to be appreciated.
Apparently, athletics have experienced a 'bounce' in performance, especially since a commendable 29-medal haul at the Asian Athletics Championships. However, what cannot be overlooked is that countries like China, Japan, Qatar, and Bahrain did not send their best athletes.
PV Sindhu's silver might be the tip of the iceberg as far as badminton is concerned, but the sport is on the crest of a wave, with success looking recession-proof. Even so, this is not a Rio legacy, but rather has its origins in London. Indian players have had a lot of success at the international level, with the men in particular having an impeccable campaign this season. Back home, the badminton calendar continues to expand at a rapid rate.
It has been a decent year for wrestlers, with proven performers and newcomers turning in good performances in different categories. Shooting, which failed India in Rio, now finds itself trying to create sufficient infrastructure to capitalise on the significant surge in grassroots participation. After hosting the ISSF World Cup early this year, the National Rifle Association of India (NRAI) had plans to bid for one of the Olympic quota events in 2019.

Hockey, a sport which used to be India's saving grace once upon a time, had positives on the administrative side of the game with an Indian as the International Hockey Federation (FIH) President. However, both the men and women have delivered curiously lacklustre performances.
Catch 'em young
It's wrong to think we are racing towards sporting powerdom. While most Indians will agree that the prominence of Sakshi Malik, Sindhu, Dipa Karmakar, and Lalita Babar at the Rio Games was something of a watershed moment, one year on, there is still a lot to be done to turn this promising start into a catalyst for long-term success.
Even now, at the grassroots, the percentage of men playing a sport is higher than women. A sporting culture that can challenge the preconceptions that India has towards women's sport is still not prevalent.
The formation of the Olympic Task Force comprising of Abhinav Bindra, Pullela Gopichand, and others is a welcome strategy. A lot of changes are already being implemented keeping in mind the country's long-term Olympics and Paralympics goals. The Target Olympic Podium Scheme, launched in 2014, has not been very fruitful in terms of establishing support and training. Instead, it has served more to finance well-established athletes.
Abhinav Bindra, Saina Nehwal, and Leander Paes are born stars who come once in a while. But who will follow them? Haryana keeps producing wrestlers and boxers of international calibre because they have a pool of talents waiting. Manipur and Assam have a pool of Mary Koms and Sarita Devis in the pipeline. Once a star fades, there will be someone to replace them. That is called continuity.
Identification of potential medalists, and preparation for the Olympics cannot start in the third year of the Olympic cycle. The World Championships, Asian Games, Commonwealth Games, and other major tournaments need to be factored in. A formula needs to be put in place so that performances are assessed every few months, with funding revised accordingly. It is only when the federation and the athletes are judged, that our sporting standards at the domestic level can improve.
A lack of accountability
There is very little access to the scientific training or diet needed during an athlete's formative years. The support from authorities only trickles in after athletes have made a mark at the competitive level. And that is where the problem lies.

The sports bodies continue to be run by powerful individuals, often politicians who seek personal gain, with no real interest in sporting success. Thus, while the Sports Ministry seems to be providing funds, it means nothing when there is a lack of accountability in the system.
The Sports Ministry has to conduct a national survey on grassroots participation in Olympic sports. Unless there are hundreds of athletes at the national level, it is very tricky to produce even a handful of world-beaters. As a society as well, we need to ask whether there are parents willing to let children pursue sports ahead of engineering and medical careers.
By the time we create a competitive environment and world-class training centers, the next Olympics will be here. So instead of reinventing the wheel, Indian athletes can be sent to countries where facilities already exist. By encouraging and enabling upcoming Indian athletes to move to foreign institutions where they will have access to world-class facilities, the government can free up funds to improve in areas such as coaching and psychology.
The quest for success in sports has always been a matter of national pride, yet India still lags miles behind smaller, poorer countries. This, even as the Indian government pours crores into producing a second Olympic individual gold medalist.
Even though government's new commitment can seem a bit hollow, sports centers and NGOs have plenty of scope. CSR in sports still remains an untapped market. Indian private companies have hardly been taking the lead and making an impact by investing in various sports verticals. However, the lack of transparency in Indian sporting federations has led to corporates putting money in foundations like JSW Sports, GoSports Foundation, and Olympic Gold Quest instead.
It might take time, but with the ever-growing economy as well as corporate funding, awareness is slowly increasing. If India can produce world-beaters in engineering, science, and medicine, there is no reason why a few more Neeraj Chopras cannot emerge out of the country. Some concrete steps need to be taken, sure. But there's no better time to do it than right now.