No country for old men, or cricket: USA's tryst with the All-Stars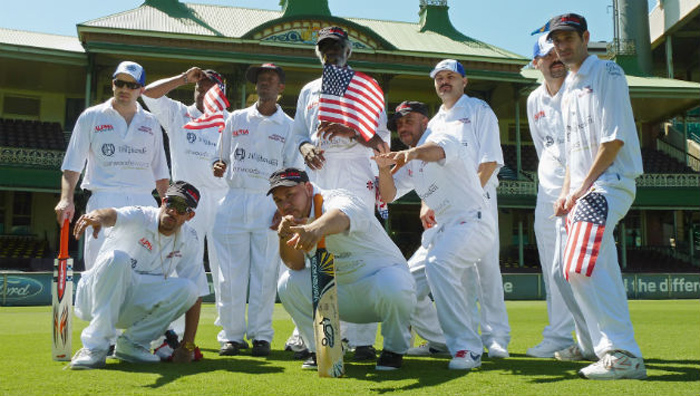 The nostalgia
Sachin Tendulkar and Shane Warne led two All-Stars teams in three T20 matches in the US recently
The games generated a buzz among the expat communities and fans watching on TV around the world
The impact
The legends\' stated intent was to attract new viewers to cricket
They didn\'t seem to have much of an impact in this regard
More in the story
Cricket history in the US - and it\'s longer and more solid than you\'d think
My own experience of being a cricket fan in the US for four years
For a few hours last Saturday, 7 November, New York was soaked in nostalgia. After that it was the turn of Houston, Texas. Then, it was Los Angeles's turn.
Watching on TV, it was like a 1990s Indian kid's dream had invaded the United States of America.
The Cricket All-Stars, led by Sachin Tendulkar and Shane Warne, and featuring the likes of Brian Lara, Ricky Ponting Wasim Akram, Shaun Pollock, Curtly Ambrose, Courtney Walsh, Lance Klusener, Jonty Rhodes and Allan Donald, took to the baseball grounds of America to play cricket.
And mind you, the two games aren't that different. Home run or six, what's the difference?
Bad timing
The timing wasn't really a stroke of genius. After all, if you want baseball fans to watch, why schedule the series immediately after the World Series finale where Kansas City Royals beat the New York Mets? They had to be hungover, and they were.
But then there's the expat community from cricket-playing nations. Don't count the number of countries, count the number of people living in them - cricket is the second-most popular sport in the world. Could these ageing men attract attention in a nation of 320 million people?
It was always going to be an uphill battle. My own experience with cricket in the USA can attest to that.
Cricket's long history in North America
From 2010-2014, I pursued my undergraduate studies at Sarah Lawrence College in Bronxville, New York - a quiet town about 30 minutes away from the heart of New York City. It's a liberal-arts college of approximately 1,500 people with a smattering of Indians.
To begin with, the college wasn't very sporty. People weren't much interested in watching or playing any sport. In fact, I knew as many chess players as tennis players. Football (soccer as it is called there) was the clear winner and cricket didn't even register.
If you want baseball fans to watch, why schedule the series just after the World Series finale?
When I joined in August 2010, I was worried that I wouldn't make enough friends or meet enough people to watch matches with. For one, cricket matches last for multiple hours, far more than a football or baseball game. Second, the game is virtually alien to non-Asian Americans.
Or is it? Cricket in America dates back to the start of the 18th century, when British colonists used to play the sport.
There's a well-known advertisement dating back to 1877 that reads, "The American Cricketer: A journal devoted to the noble game of cricket".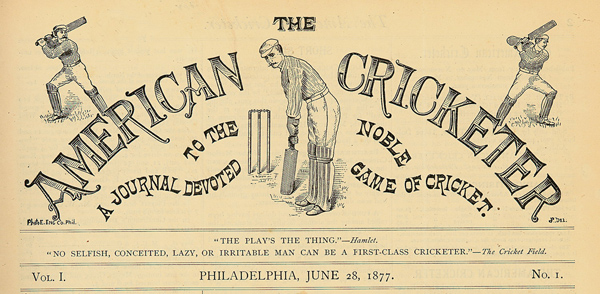 During the 18th century, cricket received a significant amount of media coverage, and it is estimated that around 10,000 people actively played the sport for at least a season.
In fact, the first truly 'international' cricket match was a three-day affair at St George's Club Ground, New York, between Canada and the USA, played from 24-26 September 1844. Canada won the low-scoring affair by 23 runs.
The struggle to find a broadcast
Almost three centuries on, and you'd be hard-pressed to find traces of cricket in the US.
During my four years at college, watching cricket was a struggle. Firstly, with a nine-and-a-half hour difference, the timings never matched. If they ever did, I'd have to find a decent stream for it on the internet. There was Willow TV, which was launched in July 2010, but that never picked up till about my second or last year of college.
Sports broadcasting network ESPN used to sub-license some of the matches, and so, some times, I was saved from frantically trying to find a good quality broadcast.
Then, with the (ODI) matches lasting around eight hours, it was a struggle to keep any non-hardcore cricket fans' attention. Heck, even I myself found it difficult to pay full attention.
Watching sports in the US means the company of friends and beer. Going to a pub to watch a match was for fans of other sports - cricket was never shown in bars. This was most apparent during the 2011 World Cup. It was a hard time for me - the tournament was taking place in India and here I was, waking up in the wee hours and skipping classes or watching discreetly on my phone.
The first 'international' cricket match was played in New York between USA and Canada in 1844
At college, I managed to find a few people who would watch, but even then, those people would only watch the very important matches, i.e. India vs Pakistan. They wouldn't bother at all, not even to check scores, if it was a random India-South Africa match.
A friend of mine was studying in upstate New York and used to play in a Sunday league. Even from him or the others who played with him, I never used to hear any excitement about playing/watching cricket. It was more of a formality and exercise than anything.
Beer (and the World Cup) in the morning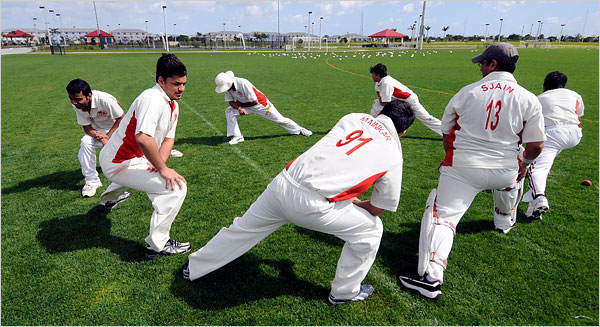 For me, waking up early and watching matches became a ritual. I'd usually also Skype with my parents at that time and discuss cricket with them. It was the nearest thing to being home.
The one match that slightly restored my faith in the Indians at my college was the 2011 World Cup semi-final between India and Pakistan, and the final against Sri Lanka. We gathered in a friend's dorm room for the semi-final, got some beers (even though it was early in the morning), some food and cheered every ball. We had a few Pakistani friends in the group and that made it even more exciting.
For the final, we organised a big projector in one of the lecture halls on campus. We planned Indian food and soft drinks and woke up super early, at 5 am. We got the security guard to unlock the room and barged in. Alas, the internet died on us and for one hour we couldn't watch.
As the day went on, the match got much more exciting for us Indians (there was just one Sri Lankan watching alongside all of us). Near the end of the match, and after much delaying, I had to run to the tennis courts to represent the college in a match. I was happy I won. But I did miss Dhoni's flurry of sixes that took India to the title.
That was also the end of my efforts to find a dedicated fan base to watch cricket with. For the next three years, I resigned myself to watching them on a little monitor in my dorm room.
Nostalgia for cricket fans, not much else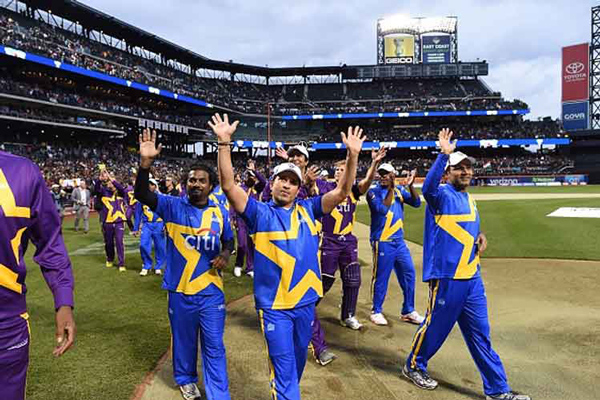 Then, as cricket returned to the Big Apple and the other cities with the Cricket All-Stars, I couldn't help but wish I was back there. I would have gladly taken the time off, gone to Citi Field in Queens and watched and screamed at the top of my lungs. I wanted to be part of those 25,000 who turned up to watch the 'old is gold' brigade.
There were Australians, English, South Africans, and even Sri Lankans in the crowd, along with the customary Indians and Pakistanis. Some had even flown in from the Caribbean. They got nostalgic, generated Mexican waves, and emitted high-decibel roars, especially every time they saw Sachin Tendulkar.
Even from 10,000 miles away, you could sense their sense of gratitude towards these cricket gods. It was pure joy that the matches saw some good performances, even though they ended up being in Warne's favour.
But the writing was on the wall, as it has been for the last two-and-a-half centuries, at least. That's no country for cricket.