My dear melancholy: Lionel Messi and the tragicomedy of Argentinian football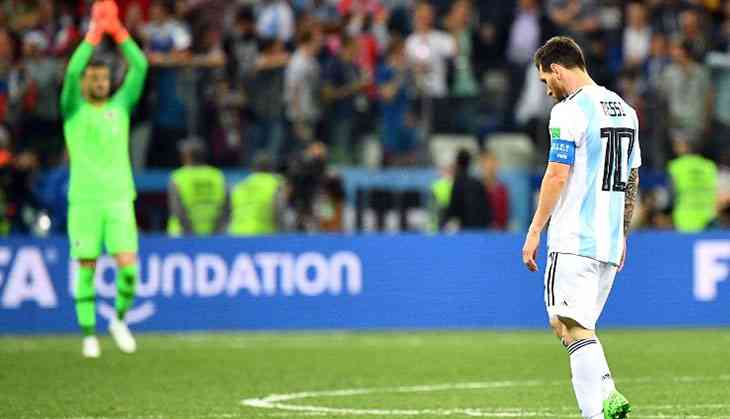 "The perfect blossom is a rare thing. You could spend your whole life looking for one, and it would not be a wasted life".
The Last Samurai is a brilliant film replete with excellent anecdotes and some exceptional acting, but this line simply stands out for me. Ken Watanabe's General Katsumoto is explaining the ethereal effervescence of life to Tom Cruise's Nathan Algren in this scene, standing inside his ancestral temple. Captain Algren is suffering from deep existential angst at this point, but the General's metaphorical explanation of how life is always passing and is never perfect strikes a chord with him and slowly eases his pain. At this point in time, someone ought to tell the same to Argentina's Lionel Andres Messi.
Imagine this: you are 12-years-old, you have been diagnosed with a growth-deficiency syndrome and you are about to leave your town and everyone you know and love, for a different country. All you have is the ball at your feet and a belief that you can do something extraordinary with it.
Cut to 2018: You see Ivan Rakitic and Mario Mandzukic playing one-twos with each other in front of your team's goal, trying to decide who is in a better position to score. Finally, the former puts you out of your misery and wheels away to celebrate with his team-mates. And the score-line reads: Argentina 0-3 Croatia.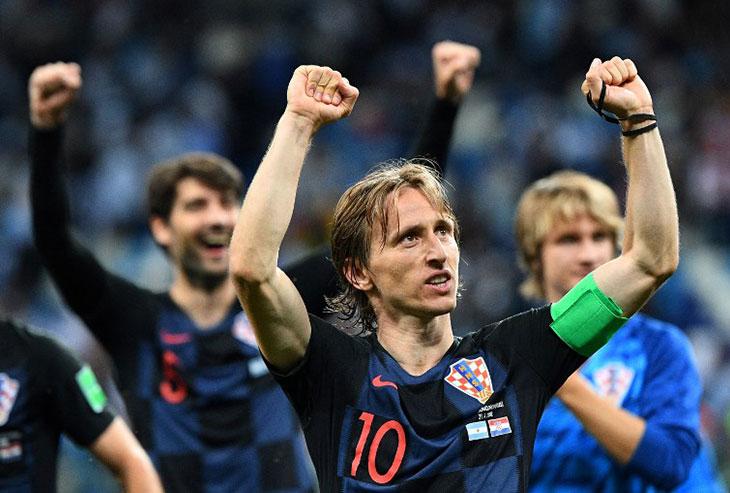 Johannes Eisele/AFP
As you can imagine, a lot has happened in the 18 years in between these two events. You have scaled heights, broken records, done things on the football pitch that no one thought was even possible, enthralled generations of fans and yet, and yet, you have been denied of your "perfect blossom". You have been carrying the weight of a certain Argentinian since you burst on the scene as a 19-year-old forward mazing through the Malaga backline for FC Barcelona. You are carrying the weight of an entire nation that has not won anything since 1993. You are carrying the legacy of Diego Armando Maradona's 1986 World Cup triumph.
Spain's General Katsumoto
There's this sad truth of life that many of us conveniently ignore in our everyday hustle: it is that people get what they get, it has nothing to do with what they deserve. And you, Lionel Andres Messi deserve a World Cup to crown a stunning career. But the Universe is probably not going to be kind enough to grant you one.
In Catalunya he is the King, the General Katsumoto. His football has elevated the game to a form of art, has led poets to wax lyrical about his innate ability to drift through defences and he is as close as it comes to footballing perfection. With him on the pitch, anything is possible: be it dribbling past 5 players to dink one over the goalkeeper or bring down a 40-yard pass with a flick of his boot.
The ball is his obedient slave; it does exactly what he is told when he is in the stripes of Barcelona. He was won everything there, over and over again. In a way, he has reinvented the game like no other athlete ever has. Nothing else matters when he is there.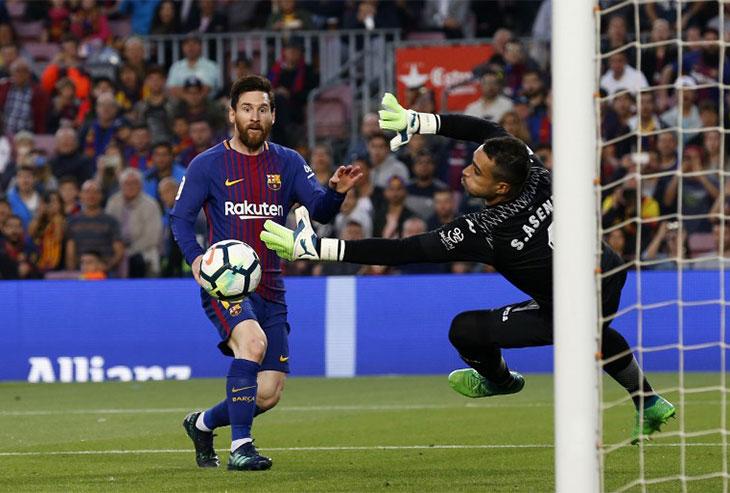 Pau Barrena/AFP
The Argentinian Crown Prince
In Argentina however, he is the Crown Prince. He is the Nathan Algren who has felt and seen terrible suffering, his existence is plagued by questions which disrupt his everyday being. He is running down a dark tunnel which is closing on him as each second passes by. He carries the weight of crimes done by his compatriot and that mutilates his soul every day. If life is a sum of parts, Messi's life is a miserable collection of numbers who deliberately or otherwise, make the addition a hairy one. His life thus, is a tragicomedy: a tragedy to his fans and a comedy to those who want him to fail.
The 5-time Ballon d'Or winner dragged a mediocre Argentina squad to three successive finals but was denied the title on each occasion. His team mates have been using him as a shield to protect their incompetence every now and then, his managers have failed to integrate his genius into the collective body of the team every time and he has been shred apart by the media and the fans for failing to apparently show up every time the going got tough.
Here's something to think about:
If you were Lionel Andres Messi, how much more of this could you take?
How many more Gonzalo Higuain misses could you take?
How many more matches would you have to bear to see your coach try to figure out his best team?
How many more managers would you have to see your FA appoint but not given the time to express themselves?
How many more years could you take of having to watch less deserving candidates walk away with the winner's medal?
Not a defence of Messi
Make no mistake; this article is not a defence of Messi. It is simply an inquest into his brain to try and figure out how he might approach the last group game against Nigeria.
Would he have it in him to do what he did against Ecuador in the qualifiers and ensure another great escape for a team that has flattered to deceive so many times, or will he give up altogether and watch the empire collapse around him for one last time?
There are a lot of things that Messi could have done to prevent this travesty from happening: he could have opted to play for Spain, he could have been the kind of player who is good but not "too good", as Sampaoli had pointed out, he could avoid coming back after the retirement in 2016.
But he didn't.
And he is suffering for it.
Messi epitomizes the archetypal villain
You see, you either die a hero or you live long enough to see yourself turn into a villain. And Messi epitomizes the archetypal villain, he is the one to blame for not trying enough, he is the one to blame for failing to score every time he receives the ball. He is the fall-guy because he can take it.
But how long can he take it?
As per reports, Messi skipped father's day celebrations with his team and was in his hotel room, brooding and sulking all day. Maybe he was listening to The Weeknd diss out,
"Cause with this money comes problems
And with these problems comes solutions
And I use 'em
When I'm faded I forget
Forget what you mean to me".
The humiliation against Croatia will only have further dampened his spirit. He is human after all, no matter how many nutmegs he does or how many goals he scores --- and no human can survive a public onslaught like this.
Or can they?
Can Argentina survive the public onslaught?
Nigeria's win over Iceland today has given the Men In Blue and White some hope to make it through to the knockout stages in Russia. They need to win their last game and pray that other results go their way. Maybe Sampaoli will get his tactics right, maybe an Angel di Maria or a Paulo Dybala will step up. Maybe Messi himself will turn the game on its head and produce the goods. Maybe Argentina will even go on to win the World Cup (that's a real stretch, I know).
Or maybe none of that will happen.
Maybe he will go back to being the punching bag. Maybe he will never get to see his "blossom". And maybe, just maybe that is the best thing that could ever happen to him.
Truth be told, things too good to be true are often just that. Messi is too good for football, and for us mortals, it is important that he has a flaw in his armor. That flaw helps us perceive him better, reminds us that after a certain point, you cannot get any better. Sure, that flaw will be attacked over and over again for as long as he plays and maybe even beyond that, but maybe that flaw will serve as a reminder to him that he spent his entire life chasing the "perfect blossom".
And no matter what anyone says, his career will not go to a waste because he never managed to witness the blossom.
After all, a thing of beauty is a joy forever.
And very few things in life are as beautiful as Lionel Andres Messi playing football.
In so many ways, he himself is the "perfect blossom".