37 million people watch one gamer: the insane phenomenon of eSports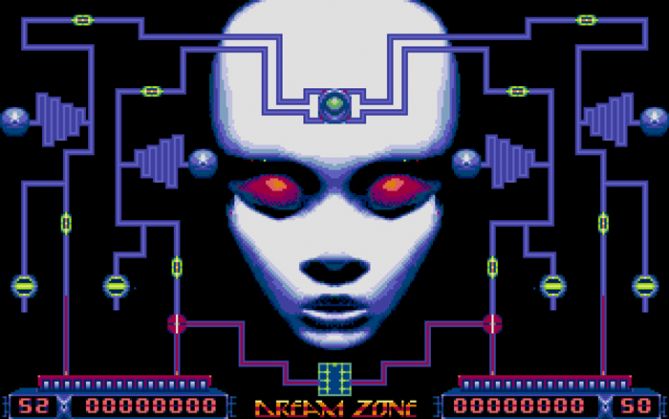 Last October, almost 30 million people logged onto the internet to watch the finals of League of Legends, a championship you've probably never heard of.
This February, 36 million people turned on their TVs to watch the Oscars on prime time.
You're likely to call the former a subculture and the latter mainstream. Except the numbers show we have no idea what mainstream now looks like.
League of Legends, Starcraft and Dota 2 are frontrunners of a genre you probably still call video games - but that now goes by the formal title of eSports.
The thing about subcultures - and the world is teeming with them - is that they're niche. This? It's a mammoth global obsession with audiences bigger than most 'mainstream' pursuits, except most of us are blind to it.
Take Twitch, an online tv network for which Amazon paid a billion dollars last year.
This March, the total monthly viewership of Twitch hit 51 million. The same month, they hit another milestone: 600,000 people logged in to the network simultaneously. Let's put that into context: Buzzfeed, bastion of mainstreamness, had its highest simultaneous traffic (670,000 people) when the post dubbed the dress that broke the internet went viral this Feb.
Nothing casual about it
There's nothing casual about the online gaming industry despite the presence of the word game in there.
Professionals - called progamers - now spend 10-12 hours a day practicing their game of choice. There are expert coaches, rigorous training programmes, gruelling practice sessions and intense post-game analyses. Aspirants join leagues, try out for professional teams and after years of practice, make it to the tournament circuit.
That's why, despite disdain from traditional sport, they're increasingly going by the title of eSports rather than gaming. The authorities agree - in 2013, the US issued its first 'athlete visas' to competitive gamers. And last year, ESPN broadcast the finals of one of gaming's cult events, The International - the first time a media network showed a gaming event live on TV.
Not just for gamers
Curiously, while the rise of gaming has been heavily talked up, few have registered that it's now an insanely popular spectator sport. But with 11 billion minutes of viewership in the US alone this March, and the rise of eSports bars - Meltdown, a European eSports bar chain is set to have 8 locations by the middle of this year - that question seems fundamentally settled.
But what makes it worth people's while to watch other people play video games? The appeal is hard for non-gamers to understand, though many - mostly older, slightly bewildered - watchers of the phenomenon are trying (see video). In many ways, though, the thrill is actually the same as watching any professional sport: skill, luck and timing are all involved; the advantage can change from one team to the other in seconds; and insight into the opposing team's strategy can make the difference between winning and losing.
Whether you call it sport, entertainment or the mildly disdainful 'content', there's no question that gaming has two core attributes of professional sport: committed players and a massive, fanatical audience. It's a (lucrative) bonus that 85% of this audience falls in one of the most sought after digital demographics: men in the 18-34 age band.
That means money is slowly but surely flowing in.
For now, gaming companies are working to build more exciting spectator features into their games. Already, many games built for professional competitions give viewers the advantage of angles and information the players don't have, upping the thrill of the experience. Companies host viewing parties. There is, in short, the slow but steady buildup of a commercial culture around what was so far a private passion.
Money for nothing and Twitch for free
It's no secret that one online startup has catapulted this niche passion into a shared global experience. Twitch changed the dynamics of the domain singlehandedly; suddenly, anyone with a PC and an internet connection could stream their own games.
Next came a partnership with Xbox and Playstation to integrate their tech into the gaming giants' consoles. Suddenly, at the press of a button, every gamer was a broadcaster. Twitch now hosts 1.5 million gamer broadcasters every month. During internet primetime hours, it is already the fourth most visited website in the US, just behind Google, Apple and Netflix.
The names that matter
If you know one name in gaming, it should be PewDiePie. A 25-year-old Swedish gamer, his YouTube channel has over 37 million subscribers and is the world's fastest growing channel. He's often called the most influential man on YouTube, having quit a technology degree at university to focus on his YouTube 'career'.
There's no shortage of heroes, depending on your game of choice - or just your attitude. Some worship Athene, an irreverent player who holds some of competitive gaming's most insane records - and runs a charity called Gaming for Good that has raised over $15 million for charity. Others are fans of Cloud 9, an American team of five who play League of Legends professionally, and have acquired a cult following - including in South Korea, where they get the kind of reception from young girls that typically only Justin Bieber commands.
The action isn't only online
Some of the world's most iconic venues - including the Royal Opera House and Wembley Arena in London, Staples Centre in Los Angeles, and Seoul's Sang-Am World Cup Stadium - which hosted the 2002 FIFA world cup - have hosted eSport tournaments. This summer, the UK will get its first dedicated eSports venue.
It's the same move that made conventional professional sport like cricket and football so lucrative - the creation of a culture where you're invested enough in a sport to want to watch others play it. Stadiums and venues will never be able to hold enough viewers to make the proposition financially viable - but build the cult and eventually live-streaming, and by extension advertisers, buy into it.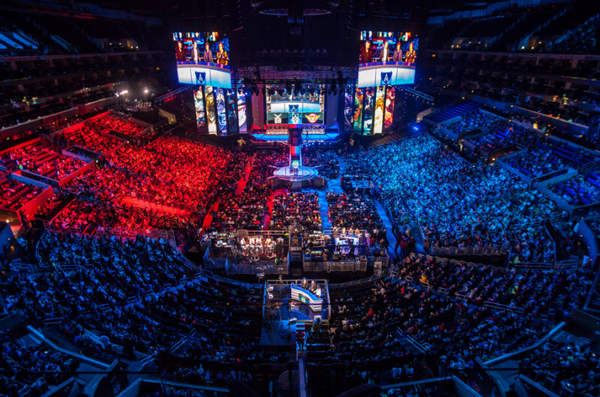 It's also why sports television channels are keeping a wary eye on the genre even as they dismiss it. eSport has already demonstrated it has the numbers - as Vice Media's 5-part video series on eSport pointed out, more people now play League of Legends than live in France. Unnerving to the TV model is the genre's increasing muscle as a spectator sport. Because eSport lives on the internet - and connectivity, bandwidth, streaming capabilities, devices and innovation are only getting better - the action seems fated to move here. And where viewers go, the money follows.
Virtual reality is another reason why gamers and advertisers are upbeat. With every leap in VR, gaming becomes more interactive - the holy grail of user-engagement. And with 2015 looking like the year VR starts to feel more scalable, gaming is best placed to reap benefits.
No wonder those in the business are keeping their eyes firmly on the big picture. In a recent interview to Redef.com, Brandon Beck, CEO of Riot Games said he's certain that "eSports will be part of the Olympic Games" within his lifetime.
That assertion is no longer laughable. The real question may in fact be whether millions of gamers living their lives out on YouTube and Twitch and eSports bars and Playstations think the Olympics are worth entering the real world for.