Flashback 2015! 10 women in sports who made us proud
Rohan Raj
| Updated on: 14 February 2017, 2:09 IST

In what turned out to be an eventful year, there were several moments that stood out as beacons of hope and inspiration not just for women, but for all those who admire and cherish the achievements of such athletes in the competitive field of sports.
Women in sports are generally overshadowed by the glory and spotlight enjoyed by their male counterparts. However, things have changed and how. Their power and influence has grown significantly, while their achievements have brought them on an equal footing with men.
From Saina Mirza's ever-growing influence in tennis to Eva Carneiro's gutsy fight against Chelsea this year, here's a look at top 10 women who won our admiration in 2015: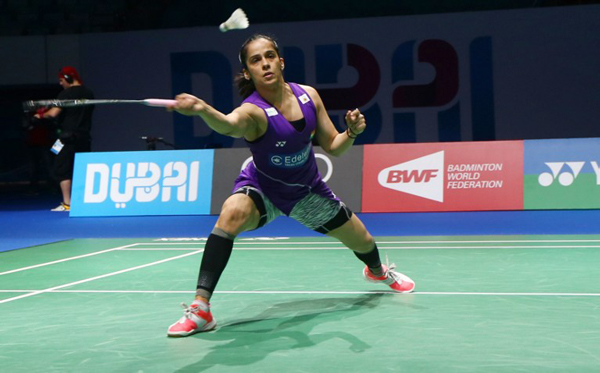 After finishing last year on a high with the China Open Super Series triumph, badminton India's poster girl, Saina Nehwal, stepped up her game in 2015. The 25-year-old shuttler clinched the India Open Grand Prix title and became the first Indian woman badminton player to achieve the No. 1 spot in the BWF rankings.
She also became the first Indian woman shuttler to reach the finals of All England Open Badminton Championships, where she lost the final to Spain's Carolina Marin. Saina continued to create history by becoming the first Indian to win a silver medal at the World Badminton Championships this year.
Even though she lost her world number 1 tag to Marin earlier this month, Saina has blazed a trail of glory for herself and her country.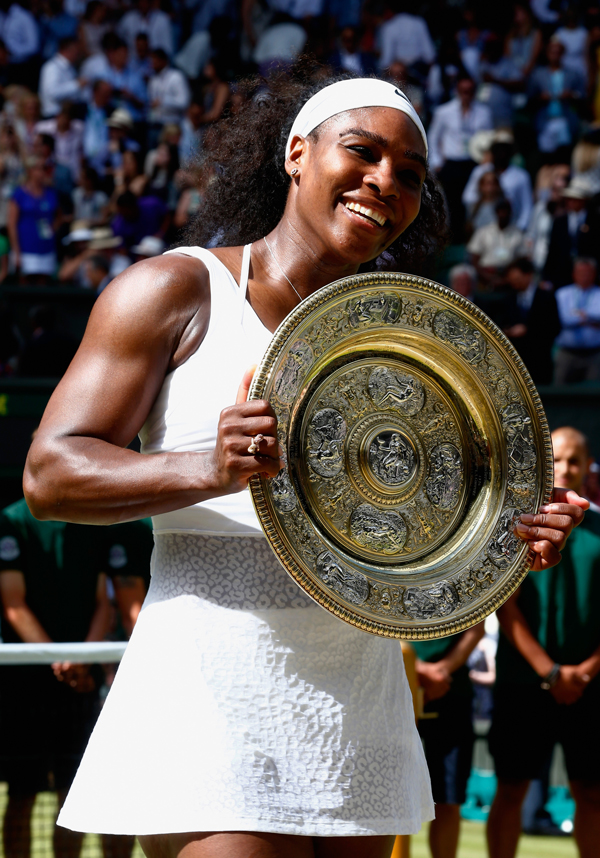 Widely regarded as the greatest female tennis player of all time, Serena Williams was one of the consistent performers in sports this year. The 34-year-old tennis icon won three consecutive Grand Slams (Austraian Open, French Open and Wimbledon) alongside a semi-final finish in the US Open this year.
Though she managed to increase her tally of Grand Slam titles to 21, Serena was shocked in the US Open semi-finals by unseeded Roberta Vinci - who lost the final to Flavia Panetta. In the process, she missed the opportunity to become only the fourth woman (after Maureen Connolly, Margaret Court and Steffi Graf) to complete a calendar year Grand Slam by winning the US Open.
Serena's otherworldly year, where she lost just three of the 53 matches, was capped with her being named Sports Illustrated's Sportsperson of the Year for 2015. She also became the first individual woman to win the Sportsperson of the Year honour since track and field star Mary Decker in 1983.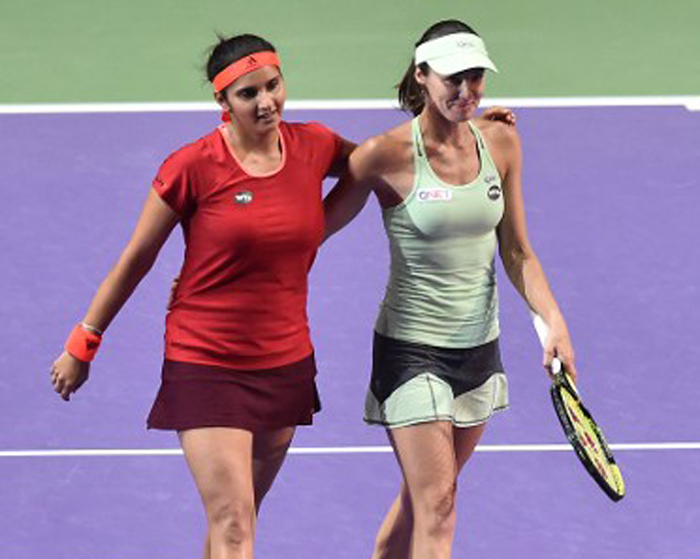 "It is tough to have a better year than 2015," Sania Mirza said in September earlier this year. The statement is derived out of a spectacular dream run that she's had alongside her doubles partner Martina Hingis this year.
After pairing up with Hingis in March, the Indian tennis sensation bagged two Grand Slams and eight WTA titles to mark a splendid run this year. After winning the Family Circle Cup's doubles title in April, Sania became the first Indian to be ranked world no. 1 in WTA's doubles rankings.
During the Wimbledon Championships, the duo got the better of Ekaterina Makarova and Elena Vesnina in the final. By winning Wimbledon, Sania also became the first Indian woman to win a championship at the All England Club.
The two women also went on to win the coveted US Open title, their second Grand Slam of the year. The pair ended the year with a 22-match winning streak and Sania became only the second tennis player to receive the Rajiv Gandhi Khel Ratna award - India's highest sporting honour.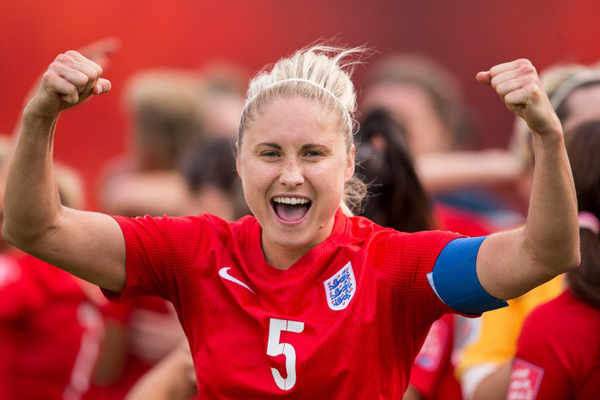 If you don't know who Steph Houston is, it's time that you do. England's most decorated woman in football became a national hero after leading her side to a third place finish at the Women's World Cup in July. It was England's best performance in the history of football with accolades ranging from Prince William to legendary footballer David Beckham.
The England captain came to national attention in 2012 when she scored three goals in four games for Great Britain at the London Olympics. She also became the team's record goalscorer from the left-back position, scoring in all three games to help her side win the group with a 100 per cent record.
She has 58 caps to her name, plays for an integrated men's and women's football club, Manchester City WFC, and is a treasured example for young girls.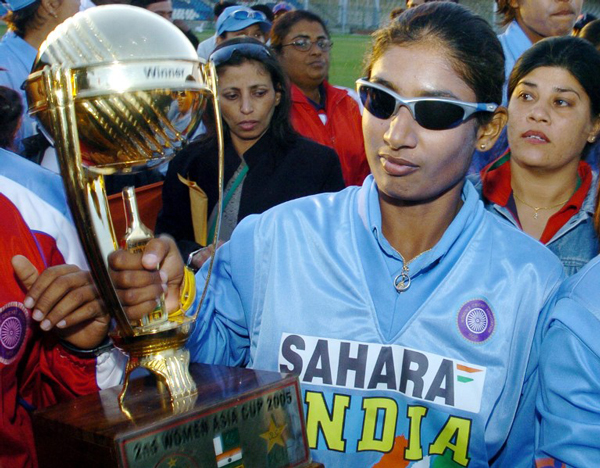 Cricket has largely been a sport dominated by men, with the women only lurking in the shadows. But if you are Mithali Raj, nothing is impossible. The Indian women's cricket team captain became the first Indian and only second in women's ODI history to complete 5,000 runs after England's Charlotte Edwards.
The 33-year-old achieved the feat during her unbeaten knock of 81 runs against New Zealand in July. Her innings was also the cornerstone of India's successful chase of 221 runs. Mithali reached the milestone in just 144 innings, quicker than Edwards who took 174 to reach 5,000 runs.
Often referred to as Lady Sachin (Tendulkar), she is no stranger to record books, too. Her memorable double hundred (214) against England in 1999 was the world record for the highest individual score in women's Test cricket.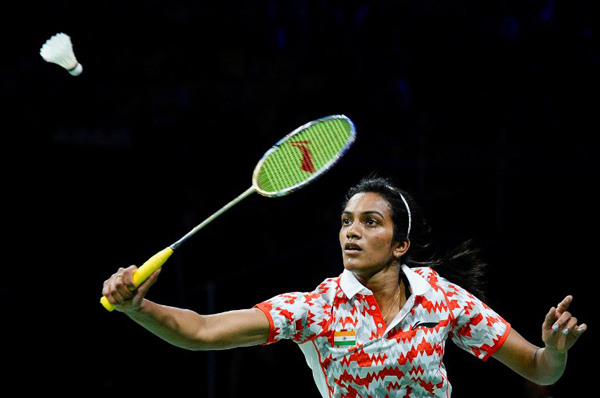 Pusarla Venkata Sindhu was lurking in the shadows of India's premier shuttler Saina Nehwal until she bagged a bronze at the 2013 World Championships. This made her first-ever Indian woman to win a singles' medal in the tournament.
This year too, while Nehwal grabbed the spotlight for achieving the World No. 1 ranking, Sindhu's heroics at the Macau Open went unnoticed. The 20-year-old shuttler won her third successive women's singles title at the $1,20,000 tournament. She had won the tournament earlier in 2013 and 2014.
Sindhu's dominating performance helped her achieve a 21-9 21-23 21-14 win against Japan's Minatsu Mitani in a match that lasted an hour and six minutes. Following her performance, the Badminton Association of India (BAI) had also announced a cash reward of Rs 10 lakh for her. She was also awarded the Padma Shri, India's fourth highest civilian honour, earlier in March.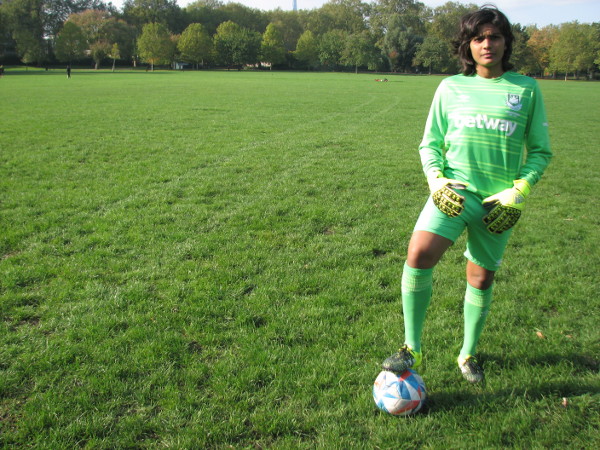 Indian goalkeeper Aditi Chauhan created history and sent ripples across the country after she signed a season-long contract with the English club West Ham Ladies in August. She is the only Indian woman footballer to have been signed by a top English club.
Aditi is also only the third Indian passport holder to join a British football club. Mohammed Salim, who played for Scottish club Celtic FC in 1936, and Bhaichung Bhutia, who was part of Bury FC from 1999 till 2002, were the other two.
However, her journey in English football will be cut short to a sojourn once her student visa expires on 29 January next year. With an online petition calling on the Indian government to help her secure the work visa, Aditi is fighting to save her footballing endeavours in England.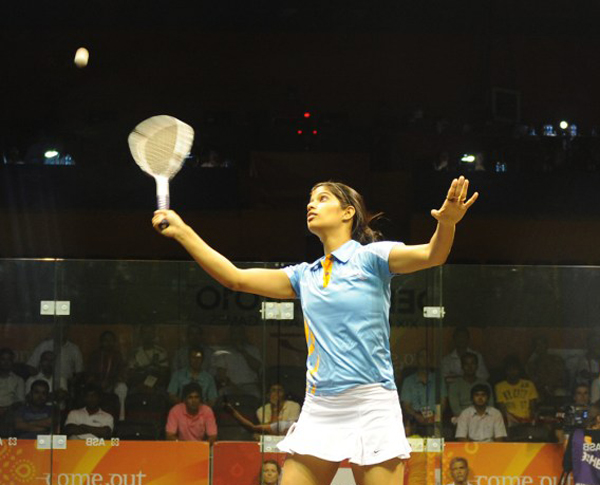 The year 2015 was extremely fruitful for Indian squash whose success was directly related to Joshna Chinappa's heroics on the court. The 29-year-old Chennai star became India's highest-ranked squash player this year.
The highlight of her season undoubtedly was getting the better of world number one Raneem El Welily in the opening round of Qatar Classic. A couple of USD 15,000 titles in Melbourne and Mumbai along with a semifinal finish at the USD 50,000 Carol Weymuller Open in New York eventually helped her reach a career-high rank of 13, a jump of nine places since December 2014.
It is the first time in five years that the 29-year-old finished the season ahead of Pallikal, who held on to the 16th spot of December last year despite playing less events owing to a month's break she took for her wedding in August.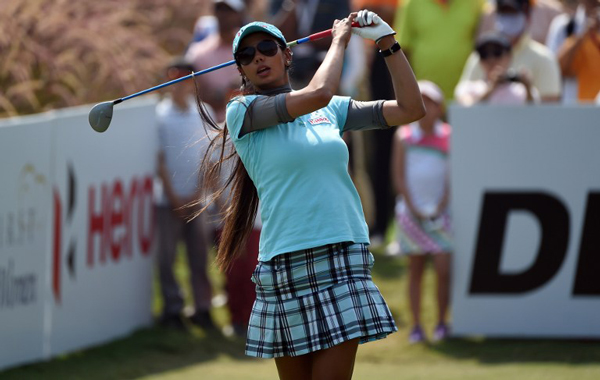 India's champion woman golfer Sharmila Nicollet won the Women's Professional Golf Tour in September. The 24-year-old fought off a challenge from other prominent golfers Amandeep Drall and Vani Kapoor to come out on top.
Sharmila was in good form and started impressively in the tournament. She played a bogey-free front nine with birdies on the sixth and eighth holes. However, she could not sustain the momentum in her back nine and carded three bogeys on the 10th, 12th and 15th.
But birdies on the 11th and 13th were enough to secure her a three stroke victory over Amandeep. The Bengaluru pro finished with a total score of 212 after 54 holes.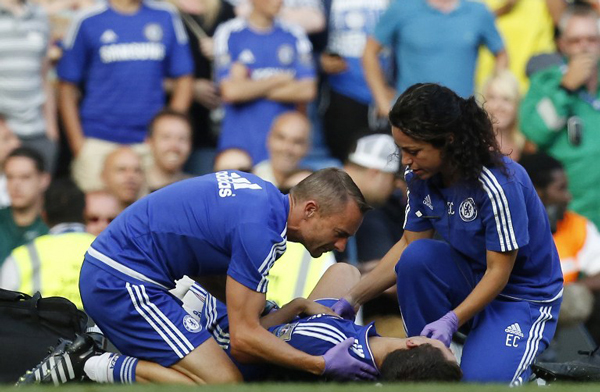 Our last pick of the year is not a sports star who has smashed records or brought laurels to her country. She's only a part of the backup team supporting a prominent football club in England. Chelsea FC's doctor Eva Carneiro was subject to criticism from club manager Jose Mourinho in August.
The 42-year-old was dropped from first-team duties after Mourinho criticised her and the first-team physio Jon Fearn for going on to the pitch to treat Eden Hazard during their encounter against Swansea on the opening day of the season.
According to reports, Mourinho had allegedly called Carneiro 'Filha da Puta' at pitchside which is equivalent to the English expression 'son of a bitch'. Carneiro did not appear on the bench again for the first-team duties and she parted ways with the club in September, but not without a gutsy fight.
The former Chelsea team doctor is claiming constructive dismissal against the club and also a separate but connected case against Mourinho for alleged victimisation and discrimination.