Justice Lodha is right. Betting must be legalised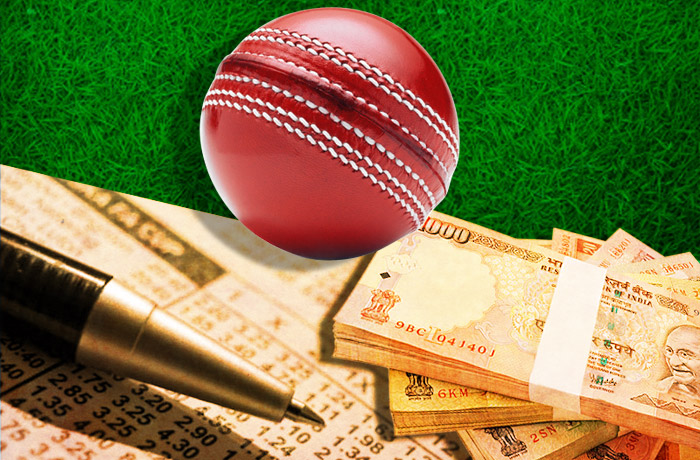 The proposal
The Justice Lodha committee has made many recommendations for a revamp of cricket administration
Among these is a proposal to legalise betting on sports, especially cricket
The govt position
Law Minister Sadananda Gowda says it\'s not a priority for the govt right now
Betting is a state subject, but lawmakers don\'t appear very keen to legalise betting
More in the story
Why enforcement and investigative agencies have been calling for legalisation of betting
The tremendous benefits this can bring to the country
Let us get to the point without wasting time: betting on cricket must be legalised. Not so much to reduce the scope for match-fixing in the game, as to curb the flow of major chunks of money into the gray market, and to the netherworld that is inimical to India.
Besides, it can ensure there is a massive financial resource available for the development of sport in the country.
Union Law Minister Sadananda Gowda has already indicated that legalising betting is not on the government's agenda at the moment. In an interview with the Economic Times, he has been quoted as saying that the focus must be on curtailing betting before considering its legalisation, since "the present rules provide for elimination (of betting) to a large extent."
Law Minister Sadananda Gowda says legalising betting is not on the govt's agenda at the moment
Sadly, it seems to have escaped his attention that in dismissing the Delhi Police case against former India fast bowler Sreesanth and others, Additional Sessions Judge Neena Krishna Bansal had served a grim reminder that India desperately needs a stringent law against corruption in sport (cricket, specifically) on the lines of the United Kingdom Gambling Act 2005.
Clamour from enforcers
To be sure, we must not give up hope that better sense will prevail, and the Lodha committee's recommendations will be paid heed to by lawmakers across the country, since gambling is a State subject.
It's not possible to restrict illegal betting by making a handful of arrests and handing out negligible punishments. These won't stop the flow of oodles of money overseas through various means.
Also read: Justice Lodha's order is a landmark. But is it enough to clean up cricket?
Gowda has also overlooked the fact that the third report of the Supreme Court-appointed Special Investigations Team, headed by retired Justice MB Shah, flagged the involvement of huge illegal and unaccounted money in cricket betting, and made a case for some effective legislative steps.
In its report to the Supreme Court, the Justice Mukul Mudgal Committee that probed the 2013 IPL scam said that investigating authorities had stated that legalising sports betting would reduce the element of black money and the influence of the underworld, besides helping them in detection and focussing their investigations.
The SIT looking into black money, the Central Bureau of Investigation and various state police officials have often spoken about the scale of this racket.
Threat to national security
As early as in the year 2000, when we stopped being innocent to the ills of match-fixing, the CBI had said the volume of betting on an ODI ran into hundreds of crores. It termed betting on cricket, in terms of monetary turnover and volume of transaction, as perhaps the biggest organised racket in the country. It also warned of such monies threatening national security.
"A primary reason for the growth of this racket is the relatively liberal provisions of the Public Gambling Act," the CBI said. "The lure of easy money has gradually attracted the underworld into this racket. It seems that it is only a matter of time before major organised gangs take direct control of this racket, a phenomenon that will have implications not only for cricket but also for national security as a whole."
According to CBI, organised rackets and illegal betting monies are threats to national security
These warnings have been, by and large, ignored. Of course, much lip-service has been provided each time a new spot-fixing allegation surfaces. But beyond saber-rattling, India's political class - at the Centre and in the states - has done precious little to either bring in stern laws against match-fixing or establish a gambling regulatory body.
The size of the market
When an alleged bookmaker, Mukesh Sharma, was arrested by the Enforcement Directorate in May 2015, there were reports suggesting that he was the mastermind of a Rs 10,000 crore cricket betting racket in India. When the ED filed the chargesheet in a Special Court in Ahmedabad a month later, the figure was brought down to Rs 2,500 crore. The alleged dilution led to CBI raids on ED officials in Ahmedabad.
ED officials also hinted that Indians placed bets worth Rs 190,000 crore on one website alone.
Back in 2010, one of the world's leading auditing firms, KPMG, estimated that India's betting market was worth $60 billion (Rs 400,202 crore at current rate). A couple of years later, a FICCI knowledge paper suggested that the betting market in India was worth Rs 300,000 crore.
Also read: Lodha Report: great ways to clean the BCCI. And why one can't count on it
Let us, for the purpose of argument, accept this figure of Rs 300,000 crore as the amount of money Indians invest as bets in a year. Even if there is a 1% transfer of this amount towards the National Sports Development Fund, a sum of Rs 3,000 crore - more than twice the allocation in the Union Budget 2015-16 to the Ministry of Youth Affairs and Sports - would become available to ensure a massive push for sport in the country.
The betting market in India is estimated to be worth Rs 3 lakh crore
It is quite easy to imagine how broad-based sports infrastructure can end up being, let alone ensuring that the pool of elite athletes grows manifold as well.
Huge benefits
In the mid-80s, after three decades of steady rises in betting tax, the Hyderabad Race Club's turnover of betting with totalisator pools and bookmakers was on a downward spiral. The HRC made representations to the government on finding a rate of tax that would yield maximum benefit to both the Andhra Pradesh government and the club.
The state government took a bold and innovative step to reduce the rates substantially with twin goals in mind - increase revenue to the state and divert money being wagered with illegal bookmakers to the totalisator pools and licenced bookmakers.
This saw a spectacular rise in investments, not only on the totalisators but also with legal bookmakers.
Let's keep that at the back of our mind, now. If, as the Delhi Police will have us believe, every IPL game generates betting worth Rs 150 crore, and if, as we envisage, 1% of this flows into the National Sports Development Fund, close to 60 elite athletes can each get Rs 1.5 crore every year to train and ensure that India does well at the Olympics and Asian Games.
It is imperative that an attempt is made to bring a large portion of the betting money into the mainstream economy, rather than allow it to slip into the gray market - and hurt India in more ways than one. And that can happen only by making betting on cricket legal. Surely, a large chunk of those who appear to have money to wager will be encouraged to move to the licenced bookmakers.
What are the realistic odds on this happening? Rather long, one must confess.