Crime, Sleaze, Scandals: When sports legends go astray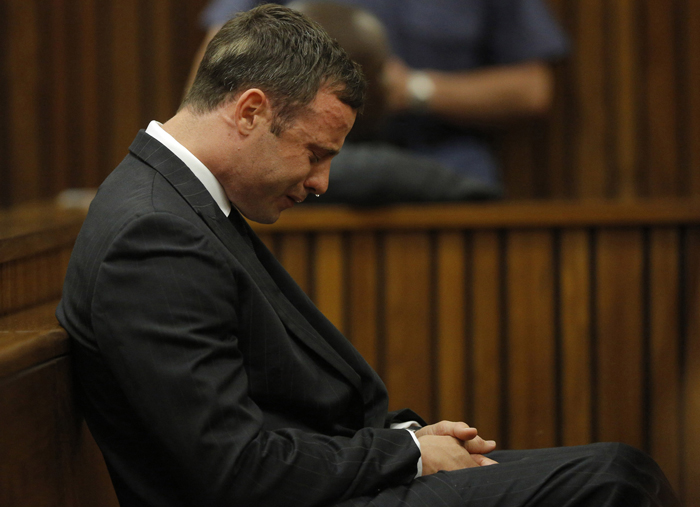 As Oscar Pistorius faces a minimum term of 15 years in prison for the murder of his girlfriend Reeva Steenkamp, Catch looks at some of the other high profile sportsmen who have gone astray.
From Lance Armstrong to Karim Benzema, there are those who have had a run-in with the law.
Then there are the attention seekers, who seem to repeatedly land themselves in trouble.
This week, 'Blade runner' Oscar Pistorius was found guilty of murdering his girlfriend Reeva Steenkamp in 2013. Pistorius faces a minimum sentence of up to 15 years in prison, in what is one of the most controversial trials of a sportsperson in the recent past.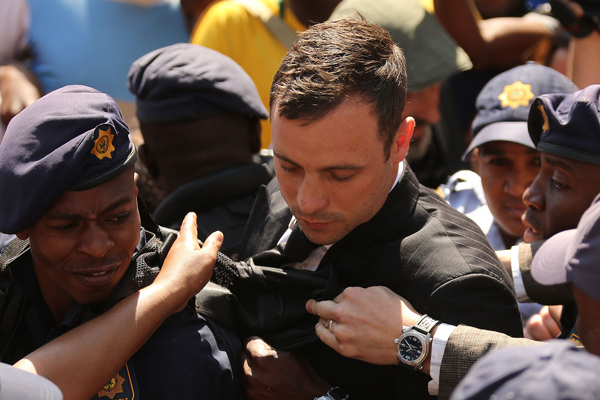 Photo: Christopher Furlong/GettyImages
However, Pistorius is not the first high profile sportsperson to have a run in with the law. Here are 12 sportspeople whose sporting feats are often overshadowed by their unruly behaviour. They are the sportsmen who have made the news for criminal charges, for sex scandals and for a lack of judgement - for just about everything but their sporting prowess.
The ones on the wrong side of the law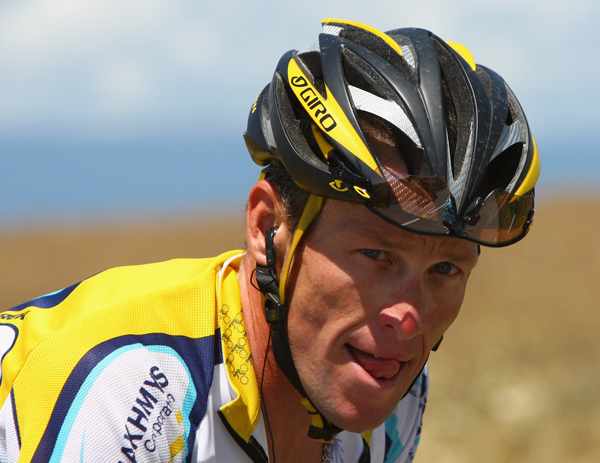 In what was one of the most controversial revelations in the history of sports, Lance Armstrong admitted to his role as the ringleader of the most sophisticated drugs operation in the history of cycling. While he did not implicate any of the other members who worked with him, he did genuinely seem sorry for his actions. Armstrong was subsequently stripped of all his Tour de France titles and all his endorsements. Watch his conversation with Oprah Winfrey here: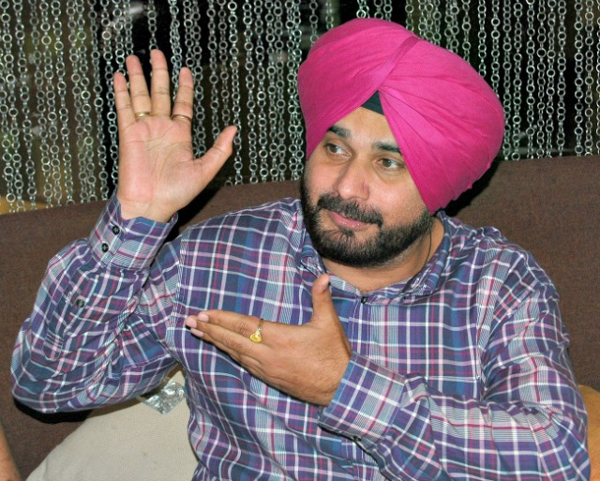 In 1988, Sidhu was convicted of assaulting Gurnam Singh in a road rage incident, which unfortunately led to his death. Sidhu spent several days lodged in a Patiala jail. The case dragged on till 2006, when he was initially found guilty and sentenced to a three-year sentence for culpable homicide. Appealing the decision with the Supreme Court in 2007, the court stayed his sentence and allowed him to contest the Amritsar seat for the Lok Sabha (which he subsequently won).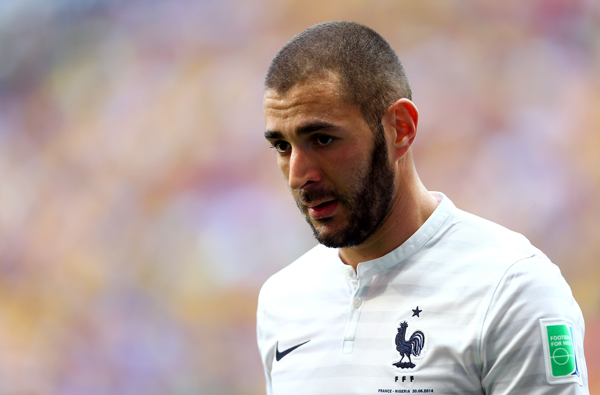 When you find yourself embroiled in a sex tape blackmail scandal if you're a professional footballer, you know that your priorities are clearly not on the field. As Karim Benzema is finding out the hard way, he has been dropped from the French national team and will not be a part of the Euro 2016 squad in all probability, as Benzema faces a five year jail term if proven guilty of being complicit in teammate Mathieu Valbuena's blackmail, over a sex video which was allegedly poached from his phone by parties known to Benzema. If subsequently granted bail, the terms state that he is not allowed contact with any of the others involved.
This makes the possibility of Benzema and Valbuena training together for the national side an impossible one, with Euro 2016 less than a year away.
Benzema was earlier involved in a case where he was one of many French footballers accused of having sex with a under-age call girl. However, he was found innocent after he successfully argued that there was no way he could have known her age.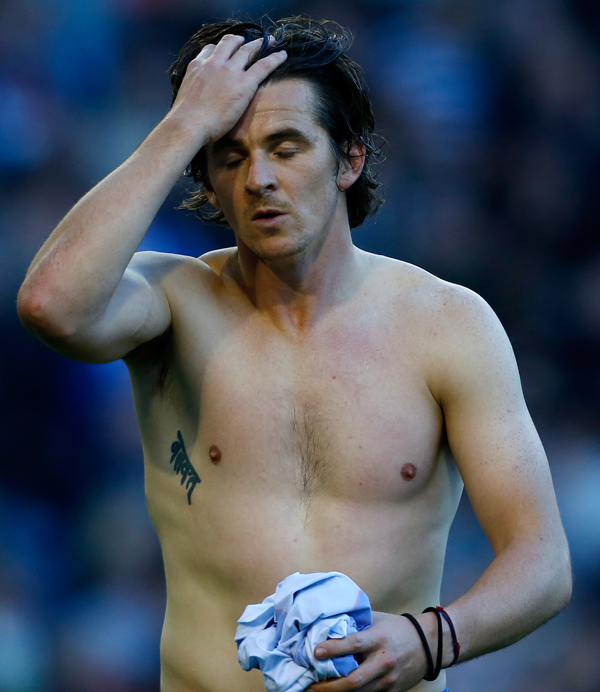 A scouser from Liverpool who played for the biggest club in Tyneside - Newcastle United - Joey Barton's nomadic career in the English Premier League has been punctuated by some moments of complete madness. Take for instance the final match of the 2011 - 2012 season against Manchester City at the Etihad Stadium. During the match, Queens Park Rangers' Joey Barton powered his knee through Sergio Aguero's lower back, leaving the Argentine howling in pain. Barton was sent off and slapped with a twelve-month ban. His QPR career also came to an end.
While playing for Newcastle United in 2007, Barton punched Mortan Gamst Pedersen of Blackburn in the chest, and got charged by the FA for violent conduct. He throws the odd one-two outside the football pitch too, as he got arrested for assault and criminal damage against a cab driver in Liverpool.
The ones with anger management issues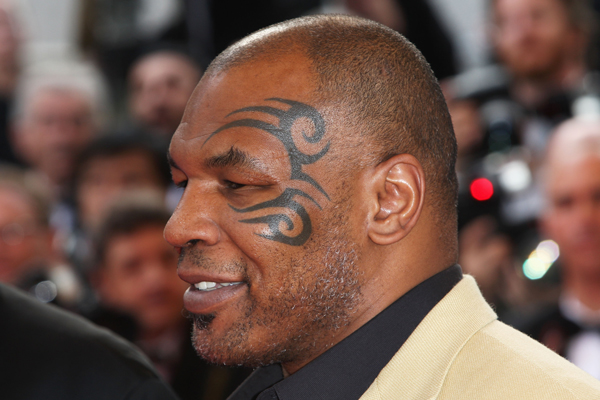 The boxing legend and pop culture icon is remembered for his furious temper and misdemeanors as much as he is for his talent. During a bout against Evander Holyfield, Mike Tyson infamously bit off a chunk of his ear in a fit of rage, and even stood tall against him after the incident. The scandal stripped Tyson of his former boxing glory. For much of the younger generation, Tyson is only just another familiar face on American sitcoms and in movies. Watch the horrifying incident here: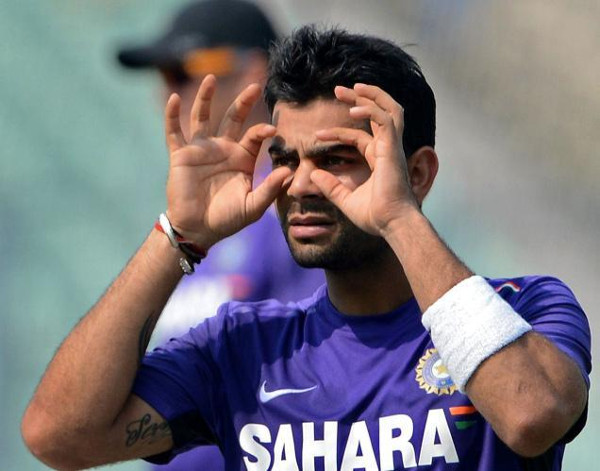 There is hardly anything calm about the newest captain of the Indian Cricket Team, in the format of the game which requires the calmest demeanor. Virat Kohli is unapologetically in your face, brash, and with a particular penchant for colorful language that often draws references to one's mother or sister (when things get out of hand)
While playing for India, Virat's temper first flared up in the Sydney test match against Australia during the 2011-2012 tour, with him flipping the bird to a boisterous Aussie crowd. But his on field spat with Gautam Gambhir during the 2013 IPL made major headlines, as apparently Gambhir sending a few choice words flying his way after Kohli was dismissed was enough to spark a colorful, testosterone filled exchange. Watch the verbal duel here: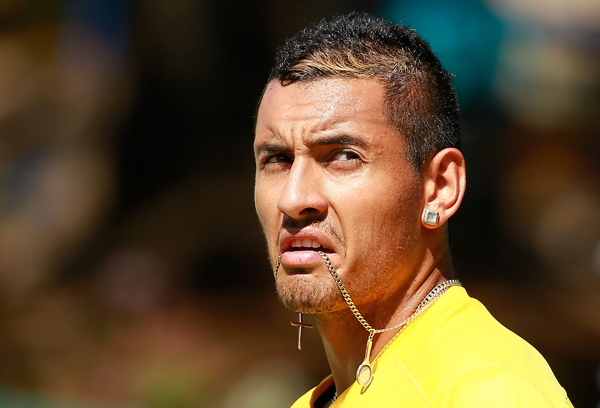 Twenty year old Nick Kyrgios is one of Australian tennis' emerging talents. However, his fiery temper and his racquet being the occasional recipient of his ire and frustration are what the sportsman makes headlines for. Kyrgios was fined by the ATP earlier this year for trash-talking. During the Montreal Masters, he told his opponent Stan Wawrinka that another Australian player, Thanasi Kokkinakis, had slept with his girlfriend. He was almost disqualified from an Australian Open first round match against Argentina's Federico Delbonis for a constant profanity ridden tirade against his opponent, which fortunately the umpire didn't notice. Sure has a temper, this boy.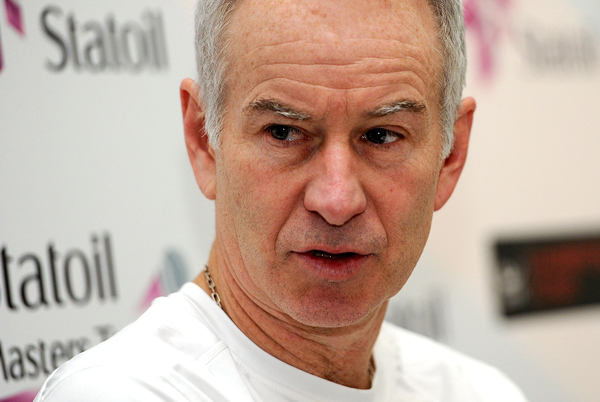 This legendary tennis player won seven grand slam singles titles in his career, but frequently landed himself in trouble with umpires and on court tennis officials. His most famous outburst happened in the 1984 Stockholm Open, after he felt that the chair umpire had incorrectly called one of his shots as out. He was also disqualified from the 1990 Australian Open in the first round for three on court violations. Watch both incidents here: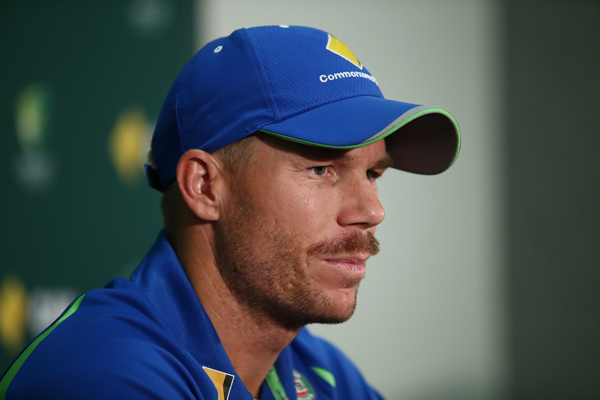 Australia's most talented batsman currently after Steve Smith, David Warner carries a natural edge to his game whenever he is on the field. But an incident with England's Joe Root in a bar in Birmingham in 2013 during the Ashes, when he punched the English batsman in an alcohol induced frenzy.
Warner later revealed that it was because he was "annoyed by little things throughout the night, and thought Root was mocking Hashim Amla" by putting a wig on his chin. Having not touched alcohol since the incident, Warner may be a changed man off the field, but we still occasionally see a foul mouthed rant from him on the field. We're all watching, David
And the attention seekers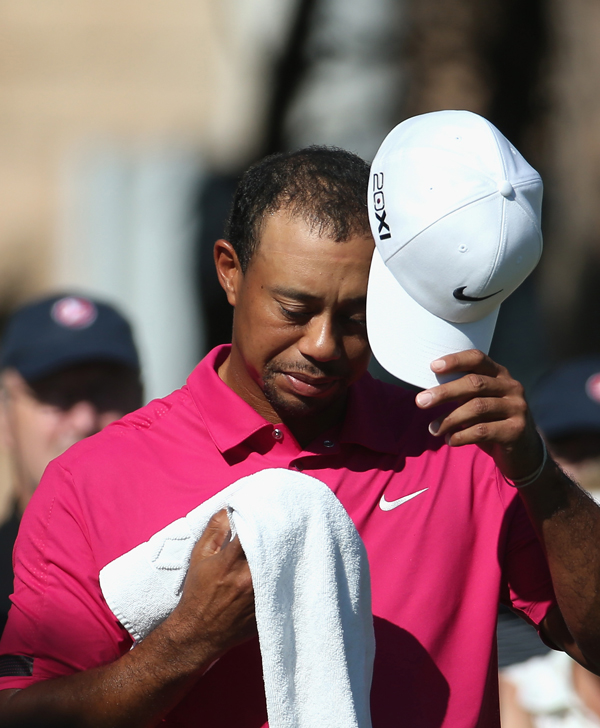 While Tiger Woods had spent many years having illegitimate liasons with prostitutes and pornstars while being married to Elin Nordegren, he picked out a public press conference a couple of months later to come out with his apology. While it is not known why he had to apologise for something which was clearly a personal matter and not a criminal one, Tiger was indeed apologetic, and had to pay $750 million for a divorce settlement.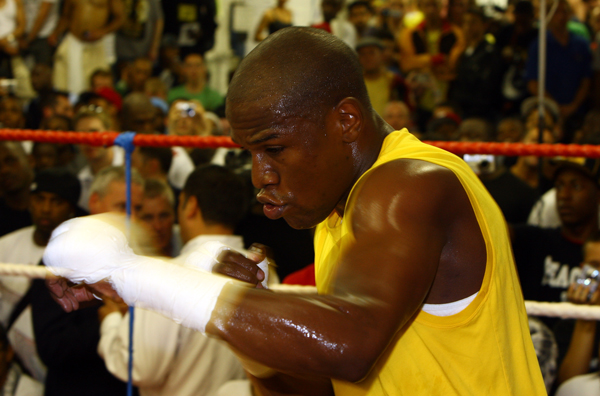 Floyd 'Money' Mayweather recently defeated Filipino Manny Pacquiao in what was termed the 'fight of the century'. But more than the match, it was the build up that made news. His trash talking ways, particularly towards Pacquiao date back to 2010 when in a video he started spewing racist remarks towards him, when talk of a match between them was just beginning. He said "Once I stomp that midget, Imma make that m*********er make me a sushi roll and cook me some rice...You know how it is baby, we gonna cook that m*********er with some cats and dogs." Certainly something that's outside the boundaries of sport, Floyd.
His attitude towards money is not admired either, with him posting pictures of him swimming in a pool of notes is a regular occurrence. Guess who gave him the middle name "money"?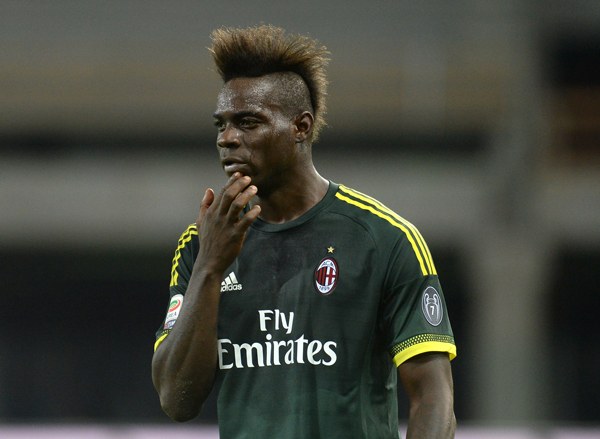 Erratic is the most polite way to describe this Italian footballer, who plays for Liverpool. After all, who in their right minds would decide to set off firecrackers in their own bathroom on the eve of an important match against your direct rivals?
This incident when he was playing at Manchester City is not his only one, as he was once famously subbed off by his manager Roberto Mancini during a pre-season friendly against LA Galaxy for making a mockery of a one on one chance with the goalkeeper. The video of the incident below will tell you why. We believe in your talent Mario - just keep the antics aside, please?