Can Germany become the first team since Brazil in the '60s to defend the World Cup?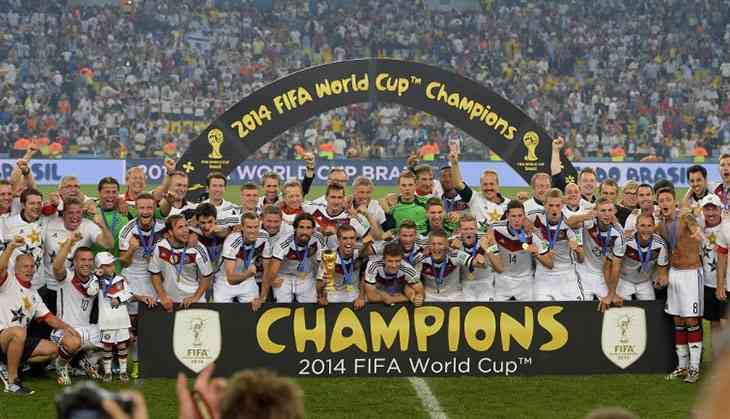 Four years on from winning their fourth World Cup, it seems as though the only team that can stop the German juggernaut is Germany themselves. In Brazil in 2014, they were clinical, going about their business with the stereotypical German efficiency we've all learned to expect from them, and while things have changed ahead of their kick-off in Russia, there doesn't seem to be a team that can match their effectiveness and know-how in getting the job done.
Germany doesn't have one stand-out player, one world-beater or an out-and-out Ballon d'Or contender. What they do have is a team of champions, methods keenly practised and constantly updated, and the ability to win games where there seems to be little to give it away. Apart from their bizarre thrashing of Brazil in 2014, their campaign on the way to victory was pretty routine – the sort where they match the usual cliché of taking one game at a time and got just what was needed at each stage.
Can Germany defend the Cup?
No team has been able to defend the World Cup since the great Brazil team in 1962, where the likes of Pelé, Garrincha and Vavá inspired the Seleção to victory. And in the modern era at least, this German team looks best-equipped to go all the way and make history. The Argentinian side in 1994 played shockingly bad football and was overshadowed by Diego Maradona's drug bust. Brazil in 1998 came closest, but Ronaldo's freak condition before the final led to their demise. France in 2002, Italy in 2010 and Spain in 2014 made surprising group stage exits, while Brazil, an ever-present in this category, were ageing and, at least in the attack, unfit to win in 2006.
Germany enters the tournament with one of the youngest teams at the World Cup – with the average age being at 27.2-years-old. They retain the core of the side that was successful in 2014, with the likes of goalkeeper and captain Manuel Neuer, defender Mats Hummels, midfielder Toni Kroos and attackers Thomas Müller and Mesut Özil all amongst the ranks. They've combined that with the youthfulness of the side that won the Confederations Cup last summer in Russia as Joshua Kimmich, Leon Goretzka and Timo Werner, who were amongst the best players last year, ar all included in the roster this summer.
Werner with the goals?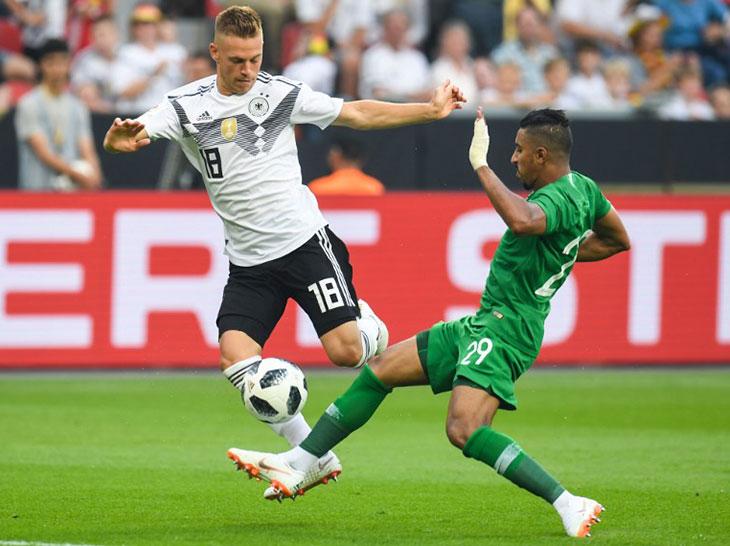 Patrik Stollarz/AFP
A key strength will be in the form of Timo Werner, who is likely to lead the line this year in Russia. Four years ago, Die Mannschaft had to rely on the ageing Miroslav Klose for goals from a forward with key support in terms of goal scoring coming from the midfield. This year, however, the directness of Werner, who combines ruthless speed with great accuracy could bring goals at a consistent basis. He was top scorer at the Confederations Cup last year and even netted 21 times for RB Leipzig in the 2017-18 season. To add to that, his record for the national team of eight in 14 games makes it difficult to not back him to win the Golden Boot at his debut World Cup this summer.
Solid at the back?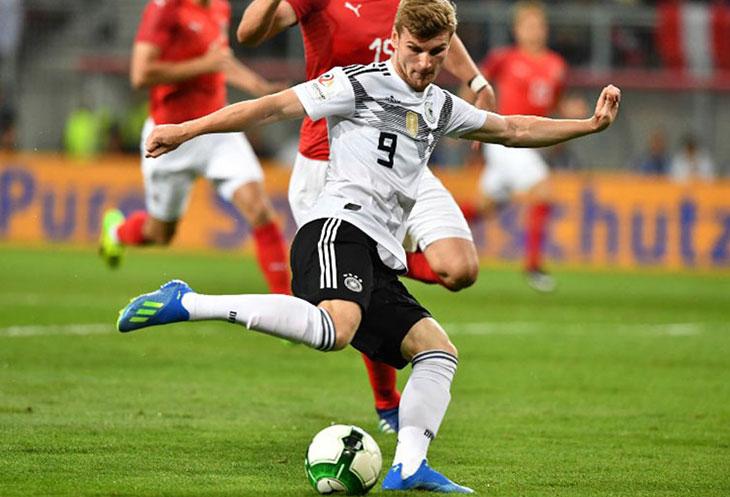 Joe Klamar/AFP
Another player that will be crucial to German hopes is Joshua Kimmich. Both country and club, Bayern Munich, have had a nearly seamless transition since their former captain Philipp Lahm's retirement and that has been due to the form and persistent rise of Kimmich.
He was ubiquitous in Germany's qualification campaign and is an undoubted starter as his efficacy in their pressing and counter-attacking game is of key importance to their style when off the ball. While on the ball, his pin-point crossing and chance-creation along with smart movement give them another attacking outlet. He even had the most assists in UEFA's World Cup qualifiers with nine.
Their strength in depth, specifically at centre-half, is also crucial. Mats Hummels is the obvious starter and coach Joachim Löw has the options of either one of his Bayern Munich team-mates Jerome Boateng or Niklas Süle or even Chelsea's Antonio Rüdiger to play alongside him. In attack, deputising for Timo Werner would be Mario Gómez or even Thomas Müller, who played much of the qualification campaign as the sole centre-forward, as Werner was still making a name for himself at domestic level in the Bundesliga.
Keeper still nursing an injury?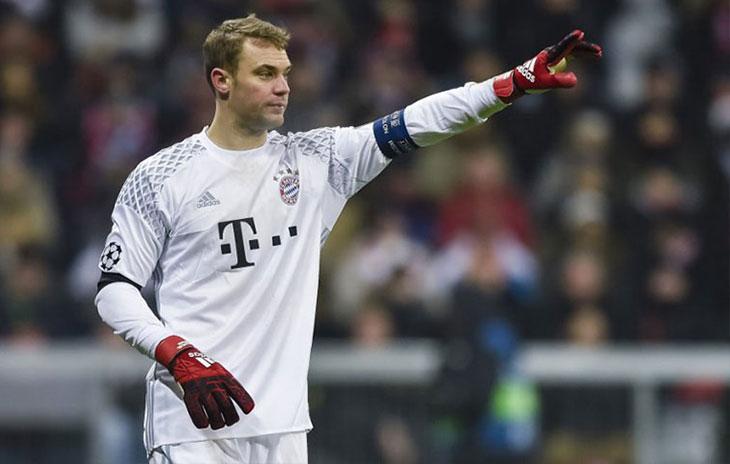 Guenter Schiffman/AFP
A key concern for Germany was the form and fitness of captain Manuel Neuer, who had been nursing an injury since September. Joachim Löw even confirmed that Neuer would be the first-choice at the World Cup despite the incredible form of second choice Marc-André ter Stegen for Barcelona this season which has seen him become one of the world's best.
Neuer's lack of match-practice could cost them dear. He hardly ever goes wrong and that has made him one of the greatest ever, but now on the grandest stage, his lack of fitness and time on the pitch could finally affect his and his team's performances.
Slide in form a cause for concern?
Other than that, doubts have been raised about their recent form. Germany's World Cup preparation has seen them lose to Austria and then beat Saudi Arabia – both by the score of two goals to one – and that has become a key cause for worry. However, the Germans can take optimism from the fact that they've been known to perform poorly before major tournaments.
In 2014, they drew 0-0 with Poland, 2-2 with Cameroon and only beat Armenia 6-1 before going on to put four past Portugal and seven past Brazil in a few weeks. It is known that when the time comes, the Germans know how to turn up.
Definitely not a straightforward Group F
By no means do they have a straightforward group. Mexico is undoubtedly the best CONCACAF has to offer while South Korea is one of AFC's three best teams along with Australia and Japan. Sweden, their UEFA rivals have a youthful side ready to challenge and that makes slightly complicates the task at hand. However, the odds are in Germany's favour to win this group and go all the way. They are more than equipped – perhaps even the best equipped in the modern era to defend their title for the first time since 1962.
The roster is strong – so strong that they've been able to leave out the Premier League's best young player, Leroy Sané – and the travelling party knows how to win and has proved it.
They aren't a young, inexperienced team, nor are they too old to beat the best of the rest, they are the perfect fusion if there ever was one. Doubts have been raised in several forms, but they were in 2014 too and they proved them wrong. The coach has been there for 12 years and he's evolved with time and at this stage, despite a captain who isn't at 100%, or recent form creating worries, it would be safe to bet on Germany making history and adding a record fifth star to their crest.