Before Serena, there was Althea Gibson: tennis' first black champion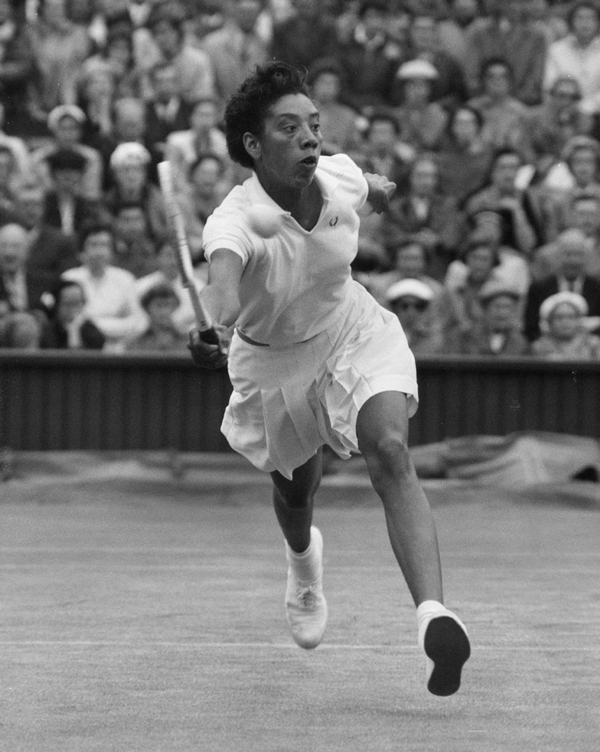 When Serena Williams served for match point against her sister Venus earlier this week, one shot away from the semi finals of the US Open, she had tears in her eyes. Clearly, the pressure of being so close to so many records weighed heavy, even on her shoulders. But the pressure doesn't just come from fighting against records and opponents.
Every victory of hers is a reaffirmation of her constant victory over racism, an all-too-common phenomenon in an almost all-white sport. It's a scourge that has often reared its head throughout her career - from references to her build, to her hair, to her clothing and attitude.
Serena has spoken of the race issue before - acknowledging it, rising above it and, above all, triumphing in the face of it. Whether she wants to make it her struggle, the pressure it brings will always be there.
There is no tournament more fitting than the US Open to remember the race issue in tennis. After all, it was here that Serena became the first black woman in the Open-era to win a Grand Slam with her win in 1999.
But even before that, the US Open was the first Grand Slam that allowed a black woman to participate. The year was 1950, the woman was Althea Gibson, and if Serena has blazed a path for black women in tennis, Gibson paved the way. Not just for black women, but for black sports people in general.
The opening set
Gibson, like Serena, was from humble beginnings. If Serena's journey from the mean streets of Compton, LA is a laudable feat, Gibson got her start in similar surrounds, in Harlem, New York. And if Compton in the '80s and '90s was a tough neighbourhood, it isn't a patch on Harlem in the '30s and '40s.
Spotting her sporting talent at a young age, her neighbours raised funds for a junior membership and coaching at a local club. But, with segregation being the norm at the time, Gibson had to wait until after the tennis courts closed to learn the game. Playing with little natural light, Gibson credited this hardship for her phenomenal array of shots. After all, as she said, she couldn't rely on sight to know where the baseline was, she had to rely on instinct.
Tournaments at the time were closed to blacks, leaving Gibson to participate in the all-black American Tennis Association (ATA) tournaments. At the age of 15, Gibson managed to become the ATA's National Women's Junior champion. Five years later, she won the first of 10 consecutive Women's titles, a feat never matched since.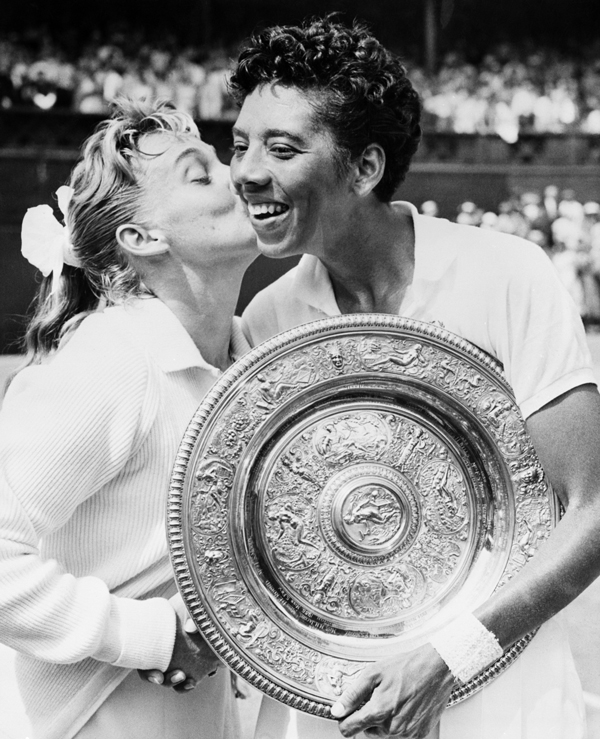 In 1950, after the fourth of her ATA Women's championships, she got her break. The US Open (then the US Championship), which had never admitted a player of colour before, opened their doors to her. So phenomenal was her prowess on court that race barriers were literally obliterated to allow her in.
Alice Marble, a four time US Open champ herself, lobbied for Althea's inclusion. "If Althea Gibson represents a challenge to the present crop of women players, it's only fair that they should meet that challenge on the courts," she wrote in an editorial in American Tennis Magazine.
The Grand Slams
Finally, Gibson had her opportunity. But it was to be a few more years yet before she truly reaped the rewards.
After a creditable showing at the US Championships, Althea made her Wimbledon bow a year later.
By 1952, she was ranked 7th in the US. Her first Grand Slam win though, was to come in France.
The year 1956 was the genesis of Althea Gibson as a true champion. She won the French Open Women's Singles and Doubles titles. In the same year she also won the Women's Doubles title at Wimbledon.
Gibson had truly arrived, and it only got better.
So phenomenal was her prowess on court that race barriers were literally obliterated to allow her in
In July 1957, she became the first black person in the 80-year history of Wimbledon to win a Single's title. She also won the doubles title for a second consecutive year.
Gibson had come a long way - from the humiliation of segregation, she was now receiving her title from the Queen of England. From once being made to sit at the back of the bus, Gibson received a ticker tape parade on her return to the US, becoming only the second black athlete after the legendary Jesse Owens, to be given the honour.
Only a month later, she won the US Championships singles and mixed-doubles titles. She also won the Australian Open doubles title that year, finishing runner-up in the Australian Open singles, US doubles and Wimbledon mixed doubles.
She had reached a total of eight Grand Slam finals in 1957. The next year, not only did she successfully defend her US and Wimbledon titles, she also won the Wimbledon doubles title for a third consecutive year.
She was now the top-ranked woman player worldwide. Her prowess and popularity also got her on to the cover of both Sports Illustrated and TIME, becoming the first ever black woman to do so.
Then, with the tennis world at her feet, she retired from amateur tennis.
Break point
Gibson had been playing in the pre-Open era. Money was not something associated with the sport and pride could only stave off poverty for so long. "Being the Queen of Tennis is all well and good, but you can't eat a crown. Nor can you send the Internal Revenue Service a throne clipped to their tax forms," she said.
So Althea Gibson went pro. But even professional tennis had precious little money in it. She once won $500 for winning the Pepsi Cola World Pro Tennis Championships. She made better money playing exhibition matches before Harlem Globetrotter shows.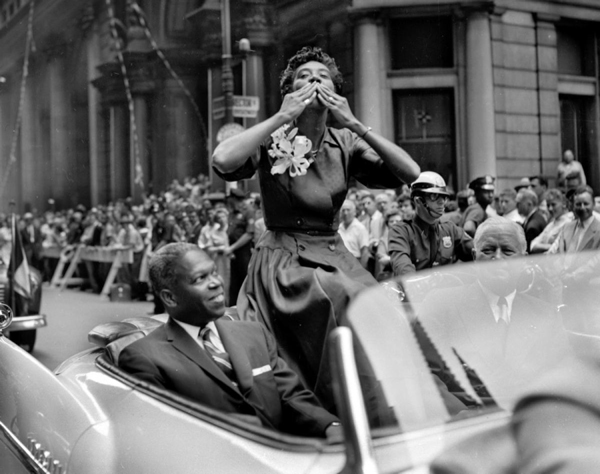 Gifted with a stunning voice, she even launched a short-lived career as a singer. But sports was her first love, and with tennis now behind her, she turned her attention to golf. Despite picking up the sport late in life, Althea became the first black woman on the Ladies Professional Golf Association (LPGA) in 1964.
It was her presence that led to the LPGA refusing to play tournaments in clubs where blacks weren't allowed. Her best finish was tied-second and despite finishing in the top-50 earners for 5 years running, her total earnings never passed the $25,000 mark.
Being a black athlete, endorsements were also few and far between. While players less talented than her received lucrative sponsorships, she was left behind. It's a trend that hasn't changed too much since - Serena, arguably the best singles sportsperson of her generation, earns $10 million less in endorsements than Maria Sharapova, a player she seemingly beats for fun.
The final set
After retiring from golf, Gibson's life took a turn for the worse. Two cerebral haemorrhages in the '80s and a stroke in '92 left her physically drained and financially ruined. The tennis world she had enthralled so many times had turned its back on her, multiple pleas for help to tennis authorities fell on deaf ears.
Destitute and impoverished, she survived thanks to her former Wimbledon doubles-winning partner who made her situation public, raising close to $1 million dollars for Gibson in the process. She lived out her the rest of her days in solitude. Her death in 2003 received little coverage.
Gibson may have gone quietly in the end, but she has not been forgotten by those who carry forward the beacon she first lit the path with. Both Venus and Serena have repeatedly spoken of her as a source of inspiration and belief.
Now, close to 60 years after Gibson's first US Championship win, Serena is close to writing her name in the history books once more at the same tournament. Her achievements will take her closer to ensuring that, while Gibson's memory may have faded, the legacy she left behind is cemented in history for an eternity.