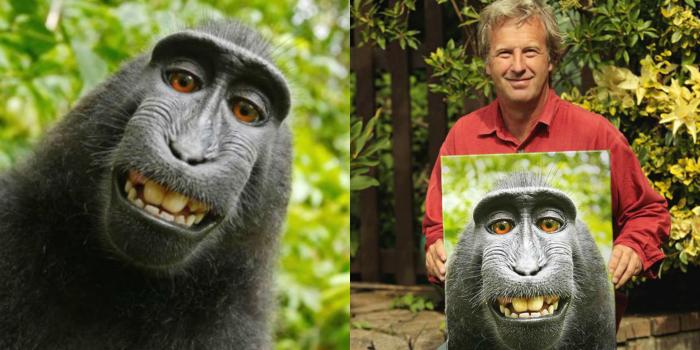 When British nature photographer David Slater embarked on a trip to the Indonesian island of Sulaweai in 2011, he had no idea that a crested macaque would steal his thunder.
A six-year-old male crested macaque, Naruto, stumbled upon one of Slater's unattended cameras, and proceeded to do this: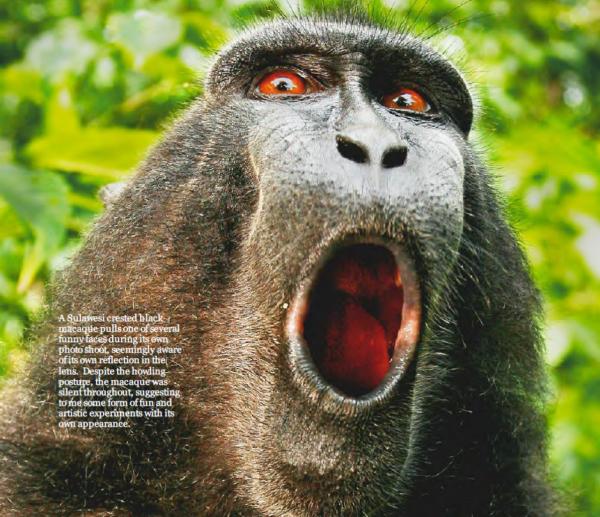 As it turns out, not only does Naruto love the camera but is quite the pro at operating it. But unfortunately, this talented macaque will not be allowed to own his masterpieces.
The US federal court of San Francisco ruled that Naruto could not be given ownership, in response to a lawsuit filed in 2015 by People for the Ethical Treatment of Animals. PETA had demanded that Naruto be given the authorship and copyright to the photos.
PETA also sued Slater and his San Francisco-based self-publishing company Blurb, which published a book called "Wildlife Personalities" that includes the "selfies" taken by Naruto. In a message on their website, PETA said:
"As 'next friend' to Naruto, we're seeking the court's permission to manage the copyright of the photos, license them for commercial use, and use 100 per cent of the proceeds to benefit Naruto and his community, whose habitat and very existence are under threat.
Why can't Naruto own his work?
Naruto's work has received world-wide popularity - with the pictures being distributed by outlets.
However, Slater, while defending the rights for the pictures, said that his company Wildlife Personalities Ltd, should be appreciated for the photos.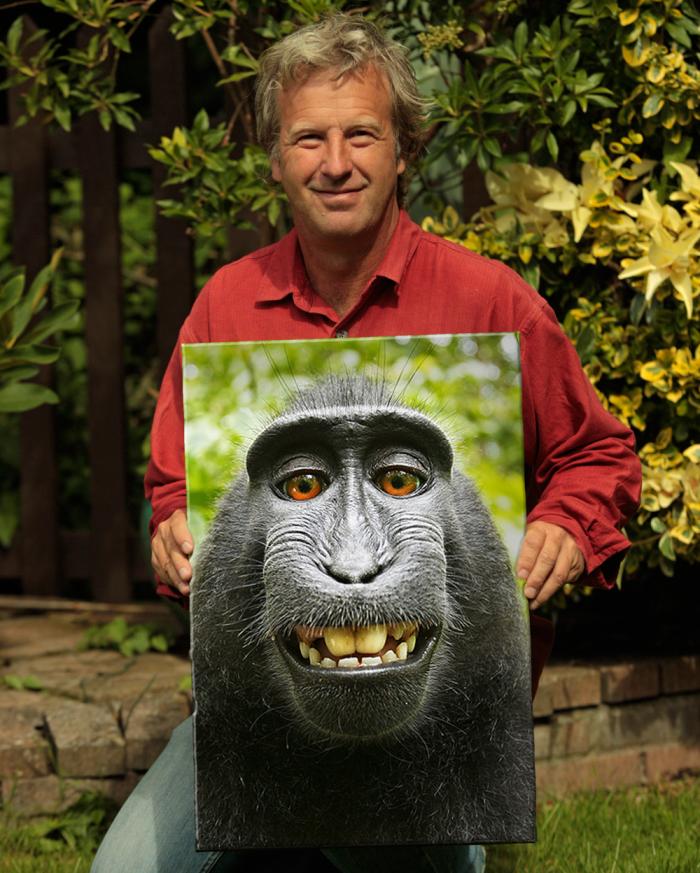 On the other hand, Wikipedia - which also distributed the pictures - said that no one owns the copyright to the images because they were taken by an animal, not a person.
While announcing the verdict, US district Judge William Orrick said the Copyright Act could not be extended to animals.
Upset with the decision Jeff Kerr, general counsel for PETA US, repotedly said that the move exposed the hypocrisy of those who exploit animals for their own gain. He told ABC that despite the setback, the NGO would continue to fight for the Naruto's rights.