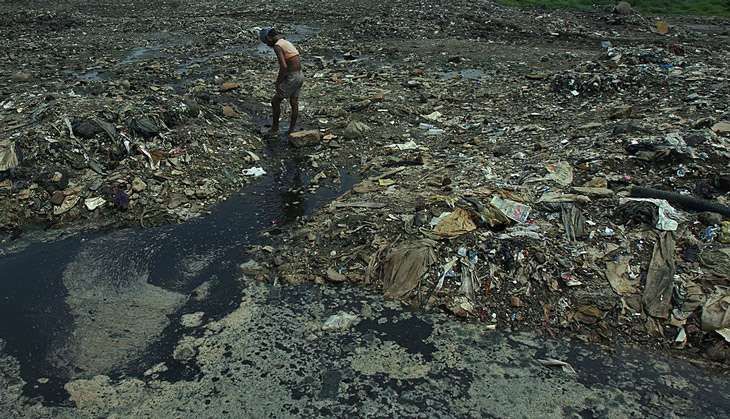 The World Environment Day is celebrated widely on 5 June by environmentalists and non-environmentalists alike.
However, which each passing year, the state of our country's environment only gets worse lending proof to the fact that the problems facing our environment need attention every day and not on just one day of the year.
According to The Environmental Protection Index (2016), of the 178 countries ranked, India stands at 141, indicating the poor state of the subcontinent's environmental quality.
To get a closer look at the harsh reality of India's environment, check out the facts listed below:
1. 70% of Indian sewage goes untreated
As per the report of Central Pollution Control Board (CPCB) published in March 2015, sewage generation from urban areas is estimated at around 62,000 mld(million litres per day), whereas the total treatment capacity available is only 23,277 mld (37% of the sewage generation).
2. The quality of air has deteriorated to a hazardous level
A CPCB report for January 2016, data of some of the most-polluted cities is shown below with Varanasi and Muzaffarpur showing extremely high levels of pollution.
Value 0 to 50 is good and >300 is hazardous quality.
The air quality index takes into consideration eight pollutants (PM10, PM2.5, NO2, SO2, CO, O3, NH3, and Pb)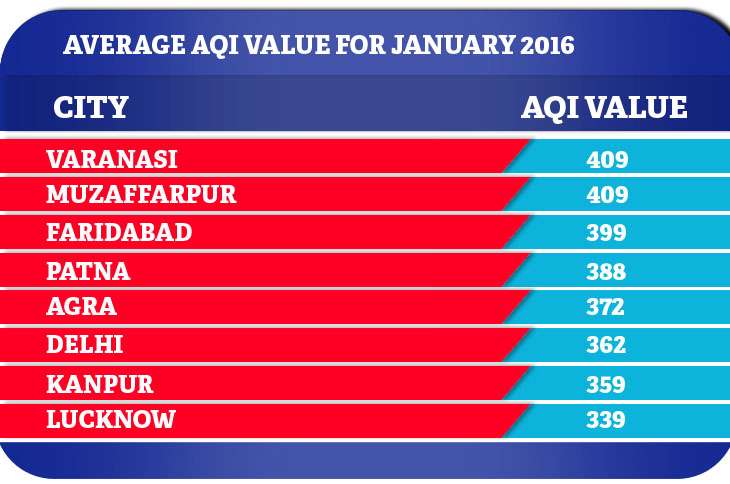 average air quality index value for January 2016

As air quality depletes, the risk of stroke, heart disease, lung cancer, chronic and acute respiratory diseases, including asthma, increases at an alarming rate. Look here for full data

3. Dangerous levels of open defecation

India is home to the world's largest population - around 595 million people and nearly half this population defecates in the open.

According to Unicef, Indians produce around 65,000 tonnes of faeces into the environment each day.

4. Loss of bio-diversity.

According to a comprehensive study of world species by the World bank, 95 mammal, 80 bird and 326 plant species are on the threatened species list.

5. According to a government report, Elucidation of the Fifth National Report, a quarter of the land in India is going through desertification. Around 32% is going through land degradation due to deforestation and desertification.

The above-mentioned figures might be shocking but are, unfortunately, facts. In lieu of talking and debating, let's make an honest attempt to prevent our country from becoming a barren, noxious desert land.