Conferences and meets on climate change and environment protection regularly take place across the world. Leaders suggest policies, academicians write papers and debates rage across the world on the politics and effectiveness of environment protection policies. But without the effort and personal initiative of citizens towards the cause, these policies are mere pieces of paper.
On the occasion of World Environment Day, we bring to you stories of individuals and groups who single-handedly took it upon themselves to solve environmental issues. Their awe-inspiring achievements have helped to spread the message that every effort taken for a better environment counts.
1) The man who cleans Dandi beach every day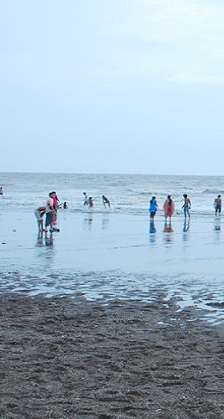 Dandi beach (Photo : Gujarat Tourism website)
Every morning, Gujarat's Dandi beach sees a man in a khadi shirt picking up litter. The man in question, the 40-year-old Dr Kalu Dangar, has been doing this relentlessly since the last four years. He walks the three-kilometer path by the sea daily, picking up each piece of litter, following which he cleans the main entrance and fills the overhead water tank. Every day, he hopes to see lesser waste than the day before.
2) One man's battle to save Bengaluru's lakes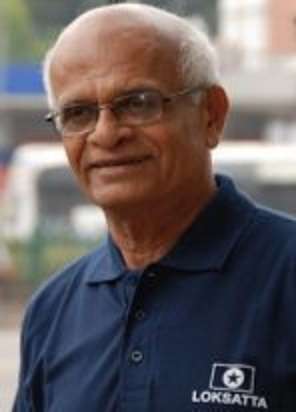 N.S.Ramakanth (Photo : Facebook Page)
Early this year, V Balasubramanian, the former additional chief secretary of Karnataka and chairman of Centre for Policy and Practices made a prediction that Bangalore will have to be evacuated in the next 10 years if the water scarcity situation continues.
He drew a link between the scarcity of water and excessive pollution of the city's lakes. NS Ramakanth, a 77-year-old retired engineer, had it all figured out much before.
When he returned to India from Germany in 1989 to attend to his ailing mother, he was shocked by the filthy condition of the city's lakes. To this day, he can be seen chasing municipal officials to clean up the lakes in the city and motivating volunteers into getting involved in solving civic issues. He recently ran a campaign against the use of PoP-made idols during Ganesha Utsava which cause major damage to the lakes where they are immersed at the end of the festival. He encouraged the use of clay-made idols and made efforts to make them accessible to citizens.
3) The Forest man of India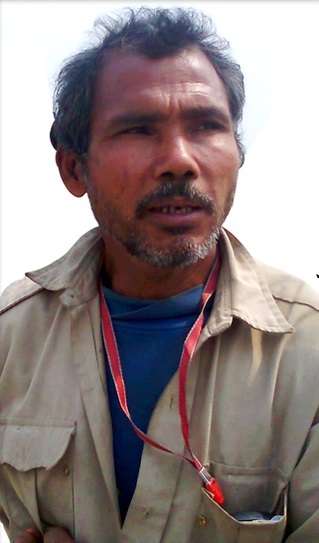 Jadav "Molai" Payeng (Photo : Wikipedia)
Three decades ago, a 16-year-old boy noticed a large number of reptiles dying in his home district in Assam's Jorhat. When he asked the village elders what would happen if they start dying like the reptiles, they told him that the reptiles died because they lost their homes - the forests.
This drove the young boy to get involved in a tree plantation project at Aruna Chapori near Golaghat. After the project was completed, he decided to stay back and cultivate the forest further.
Today the forest is spread across 1,300 acres and the young boy Jadav 'Molai' Payeng is now a frail 50-something ageing man but his battle continues. The forest is now home to Bengal tigers, Indian rhinoceros, over 100 deer and rabbits besides apes and several varieties of birds - including a large number of vultures. There are several thousand trees. Bamboo alone covers an area of over 300 hectares. A herd of around 100 elephants regularly visits the forest every year. In 2015 , Payeng was awarded the Padma Shri for his effots, the fourth highest civilian award.
4) A professor's quest to save the Gangetic Dolphins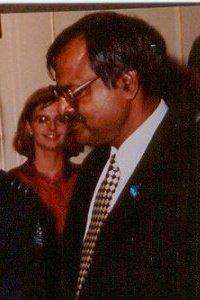 Prof . Ravindra Sinha (Photo: Facebook profile)
Having grown up on the banks of the Ganges in Patna, Ravindra Sinha's love for dolphins developed early on as he watched the animals play around in the water. Hence, when these dolphins started slowly disappearing, it drove him to form the Dolphin Foundation which works towards the conservation of the endangered species.
The blind Gangetic dolphins get caught in fishing nets. Their population is also affected by the high-pollution levels in the Ganges. They are also hunted by fishermen for their oil which is reportedly used to cure several ailments. Sinha, a professor of zoology at Patna University, has spent a decade or more travelling along the Ganges bank raising awareness about the dolphins and the importance of their conservation among the fishermen community. In recognition of his efforts, the government awarded him a Padma Shri.
5) A 'path-breaking' experiment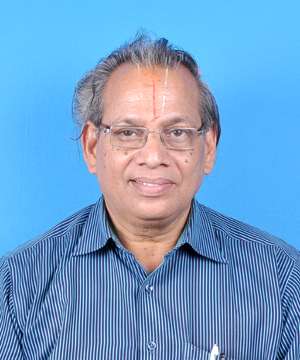 Prof. Rajgopalan Vasudevan (Photo: Thiagarajar college of engineering website )
The biggest drawback of plastic, which is now used in every aspect of human life be it domestic use, industrial or research, is that it is biodegradable.
It has become a big pollution issue, clogging drains, polluting and dirtying the environment in many ways. Profesor Vasudevan of the Thiagarajar College of Engineering, Madurai, decided to take it upon himself to solve the problem.
While experimenting in a laboratory, he mixed waste plastic with heated bitumen. It formed a product that he coated over stone. The first sample of this mixture was used in a road construction on the Thiagarajar College premises. There are various advantages of using plastic in road construction. It is cost effective and it has reduced wear and tear of roads to a great extent. In 2015, a government order made it compulsory to use plastic in all road constructions.
- Text by Nachiket Tekawade