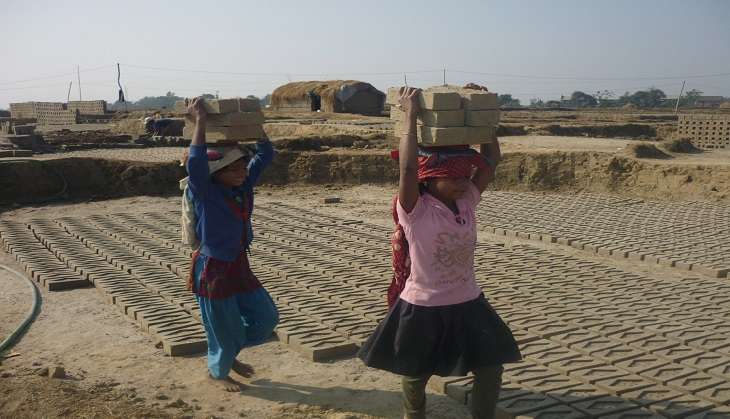 Across countries, 12 June has been marked as the World Day Against Child Labour. The International Labour Organization (ILO), the United Nations body which regulates the world of work, launched the World Day Against Child Labour in 2002 in order to bring attention and join efforts to fight against child labour.
It was spurred by ratifications of ILO Convention No.138 on the minimum age of employment and convention No.182 on the worst forms of child labour.
Kailash Satyarthi
When we discuss these conventions, an important name to be talked about is Kailash Satyarthi, the founder of Bachpan Bachao Andolan who is India's most famous child rights activist. He became a household name in 2014 when he received the Nobel Prize for his efforts against child labour in India. It was mainly due to his efforts that Convention 182 came into effect and is now one of the eight fundamental conventions on which ILO operates.
Satyarthi has been involved in child's rights activism since 1980 and the war against child labour is his most dear agenda.
And why wouldn't it be?
India ranks on top when it comes to number of children involved in child labour. This is proved by a report published in 2012 by Ministry of Statistics and Programme implementation titled "Children in India 2012- a statistical appraisal".
The report says there was an increase in the number of child labourers from 11.28 million in 1991 to 12.66 million in 2001. The major occupations engaging child labour are pan, bidi & cigarettes (21%), construction (17%), domestic workers (15%) and spinning & weaving (11%).
As per the National Family Household Survey -3 (2005-06), nearly 11.8% children age 5-14 years works either for their own household or for somebody else.
It is found that the very young children (age 5-7 years), both boys and girls, are mainly doing unpaid work for someone who is not a member of their household. The older boys ages 12-14 are mainly engaged in paid work or family work, whereas girls in this age group are involved mainly in household chores or family work.
Rural children in the age group 5-14 years accounted to almost 13% of these workers where as urban children in the same age group constituted 8.6%.
A report by National Commission for Protection of Child Rights (NCPCR) in 2014 took into account the 2011 census.
It said that the total of main and marginal workers in the age group of 5-14 years was a horrifying 82,28,481 across the country.
Uttar Pradesh alone had 18,50,566 in this age group followed by Bihar (9,12,879) and Maharashtra (6,73,260) .
When the age group of 15-19 years is also taken into the account, the grand total comes upto 3,53,89,898 with numbers plunging across the state too.
Laws in India:
In 1979, the government-appointed Gurupadswamy Committee studied the situation of child labour and observed that as long as poverty continued, it would be difficult to totally eliminate child labour and hence any attempt to abolish it through legal recourse would not be a practical proposition. The committee recommended a ban on child labour in hazardous areas.
Based on the recommendations of the committee, the Child Labour (Prohibition & Regulation) Act was enacted in 1986. The act prohibits the employment of children in certain specified hazardous occupations and processes and regulates the working conditions in others.
The Juvenile Justice (Care and Protection) of Children Act of 2000 brought in compliance of the 1989 UN Convention on the Rights of the Child (UNCRC), repealed the earlier Juvenile Justice Act of 1986 after India signed and ratified the UNCRC in 1992. This law made it a crime, punishable with a prison term, for anyone to procure or employ a child in any hazardous employment or in bondage.
The Right of Children to Free and Compulsory Education Act of 2009 mandates free and compulsory education to all children aged 6 to 14 years. This legislation also mandated that 25 percent of seats in every private school must be allocated for children from disadvantaged groups and physically challenged children.
Children under the age of 18 are employed in hazardous industries across the country like diamond processing, fireworks manufacturing, carrpet weaving, etc which have been classified as being hazardous.
Sivakasi in Tamil Nadu, where almost 100% of India's fireworks are manufactured, employ children to a huge extent. The carpet weaving industry is said to employ children for a very minimal wage .
The mining industry, despite the Mines Act of 1952 still employs children in supply chain operations.
Kailash Satyarthi in a piece written in Livemint has alleged that employing child labour in these industries is also harmful to the economy. The salary amount spent on adult labourers and that spent on the child labourers shows a difference of 1.2 trillion according to a study done by his organisation.