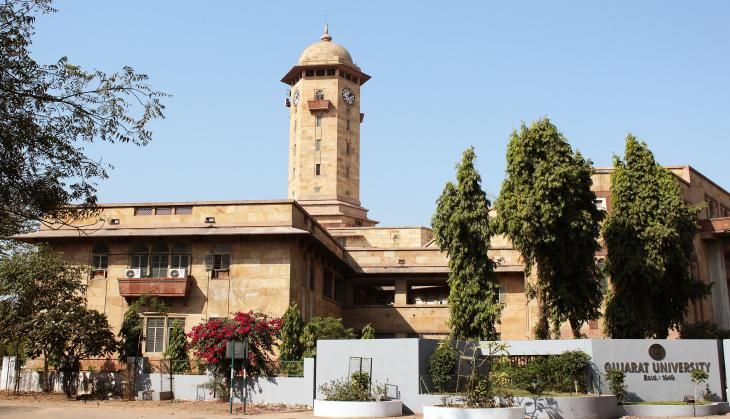 Students enrolling for PhDs in Gujarat universities may have to work on topic dictated by the state government for their theses.
According to the Times of India, the state government has dictated a list of 82 topics - which include various welfare schemes and programmes of the state and central governments - for doctoral theses and has directed that each university should ensure that doctoral students opt for at least five subjects from this list.
Also read: Rollback Higher Education Council Bill, demand Gujarat universities
Some of the topics are:
Prime Minister Narendra Modi's brain child project Swachh Bharat Abhiyan.
Gujarat's model schemes like Kanya Kelavani, Gunotsav and MA Yojana.
Comparative study of Sardar Patel Awas Yojna and Indira Awas Yojana.
Education of minorities - A critical study.
Gujarat: Good governance for growth, scientific management and development - A critical study of existing pattern and future course.
Mutual cooperation among states' action plans and comparative analysis of strategies for development - A Gujarat Model.
Comprehensive analysis of growth of water in seven reservoirs of Saurashtra through SAUNI Yojana.
According to the TOI report, the decision has been slammed by many educationists on the grounds that the state government wants students to do the bureaucratic work of reviewing the schemes which should be done by the government servants.

A student pursuing his PhD, Rajesh Patel, said the government cannot impose theses subjects and suggested that these tasks be outsourced to an agency in order to reduce the bureaucratic pressure.
Arguments in favour
However, AU Patel, former vice-chancellor (VC) of Gujarat University (GU) and adviser to knowledge consortium of Gujarat, has reportedly backed the decision saying that it would help students to highlight loopholes in the schemes to help improve them. 
Backing the move, the Gujarat University present VC MN Patel told TOI, "With this initiative, there would be some relevant hypothesis available for PhD theses."