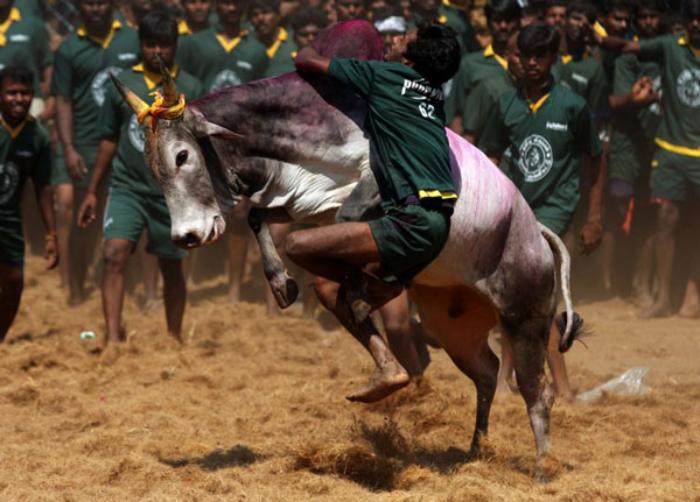 Few hours after the Supreme Court ordered an interim stay on Jallikattu, its supporters took to Twitter demanding their right to conduct the 'sport'. According to them, the bloody sport is inherently attached to the traditions of the Tamil Nadu.
Few supporters outrightly challenged the apex court's decision.
Court Or Communist Ka Adda?If D Supreme Court Is Going 2 Decide Every Single Thing,Thn why we need Gov.? #jallikattu #WeNeedJalliKattu

- Ashwath (@Ashwath_India) January 12, 2016
Others lashed out at the animal rights organisations, labelling them hypocritical.
We need jallikattu not bhade ke tattu like PETA and pseudo secularist. #WeNeedJallikattu

- pramod bagade (@pramodbagade1) January 12, 2016
And at the 'secularist' politicians calling it their idea of 'minority appeasement'.
We too contemplated on the issue and came with five reasons as to why the tradition should continue.
1) The event should be allowed since Senior BJP leader L Ganesan thinks that it symbolises manliness or spirit of a 'kshatriyata' (fighter). Well, it does not matter if the bulls are disoriented by alcohol. Or that they are savagely wounded by twisting and biting their tails. It doesn't even matter that these bulls are stabbed with sickles, spears, knives and sticks. It hardly matters that acid is poured on their rear.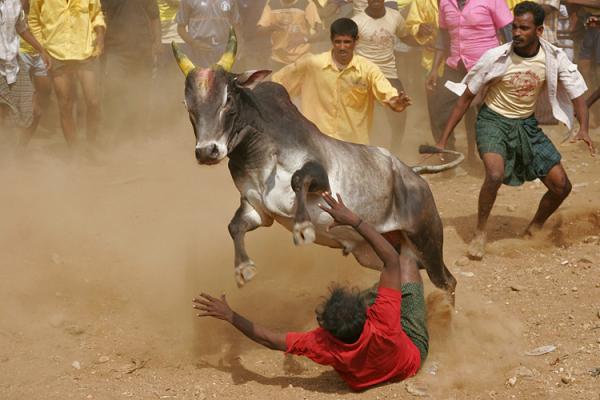 2) Jallikattu should be conducted in the state of Tamil Nadu since its banning will hurt the sentiments of people. So what if four bulls were killed and 11 people lost their lives during the event over four years (as per the reports of the Animal Welfare Board (AWB), Ministry of Environment and Forests, Government of India).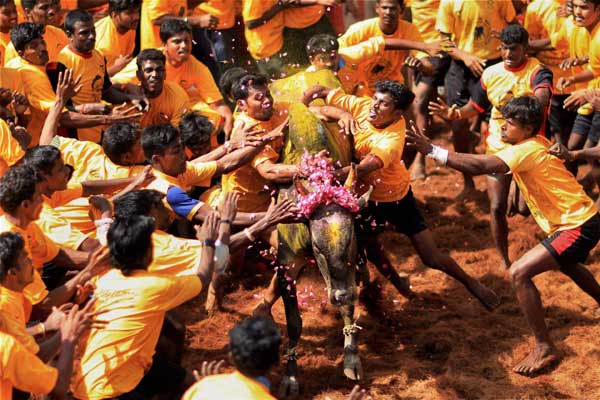 3) Any matter related to religious and cultural values including Jallikattu, should not be interfered with. And don't you dare say that it promotes gambling and betting. Also, it is absolutely untrue that a notorious alliance exists between the government and the organisers.
4) We should celebrate the sport like Indus Valley civilization, known for being one of the most advanced and sophisticated amongst its contemporaries, did. They decided to make a seal depicting the same. Yes, we need inspiration from a practice that was prevalent more than 5,000 years ago.
5) Jallikattu should not be banned because this PETA video is morphed.