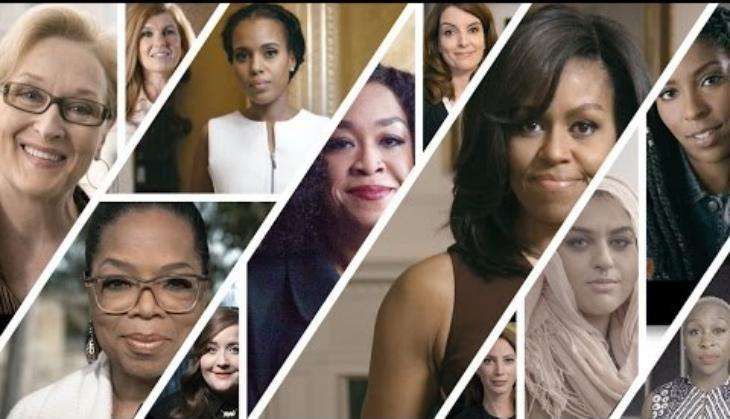 If there is a video you should watch today, then this is the one.
Featuring the powerful voices of Michelle Obama, Oprah Winfrey, Kerry Washington, Tina Fey, Indira Nui, and Meryl Streep and more - the "The United State of Women", aims to tackle issues related to women rights.
The video is a prelude to a 14 June White House summit tackling gender-equality issues under the banner 'Today we'll change tomorrow'.
"We are the United State of Women" - the message is loud and reaffirmed by powerful women entertainers, activists, and business executives featured in the two-minute long clip.
"We stand stronger when we stand together" - and it goes on to talk about -
Equal pay
"When we work, we get paid,
The same as everyone else."
Independence
"We will be the bosses of a company,
of our company... of a whole empire."
Consent
"We are in charge of our own bodies,
Every beautiful part... Every power part.
Every which way we want to use them.
It's our choice when to say 'Yes' or when to say 'No'."
Revolution
"We have ideas,
Game-changing ideas... world-changing ideas.
It is our movement of turning struggle into strength.
Today we will change tomorrow."
As per news reports, the White House says 5,000 registrants have already confirmed their attendance at the event which will address economic empowerment, health and wellness, educational opportunity, violence against women, entrepreneurship and civic engagement.
The summit could be live streamed at theunitedstateofwomen.org.
All hail women power!