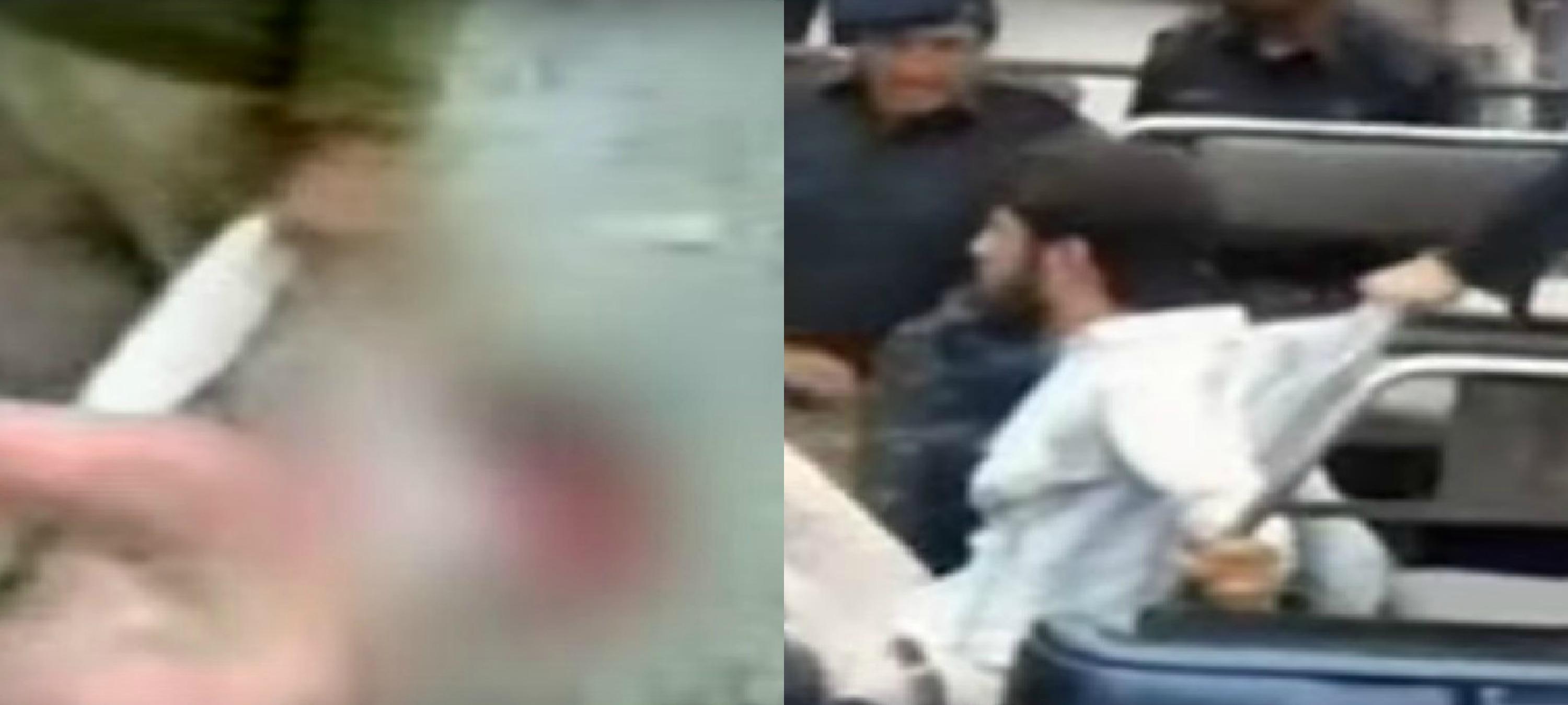 A video of youths protesting and being brutally beaten up by the army in PoK has become a cause of political turbulence in Pakistan. The video, which is exclusively available with CNN-IBN, shows people shouting slogans for azadi (freedom) from Pakistan.
As per the report, the protesters were enraged over the lack of development in the region and demanding jobs and other basic rights.
The protests against the Pakistani establishment were reportedly held in several areas of PoK, including Muzaffarabad, Gilgit and Kotli.
One of the protesters in the video is seen saying, "Azad Kashmir Pakistan ka hissa na tha or na hai" - (Free Kashmir was never a part of Pakistan and will never be).
Protesters also said on camera that the Pakistani establishment had no right to use force on them.
Pakistan's reaction
The video is symbolic of the human rights violations which are on the rise in PoK but rarely reported. However, the video has evidently not gone down well with the neigbouring country. Responding to the video, Pakistan's Foreign Secretary Aizaz Chaudhry said, "It's propaganda. Pakistan has always raised its voice for Kashmiris. The whole world is watching how Pakistani flags are being raised in Kashmir (Indian side). From our side, it will only be political, moral and diplomatic support for them. We will continue to extend it but there is no answer for propaganda."
Speaking to CNN IBN, former Pakistan Defence Minister Chaudhry A Mukhtar called it a 'smaller protest' and demanded that his country be given a chance to explain its position on the Kashmir issue.
A similar picture in India?
India has also been accused of torture and misdemeanours in its own region of Kashmir. Recently, two human rights groups have accused the Indian government of an "institutional cover-up" to avoid punishing dozens of high-ranking military and police officials implicated in killings, disappearances, torture and sexual violence in the disputed Himalayan region.
A report by the International Peoples' Tribunal on Human Rights and Justice in Kashmir and the Association of Parents of Disappeared Persons (APDP) has identified more than 900 individuals whom it blames for a range of human rights abuses carried out by Indian security forces between 1990 and 2014. They include 150 officers of the rank of major or above.