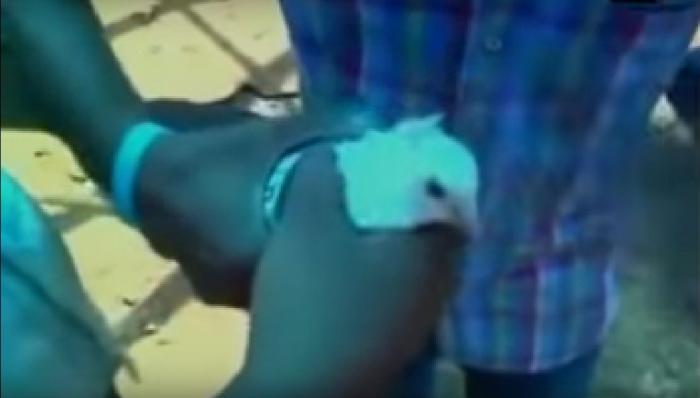 Warning: Bird lovers, please do not watch this!
A video has surfaced in which Congress workers in Kovvuru, Andhra Pradesh, can be seen stuffing live pigeons into a cone which is then tied to a rocket and set alight.
The video was allegedly taken at a function to welcome state Congress Committee president, N Raghuveera Reddy, at Kovvuru in the West Godavari district last week.
While the party workers claim the birds fly away once the firecracker is launched, it is likely that the birds meet a brutal end with the exposure to the excessive heat of the cracker.
The People For Animals NGO has filed a complaint with the police and a FIR has been lodged against the state Congress. A case has been registered under the Prevention of Cruelty to Animals Act. The local Congress unit is yet to comment on the matter.