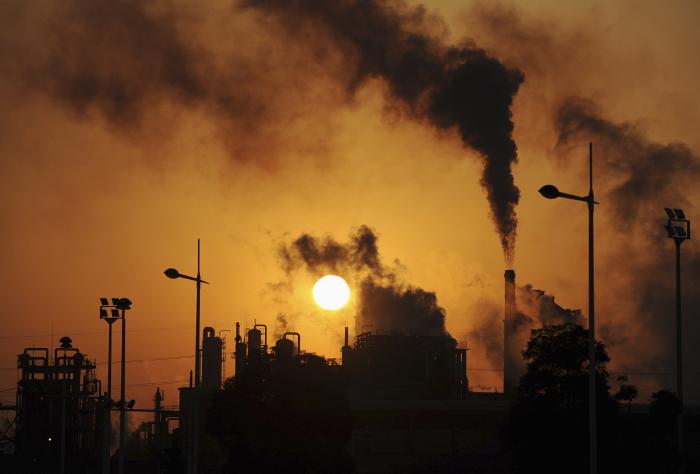 The UN COP 21 conference, starting today, will bring together representatives of 190 nations in an attempt to establish a global agreement on curbing emissions.
As the world gears up for the event, here is a look at the hurdles facing larger agreements on gas emissions.
Financial deadlock
In 2009, the developed nations promised to mobilise an annual sum of $100 billion by 2020 as assistance to developed nations - to limit their greenhouse gas emissions and to counter calamities.
Now, a main group of over 130 developing nations want this figure to be extended beyond 2020. But the United States, the European Union and other developed nations are unwilling.
Developing nations question estimates by the Organisation for Economic Cooperation and Development that claim climate finance reached $62 billion in 2014.
Clarity on long-term goals
In a note released on 19 November, France, who is hosting the conference, said that many countries favour the phrase "global transformation towards low-emission and climate resilient societies" to signal the long-term shift from fossil fuels towards greener energy.
But the commitments are still unclear and a unanimous decision on the same is still awaited.
Seven industrialised nations set a target in June to de-carbonise the world economy by this century. Some developing nations, and many climate activists, want a far tougher target to phase out fossil fuels by 2050.
The proposed contributions of a number of countries - like Russia and the US - have been rated as inadequate by civil society and non-government organisations (NGOs) across the globe.
On the other hand, China and India, who are heavily dependent on coal, are among those reluctant to set clear dates for giving up fossil fuels that they see as being vital to lift millions from poverty.
The complex equation of loss and damage
Developing nations want a long-term mechanism to help them cope with loss and damage from disasters - such as typhoons or the impacts of a creeping rise of sea level rise.
Governments across the world had agreed upon a loss and damage mechanism in 2013. This mechanism is up for review in 2016. France's note said that nations want it included in the Paris deal.
Developed nations like US and EU are also reluctant. These nations have refused to sign up to any text that implies "compensation" or "liability" - fearing it expose them to a mass of claims linked to their greenhouse gas emissions.
Ambition vs commitment
According to the United Nations, global promises to curb greenhouse emissions by 2020 are unsatisfactory. The UN believes these commitments are too weak to limit rising temperatures to an agreed 2 degrees Celsius (3.6 Fahrenheit) above pre-industrial times.
This means that new lines have to be drawn in place. The note by France also says that nations want a first "global stocktaking" in 2018-19 to better gauge the situation. The note said that a weak agreement between the nations would delay any reviews until 2020 or 2025.
The stocktaking will reportedly help the nations form a baseline to build on the commitments. However, a delay in such a process could jeopardise the longer plans.
A blueprint for legal framework
In 2011 it was agreed that the Paris deal would have some form of "legal force". But it was unclear whether this meant a treaty under international law or a loose deal anchored in each nation's domestic laws.
While the developing nations and the European Union prefer a binding treaty, the US and China prefer an accord based on domestic laws and regulations.