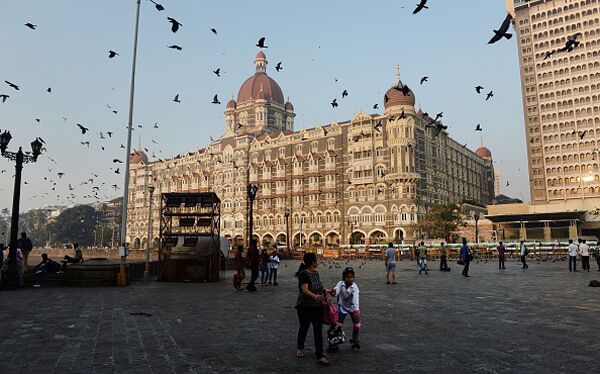 UK newspaper The Independent has decided to rename Mumbai, reports The Telegraph. To readers of The Independent, Mumbai will henceforth be Bombay.
Calcutta-born Amol Rajan, editor of The Independent, said on a BBC radio talkshow on Tuesday that he made the decision because "if you call it what the Hindu nationalists call it, you essentially do their work for them."
Rajan was in a debate with Mumbai born and raised historian Dr Prashant Kidambi of the Leicester University. Kidambi is the author of a book about Mumbai titled The Making of an Indian Metropolis.
On the talk show, Rajan said he did not want to do what the Shiv Sena wanted people to do. In response, Kidambi said that a return to the name Bombay would marginalise non-westernised sections of the city's society.
Rajan said: "Post partition India. has been a kind of uneasy marriage between two very different traditions. One was the tradition of the founding fathers - the amazing people like BR Ambedkar, Vallabhbhai Patel, Nehru, Gandhi - who were open, secular, pluralist, tolerant, and the other was the nasty strain of Indian nationalism which has its expression in the BJP party which the current Prime Minister leads and a movement called Shiv Sena."
He added: "In 1995, Salman Rushdie wrote a book called The Moor's Last Sigh and he had this wonderful line where he said: 'Those who hated India, those who sought to ruin it, would need to ruin Bombay.' And in the same year, Shiv Sena forcibly pushed through the renaming of Bombay against the will of the national government."
Rajan continued: ".I think the whole point of Bombay is of an open cosmopolitan port city - the gateway of India that's open to the world - and if you call it what the Hindu nationalists call it you essentially do their work for them. I would rather side with the tradition of India that is open to the world rather than one which has been closed which is in ascendant right now."
Dr Kidami, on the other hand, argued: ".One has to be very alert to the politics of naming and not flatten out what is quite a complex story."
He added: ".In the case of a city, any attempt to name inevitably means you are trying to impose one kind of definition on it and that is what happened in 1995. .Having said that, in reversing it one is also then sharing the assumptions of those one is trying to oppose in that the act of naming becomes a way of excluding other stories."