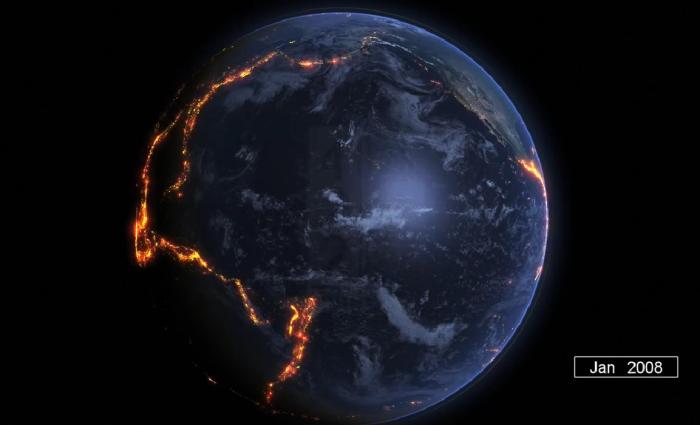 This might not be a pleasant sight on the ground but the video representation of earthquakes which hit Earth from 2000-15 is indeed spell-binding.
Since the onset of this millennium, tens of thousands of earthquakes have shaken Earth. UK-based visual effects company 422 South, however, thought of compiling these events simultaneously in a clip through animation.
The one-minute video shows earthquakes of magnitude four or greater through a series of bright dots. The bigger and brighter the dot, the stronger the quake.
The animation is cumulative (meaning once the dots appear, they remain on the globe), so viewers can see the areas around the world where quake activity is most common, the company says.
In its earlier works, 422 South has created mesmerising videos that trace the popularity of the ALS Ice Bucket Challenge and tracking the migration paths of birds that travel via the Yellow Sea.