Once a flourishing tourist destination, Thailand's Wat Pa Luangta Maha Bua Yannasampanno, or Tiger Temple as it is better known, has turned out to be a nightmare for animal rights groups.
The temple authorities have been in the center of a storm of late, following allegations that the Buddhist monks of the temple were engaging in illegal breeding and trafficking of tigers.
On 30 May, Thailand authorities kickstarted the process to shift 137 tigers from the temple - in the Kanchanaburi province west of Bangkok - to sanctuaries in the country. Officials have moved 52 live tigers from the temple since 30 May. A total of 85 tigers are still within the temple. Evacuation will be completed this week.
In a shocking revelation, Thailand wildlife authorities have now reportedly found 40 tiger cub carcasses in a freezer at the temple.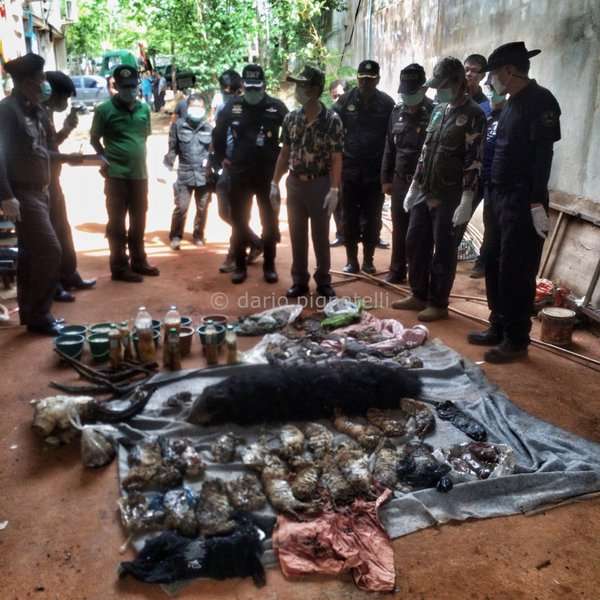 Photo: TWITTER/Dario Pignatelli
Along with the cubs, a dead body of a bear and various animal horns were also stashed in the freezer where the temple reprotedly used to store the food for the tigers.
Wildlife officials were quoted as saying that the temple never registered any of these dead animals and deemed them illegal.
The discovery of dead animals proves that the Wat Pa Luangta Bua Yanasampanno (Tiger Temple) has been engaging in illegal breeding and smuggling activities, Edwin Wiek, head of the Wildlife Friends Foundation of Thailand told the DPA news agency
"Under the CITES [Convention on International Trade in Endangered Species] treaty, no wildlife farm or sanctuary can engage in the breeding of protected species," Wiek said.
On 31 May, the People for the Ethical Treatment of Animals group said the temple was "hell for animals" and called on tourists to stop visiting animal attractions at home and abroad.