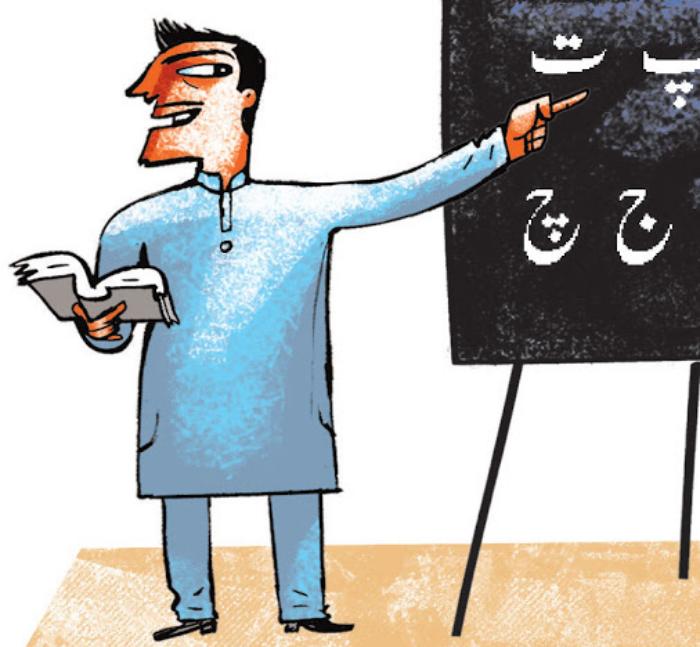 If you are an Urdu teacher and have two 'living' wives, you might not be allowed to teach in Uttar Pradesh. This decision, from the Samajwadi Party, is quite surprising as the party is often targeted for its Muslim sympathising leadership.
The Akhilesh Yadav-led government issued notices for an appointment of 3,500 Urdu teachers, saying all the candidates must reveal their marital status. It further adds, "All those who have two wives, both living, will be considered non-eligible for the post. Also, female candidates who are married to a man who has two wives, both living, will also be considered non-eligible."
The announcement has certainly not gone down well with the community in the state. Although government officials say the caveat is to prevent confusion over who would be paid the widow or widower's pension, the Muslim Personal Law Board says the conditions are a violation of the rights of Muslims.
Clarifying the government's idea behind the decision, Grijesh Chaudhary, Additional Director, Basic education department told, the TOI, "Government orders apply equally to all staff, whether they are teachers of Urdu or another subject. The reason for this is to avoid confusion in the distribution of pension. There are at present 3,500 positions for Urdu teachers that need to be filled. Of these, 101 are in Agra."
However, Maulana Khalid Rasheed Firangi Mahali, Imam of Lucknow's Eidgah and a member of the Muslim Personal Law Board, didn't seem convinced with the reply and reportedly said that the government cannot impose such discriminatory rules in the recruitment of staff.
"There is a provision for four marriages in Islam, even though just about one percent of Muslim men have two wives. Even so, such conditions should not become a part of the job application process," Mahali told the TOI. According to him, the government can divide the pension between the wives, as a solution, or think about the issue further.