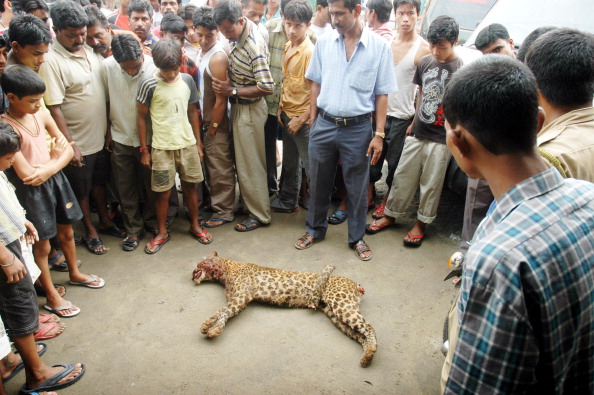 How much does the life of a leopard cost? For some villagers in Uttarakhand, it costs a meager Rs 2000.
According to a Times of India report, a group of poachers arrested in the state's Pauri district have admitted to killing seven of the big cats for a sum of Rs 14,000.
In what is now being called the biggest illegal animal consignment to be seized in Uttarakhand, the Pauri district police have recovered seven leopard skins from four men. The men were reportedly on their way to Kotdwar to pass on the consignment to a middleman. Three more people were arrested later.
The poachers said that they had killed the animals as it was a source of easy money. There is reportedly a huge demand for leopards skin in the international market. The network also ropes in villagers, who are in turn connected to national rackets.
According to news reports, one of the accused killed a leopard by erecting an electric wire around his field. Others reportedly baited the leopards by poisoning cattle and leaving their carcasses out for the big cats to find.
Forest officials have shot down the claims of villagers who say they have been poaching the leopards to avenge the killing of their cattle.