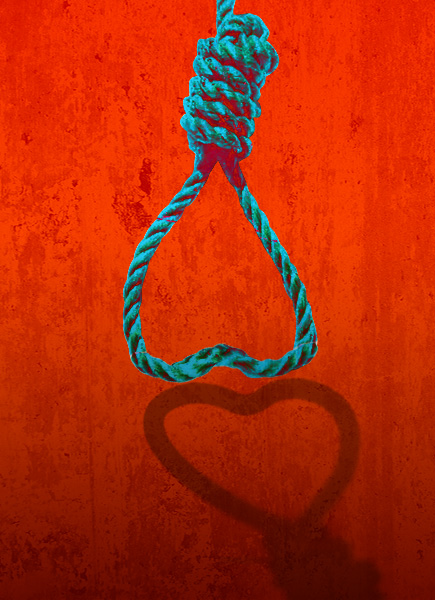 A family of four in Ranchi has been arrested for the murder of a 12-year-old boy because he had a romantic crush on the daughter of the family, reports The Telegraph.
Binay Kumar Mahto, a Class VII student of Sapphire International School, was attacked by the girl's older brother. His mother, a Hindi teacher at the school, helped him get rid of the evidence.
All the four members of the family, including the girl, have been arrested for various roles in the murder.
Binay's battered body had been found in front of the teachers' quarters on 4 February. He was nearly lifeless, and died while being taken to hospital.
Ranchi police dog Mahanta led the police to a flat next to that of the teacher concerned. Then evidence found on a smartphone, used at the teachers' quarters in lieu of a CCTV camera, helped the police make a breakthrough. The girl then confirmed the suspicions of the police after being questioned on Tuesday.
The prime accused in the case is the girl's 16-year-old brother, who apparently invited Binay to a late dinner with his sister, and then bludgeoned him till he was unconscious.
His mother, Nazia Hussain, who had no idea that her son had planned to beat up Binay, then helped him throw the boy off the first-floor balcony.
The girl at the centre of the incident may have helped her mother hide the evidence, while her father, at another school nearby, helped his family clean up by giving directions over the phone.
All this was captured on the smartphone's voice recorder, say the police. "Sounds like quick footsteps, opening of a grille door and mopping and scrubbing were recorded on the phone. There was also a loud thud. A forensic probe later found bloodstains at Nazia's quarters," said the police.
The four members of the family have been charged under Sections 302 (murder), 34 (common intention) and 201 (tampering with evidence) of the IPC. The boy and girl will be prosecuted under the Juvenile Justice Act.
However, Manbahl Mahto, Binay's father, said about the police version of events: "I am not convinced. It is an attempt to defame my dead child. We want a CBI inquiry. Today, MP Ram Tahal Choudhary met us; I have asked him to talk to the chief minister."