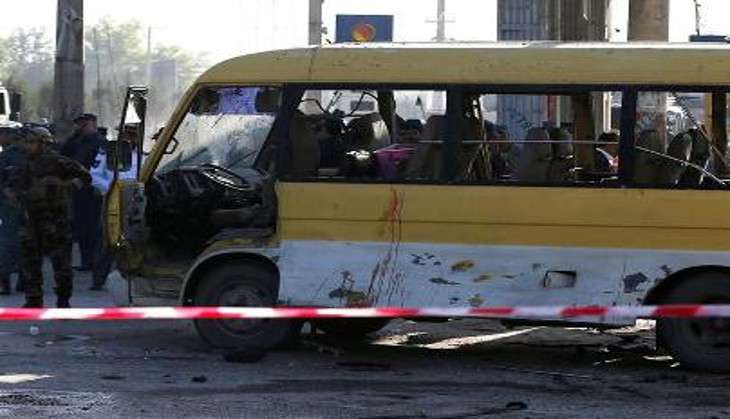 Some 49 students on a school bus in Darbhanga, Bihar, were traumatised after a man forcefully took control of the bus and rammed it into a house on Thursday morning after being splashed with mud by the bus as it overtook him on his motorcycle.
The man followed the bus, overtook it and forced the driver to stop. He then beat up the driver and took the wheel, driving for about five minutes before losing control and ramming a house. No one was injured though both the bus and the house were damaged, reports The Telegraph.
The enraged man was Bhaskar Jha, a teacher in a private school. The incident took place at 7.30 am as the school bus was on its way to Darbhanga Public School.
After the accident, locals beat up Jha and evacuated the children. They then called the police.
Darbhanga senior superintendent of police Satyaveer Singh said: "We have booked Jha for reckless driving and not hijacking the bus because this didn't appear to be his motive. His act was guided by his anger and not to kidnap the children as being claimed by some locals."
Jha has no criminal record but is known locally to be short-tempered.
School principal Lal Mohan Jha thanked the locals for rescuing the children and handing over Jha to the police.
The children were traumatised by the events of the morning. Class VIII student Rajesh Shrivastava said: "This bus ride will haunt me for the rest of the life. The man was really angry and we didn't know what to do."