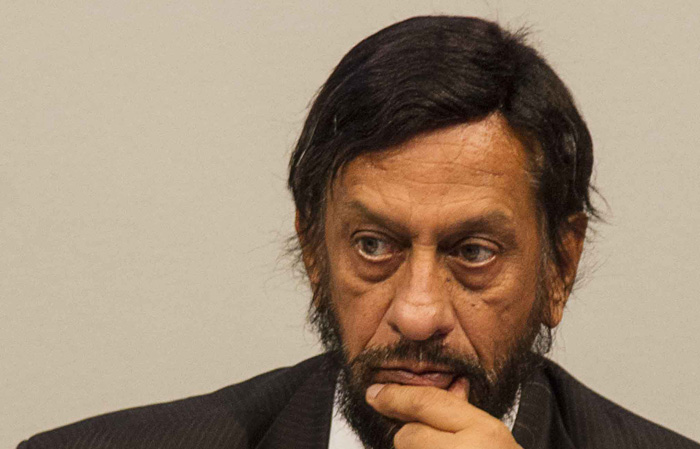 Despite calls from the public for the resignation of RK Pachauri, former director-general of The Energy and Resources Institute (TERI), who has been accused of sexual harassment, the institute has kept him on in a specially-created senior position of vice chairman, even though a new director general, Ajay Mathur, has been appointed, reports The Indian Express.
On Monday, in an internal email to its employees, TERI said: "This is to inform that Dr Ajay Mathur has joined as director general of TERI from today. The Governing Council of TERI has appointed Dr R K Pachauri as the Executive Vice Chairman with immediate effect."
Pachauri had apparently asked TERI's governing council to make him vice chairman of the institute with executive powers over administration, finance and human resources.
Ajay Mathur comes from the Bureau of Energy Efficiency and had been appointed to the post last July.
Meanwhile, The Economic Times reports that at the Delhi High Court last week, the government in its response to the claim made by the woman who has filed the sexual harassment case against Pachauri that various departments of the central government had been funding the institute for several years, said that it cannot monitor the activities of TERI because it is a private entity.
The woman complainant had said that the Ministry of Environment, Forest and Climate Change, the Ministry of External Affairs, and the Bureau of Energy Efficiency had been providing TERI with funds.
The government said that "it is a matter of record that TERI is only been granted certa in project-based financings, many of which have been granted in an open tender form".
A major portion of TERI's funding comes from private concerns, the government added, thus "clearly establishing that neither the government is funding the overall running of TERI, nor can the government be involved in the decision-making of the organisation, the same being a private entity."