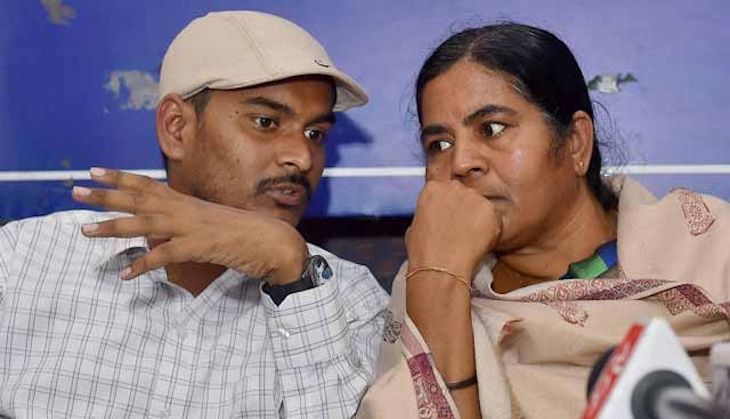 The family of Dalit scholar Rohith Vemula who committed suicide at Hyderabad University in January over caste discrimination will convert to Buddhism on 14 April, the 125th birth anniversary of Dr BR Ambedkar, proud Dalit and father of the Indian Constitution.
Prakash Ambedkar, grandson of BR Ambedkar, will perform the initiation ceremony for Vemula's brother Raja and mother Radhika in Mumbai today.
"I have no ill feeling toward Hindus but my conscience doesn't allow me to continue in this religion. It is because of the Hindu caste system that my brother was harassed, humiliated and forced to take his own life," said Raja.
He added: "Millions of Dalits have suffered, just like my brother did, for thousands of years because of the Hindu caste system."
In 1951, Dr BR Ambedkar had led millions of his followers into Buddhism, when he famously said: "I was born a Hindu but will not die one." Ambedkar asked Dalits across the country to choose Buddhism because of its inclusive nature and lack of discriminatory structures, according to the Hindustan Times.
Raja said that Rohith's last rites were conducted according to Buddhist traditions. "Although he did not formally convert, my brother was a Buddhist at heart," he said.
Rohith had explained to his mother that he had been inspired by Ambedkar. "He kept repeating this is the only religion where everybody is treated equal," said Raja. "He also said conversion to Buddhism was the way out of the caste system as shown by Babasaheb Ambedkar."
Radhika Vemula said she decided to convert as an example for Dalit people.