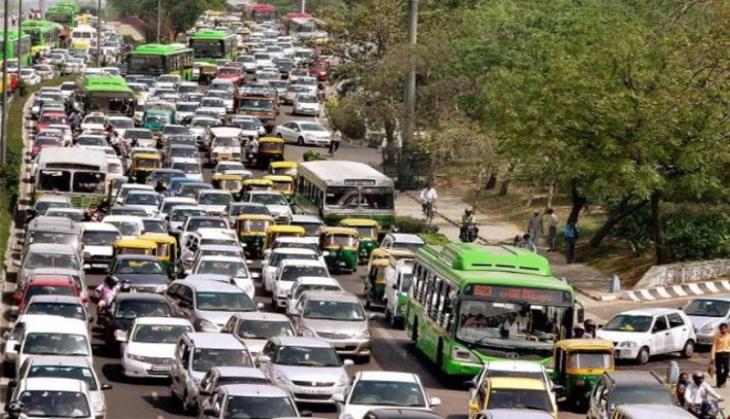 The national capital has reported the maximum number of deaths due to road accidents in the current year, despite measures adopted by the government and courts. As per the latest government data, the notorious roads and carelessness of drivers has claimed the lives of 17 people in an hour, making it to nearly 400 casualties in a day in 2015.
While releasing the report on 9 June, Union Road Transport minister Nitin Gadkari said, "Our two years of dedicated work has resulted in not much change... but I cannot allow this. My heart fills with immense pain. This magnitude was not killed in wars, epidemics and militancy. Human sacrifices cannot be allowed. We have taken a slew of steps in the last two years to minimise this, including the launch of Pradhan Mantri Sadak Suraksha Yojana."
There has also been a large leap in the total number of reported accidents and casualties in the last two years. As per the latest report published by the ministry's transport research wing, 489,000 accidents were reported in 2014 , whereas the figure reached 501,423 in 2015. On the other hand, the total number casualties shot up from 139,000 in 2014 to 146,000 in 2015, of which nearly 54.1% was the youth.
The government report also stated that though drivers could be held responsible for nearly 71% of the accidents in the country, another major reason is the sudden rise in the sale of vehicles. The latter accounts for nearly 72.6% deaths.
"It's not only drivers' fault that causes accidents. Faulty road engineering has an equal role to play. To cut cost, flyovers, underpasses were dropped from highways. But we are putting a stop to all this. We are saying whatever needs to be done to make highways safe will be done," added Gadkari. He also assured that 1% of the project cost of all highway projects will be earmarked for road safety measures.
-Text by Pushpita Dey
Meanwhile, the ministry told the Hindustan Times, "Though a lot of initiatives have been taken in the last two years, a lot more needs to be done, especially since India is a signatory to the Brasilia Declaration and is committed to reducing the number of road accidents and fatalities by 50% by 2020."