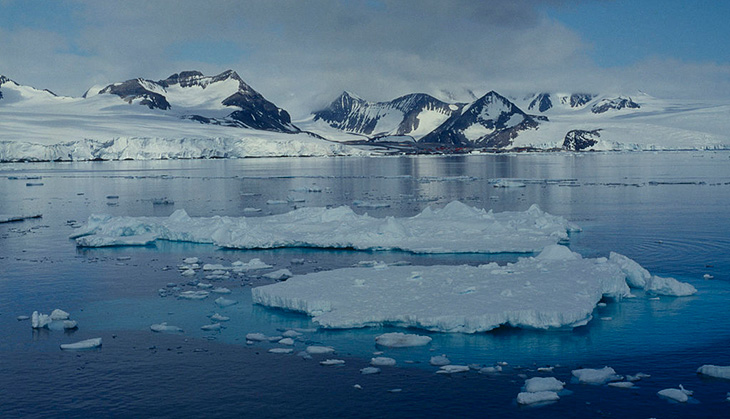 Arctic regions of North America are getting greener due to climate change. A new NASA study has revealed that almost a third of the land cover in the region now looks like landscapes found in warmer ecosystems.
With 87,000 images taken from Landsat satellites, converted into data that reflects the amount of healthy vegetation on the ground, the researchers found that western Alaska, Quebec and other regions became greener between 1984 and 2012.
Landsat is a programme that provides the longest continuous space-based record of Earth's land vegetation in existence.
"It shows the climate impact on vegetation in the high latitudes," said Jeffrey Masek, scientist at Nasa's Goddard Space Flight Centre in the US.
Temperatures are warming faster in the Arctic than elsewhere, which has led to longer seasons for plants to grow in and changes to the soils.
Scientists have observed grassy tundras changing to shrublands, and shrubs growing bigger and denser - changes that could have impacts on regional water, energy and carbon cycles.
With Landsat 5 and Landsat 7 data, researchers found that there was extensive greening in the tundra of western Alaska, the northern coast of Canada, and the tundra of Quebec and Labrador. While northern forests greened in Canada, they tended to decline in Alaska.
Overall, the scientists found that 29.4% of the region greened up, especially in shrublands and sparsely vegetated areas, while 2.9% showed vegetation decline.
Landsat, like other satellite missions, can use the amount of visible and near-infrared light reflected by the green, leafy vegetation of grasses, shrubs and trees to characterise the vegetation. Then, with computer programmes that track each individual pixel of data over time, researchers can see if an area is greening - if more vegetation is growing, or if individual plants are getting larger and leafier. If the vegetation becomes sparser, the scientists would classify that area as browning.
With finer-resolution and better calibrated data from Landsat, the researchers were able to mask out areas that burned, or are covered in water, to focus on vegetation changes. "The resolution with Landsat is drastically improved, it lets you look at the local effects of things like topography, such as in areas where you might have small woodlands or open areas," Masek said.
The study was published in the journal, Remote Sensing of Environment.
--With agency inputs