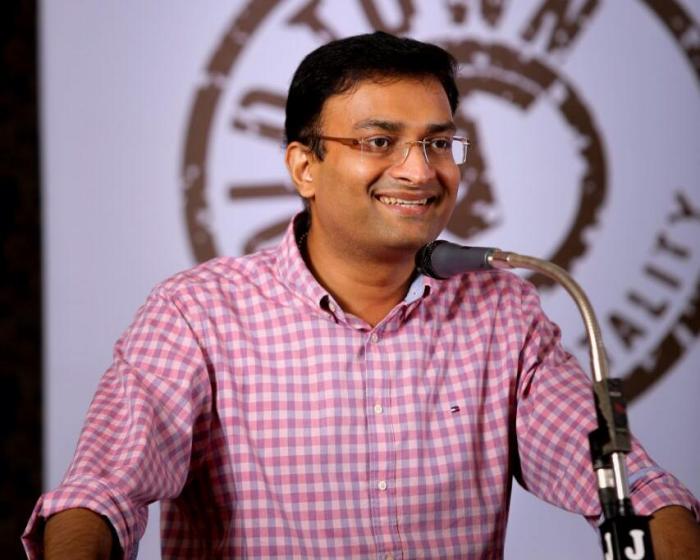 A District Collector in Kozhikode has put forward a rather unique proposal for the people in his district. He has offered a free plate of Malabar biryani to every individual who pitches in to clean a 14-acre pond in Koyilandy.
IAS officer Prashant Nair posted the offer on Facebook, and got a volley of responses from eager environment warriors, who didn't seem to mind the biryani bit of the deal
His innovative efforts have won him applause from around the country. However, the IAS officer is no stranger to unconventional initiatives. Nair is something of a cult figure in Kozhikode, with over 1,68,432 Likes on his official Facebook page - Collector, Kozhikode - that he manages.
Nair could give most of the country's politicians a run for their money with the absolute panache with which he uses his social media fame. From addressing his male followers as 'bro' to appreciating and sharing social initiatives, Nair sure is one tech-savvy civil servant.
The campaign to clean up the 14-acre Pisharikavu Koyilandi pond, which was overrun with algae and slush, is one of the many initiatives under Nair's brainchild, the Compassionate Kozhikode campaign.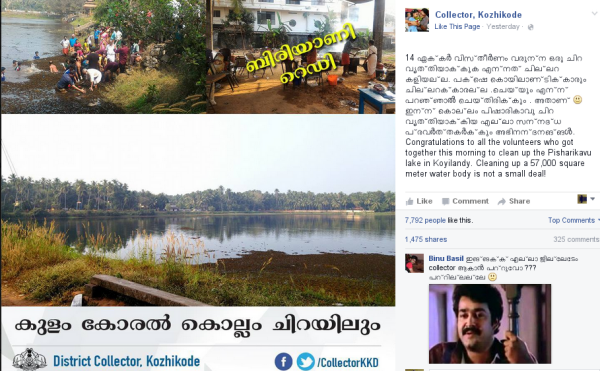 Here's a look at some of his earlier initiatives.
1) Operation Sulaimani
Named after Kerala's traditional cardamom-flavoured black tea, the 2015-campaign is an attempt at fighting hunger. Nair offers Sulaimani Coupons to those who cannot afford to buy food. These coupons are handed out at various places in the city and can be exchanged for a meal at over 25 hotels that have registered for the initiative.
The money is then reimbursed by one of the many organisations that have signed up for the project.
Nair told the Times of India:
"Operation Sulaimani is modelled on a system existing in western countries such as Coffee-on-Wall and Food-on-the-Wall, where you pay for an extra meal or coffee".
2) Campaign to improve the facilities at Kuthiravattom
Nair's also spearheaded a campaign to improve the facilities at Kerala's Kuthiravattom mental health care facility. He used Facebook to call for donations to improve the living conditions of the 600-patient strong facility. Donors responded generously, sending utility items and wheelchairs to help the inmates.
3) Hey Auto
Nair has also launched an app that ensures access to a ride at any time. According to his website, over 100 autos have signed up for the proposal.
4) Project 4N
Nair is also pushing for Project 4N - a platform that will allow users to identify roads that need work and then notify authorities - in a bid to curb the menace of potholes that plague Kozhikode.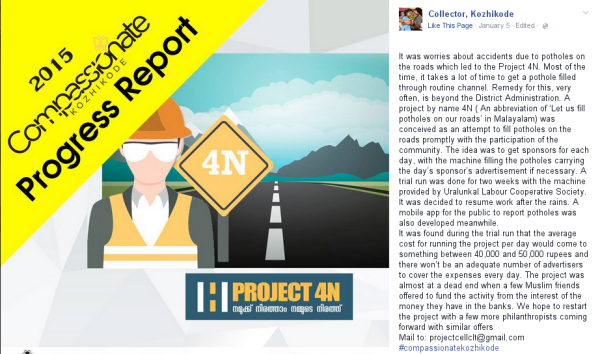 4) Trimoorthi Photo Contest
Nair used his Facebook page to urge users to click and post photographs of people urinating in public - in order to shame the perpetrators and to spread awareness about the menace.
Compassionate Kozhikode - launched in 2015 - includes a number of proposed initiatives, including YoApoopa and Legends of Kozhikode.

Prasanth Nair belongs to the Kerala Cadre of Indian Administrative Service of 2007 Batch. He completed his BA LLB in 2005 from the Government Law College in Thiruvananthapuram. While his initiatives like Project 4N and YoApoopa are yet to take off in a big way, he seems to have won a lot of fans with his hands-on attitude to bringing about societal change. Did we mention he has an app too?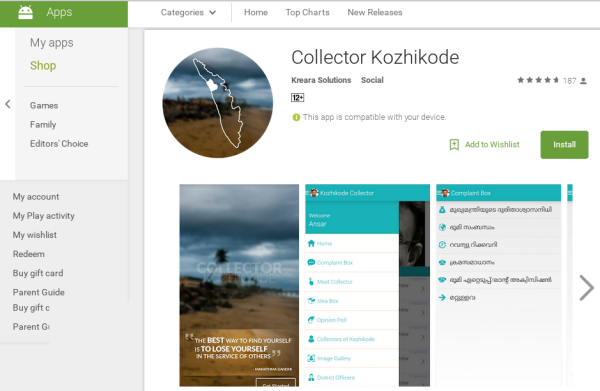 Watch his TED talk on Compassionate Kozhikode here:
Is it any wonder why the 36-year-old 'Bro' IAS officer is a youth icon of sorts for the south of the country?