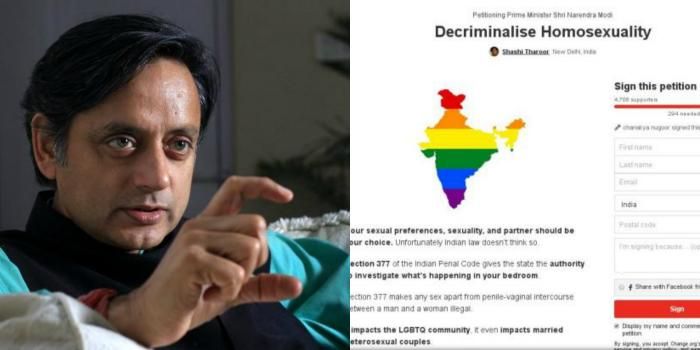 The Lok Sabha voted out Congress MP Shashi Tharoor's private member bill to decriminalise homosexuality, last week. The bill sought an amendment to the IPC by seeking to "substitute a new section for section 377 of the IPC".
However, Tharoor, who has been a religious supporter of the cause, has circulated a petition with regard to the same, via Change.org.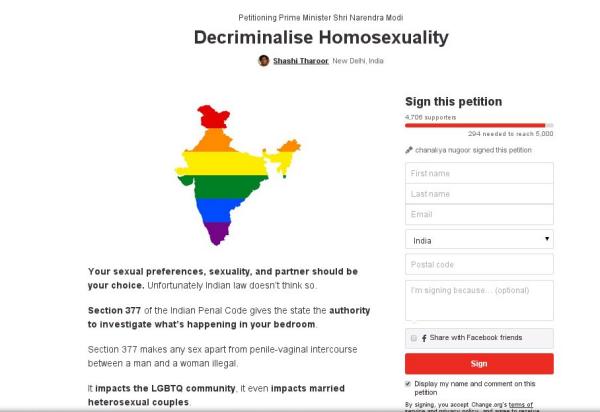 The petition, directed to Prime Minister Narendra Modi, was launched on 23 December. It makes several statements against Article 377 of IPC.
Tharoor tweeted the petition's link, requesting people to sign it after the Parliament refused to discuss his proposed Bill.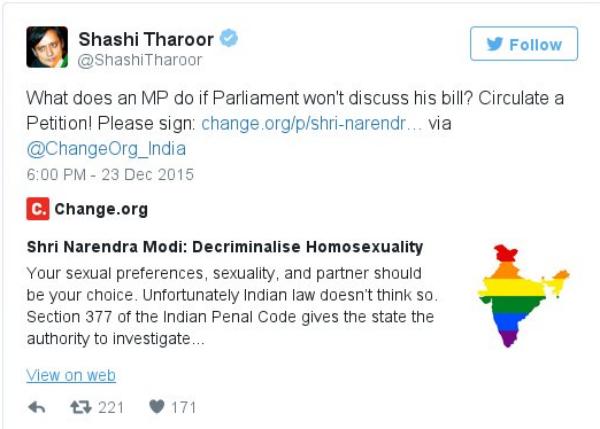 "Your sexual preferences, sexuality, and partner should be your choice. Unfortunately Indian law doesn't think so. Section 377 of the Indian Penal Code gives the state the authority to investigate what's happening in your bedroom," is how the petition begins.
"Section 377 should be amended so that all consensual sex between consenting adults irrespective of gender and sexuality is legal. But it should not legitimise forced sex, pedophilia or pederasty," it reads.
It further says that "the Section 377 is a law that can be used to oppress and harass" and that "Section 377 is an outdated bill based on Victorian morals".
It asks people to sign the petition to "show the Prime Minister that Indians want Section 377 to be amended".
After the initial setback, Tharoor said he will "move the Bill again when the session is convened next to ensure individual privacy is possible". The bulk of the votes opposing "even the introduction of the Bill" came from the BJP, claimed Tharoor, although he also noted that there were "some members" of the ruling party who "seemed to have" voted to allow him to introduce it.

You can sign the petition here.