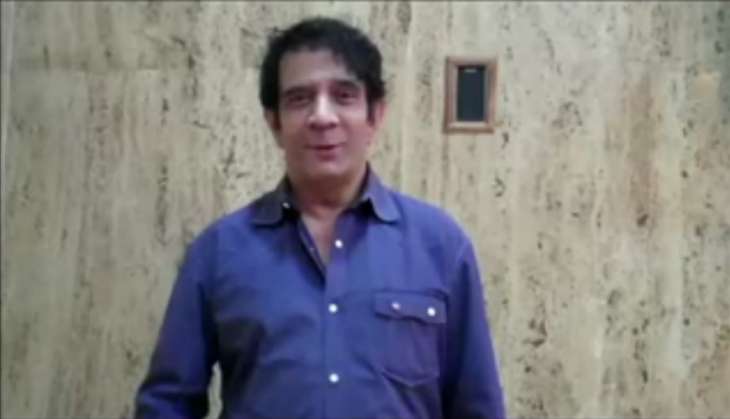 India is home to 10 million of the world's estimated 247 million drug abusers, according to data from UN. The extent of the rot was projected on the silver screen in Udta Punjab, which was also locked in a bitter war with the censor board over its content.
On the occasion of the International Day against Drug Abuse and Illicit Trafficking, Catch spoke to Dr Yusuf Merchant, a psychiatrist by training who has been actively involved in researching the use and abuse of drugs for the last 33 years. Dr Merchant is the president of Drug Abuse Information Rehabilitation & Research Centre (DAIRRC) - which is headquarted in Mumbai.
He spoke to Catch about the psyche of a drug addict, the rising numbers of addicts around the world and also shared his thoughts on the recent Udta Punjab row. Take a look:
What is it that makes a person depend on drugs to the point that he/she becomes an addict?
Basically anybody who is not comfortable in his reality and is exposed to drugs escapes from it and starts seeing drugs as a solution. The problems could be anything ranging from stressful academics, bad jobs, family issues, etc.
So the people who are satisfied with their lives are not at a risk of addiction?
The opposite of addiction is not sobriety. It is connection. Everybody who consumes alcohol does not become an alcoholic. Those who use alcohol as a solution are the ones who get messed up. So problems like low self-esteem, low boredom threshold, low stress threshold are the reasons which make the situation worse. All over the world, the moral fabric is being eroded, which is the largest contributor to drugs. There is lack of genuine human communication. Children are using more of internet to communicate even if they sit in the same room.
What is the relationship between the age at which one is exposed to drugs and the severity of the addiction?
Drug users come from all age groups but one common characteristic is that they start young. Before, the age when users started was 18-21 years. Today it has come down to 13-18 years. The age has dropped down considerably. According to UN, 10 million out of 247 million drug abusers across the world are in India.
Are changing lifestyles and stressful student lives to blame?
It is one of the reason. When both your parents are working and after classes when there is nothing better to do, students usually get turned to such things. But the main issue is lack of connection. Parents are connected to the children, but children are not connected to their parents.
How effective are the existing techniques of drug rehabilitation?
Stopping drugs is not difficult, Staying away from drugs is. Most of the rehabs just decouple the user from the drugs, but it is temporary. We need to target the root causes of the addiction. Rehab is a final solution if they provide a holistic treatment. It should address the primary issues of the users. Drugs are not primary issues.
Is there a stigma that keeps addicts from seeking help?
Yes definitely. Most people see addiction as a crime. That is actually compounding the problem. There will be a brother and a sister who are both addicted, but the brother will be sent to rehab and sister will be kept at home. There is more discrimination against women.
Information is also a problem. There is lack of genuine information. There are so many websites saying that drugs are good. They encourage drug abuse. The kids are affected by this data. They think their parents are crazy to warn them against drugs.
A 2013 Indian government report claims that there was a 455% increase in drug seizures in the 2011-2013 period. What would you blame for such a large quantity of drugs finding their way into the country?
In the 80s, India was a transit country. We have a good law the Narcotics Drugs and Psychotropic Substances (NDPS) act. The problem is execution. The people with smaller quantities who get caught will get convicted, but the guys with bigger quantities go free. If there are 10 million drug abusers in India, then there are 10 million people who sell them. We need to target them. I also think supply reduction is useless unless there is drug demand reduction. So the market is one problem but then there are also people who encourage drug abuse.
Are there any infrastructural inadequacies that affect the rehabilitation of drug addicts?
As far as treatment is concerned, India is better. In America, rehabilitation is dictated by insurance companies. The insurance companies will pay only for 28 days. In India that is not the case.
How can society collectively tackle this problem?
I would say that there is a need to reach out to children. People who are already on drugs are not going to listen to what you say. We have catch them young. Expose them to the problems that drugs can cause when they are not exposed to drugs themselves. Also parents should spend more time with the kids. According to a recent research done by DAIRRC, in 85% cases of drug abuse there was an absence of parental supervision.
What is your take on the recent controversy over Udta Punjab?
According to me Udta Punjab was a great movie! What they have shown in the movie is the real situation in Punjab and many other parts of the country. Rather than clamping down on the film, the government should go behind the people who are causing this menace in Punjab.