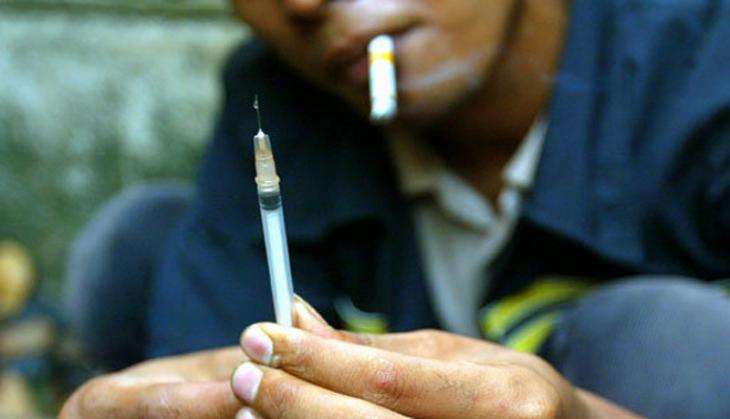 Drug abuse is the one of the darkest realities of the world. Countries, both developed and emerging, are united in their struggle to combat this far-reaching poison.
According to the United Nations' World Drug Report 2016, around 5% of the adult population - nearly 250 million people between the ages of 15 and 64 - used at least one drug in 2014 - resulting in 207,000 drugs-related deaths.
National Crime Record Bureau data reveals that at least 25,426 people committed suicide due to drug and addiction-related problems within a span of 10 years (2004-2013) across India.
A more haunting reality of drug use is its influence on behavioural patterns - which has resulted in a rise of cases of violence on women and children as well as the transmission of STDs.
The alarming extent of the drug rot across India
Punjab, Mizoram and Manipur top the list of the Indian states that are most vulnerable to drug abuse.
While Mizoram tops the list in terms of drugs being seized, the maximum cases of drug abuse come from Punjab. In fact, the state accounted for almost half of all cases registered in 2013 in India under the Narcotic Drugs and Psychotropic Substances Act (NDPS).
According to data from the government of India, the maximum cases of drug trafficking were registered in Mumbai, followed by Delhi, Kanpur (Uttar Pradesh), Amritsar and Kota (Rajasthan).
The entry of drugs into the Indian market is another cause of grave concern. During the period between 2011 and 2014, around 100 million kilogram of drugs were seized across India.
The Balkans and the northern routes are reportedly the main heroin trafficking corridors linking Afghanistan to the huge markets of the Russia and western Europe.
In India, the distribution links have been established in Punjab, Delhi, Uttar Pradesh, Rajasthan and Odisha.
Is the government to blame?
Activists have lamented the lack of stringent laws to curb the drug menace in India. The situation is further worsened by the state governments, who have, time and again, refused to acknowledge the extent of the drug problem.
The status of the Integrated Rehabilitation Centre for Addicts (IRCA) has also been criticised as the government has only 401 functional rehabilitation centres - for an estimated 3.4 million drug abuse victims. That is an average of 8,478 victims per IRCA.
There have been allegations that the drug abuse victims are kept in inhuman conditions and thrashed during the course of rehabilitation. However the government officials have reportedly denied such claims.

-Text by Pushpita Dey