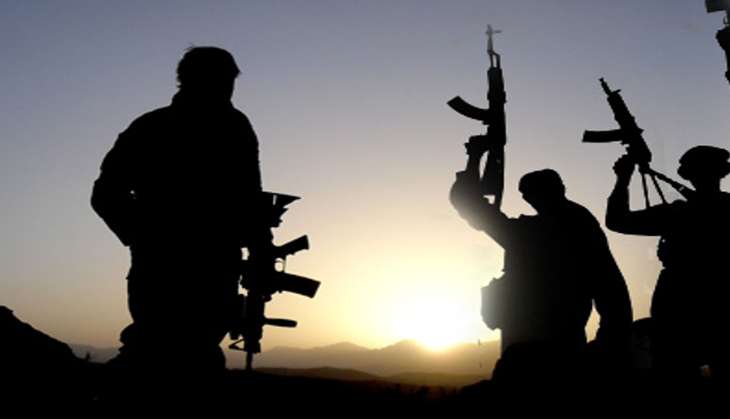 Terror group Islamic State appears to have more of a hold over middle-class educated youth in India than on the poorer, more marginalised sections of society, reveals an analysis of the 152 Indians arrested, detained and counselled for links with the ISIS since 2014.
About 70 per cent of the ISIS sympathisers in India are from the middle and upper middle classes, 50 per cent have graduate degrees, 23 per cent have post-graduate degrees or are in the process of completing them, and only 25 per cent have religious degrees, according to the Hindustan Times. The analysis showed that these 152 people were more interested in ISIS's idea of global jihad than local problems of marginalisation.
The analysis of 645 people interrogated for terrorism links between 2000 and 2014, before ISIS became prominent, showed however that 90 per cent did not complete school and had turned to terrorism mainly because of a feeling of victimhood.
However, the change in the kind of religious radicalisation among young people does not seem to worry the government.
"I am not alarmed by a small misguided educated section of youth joining them [ISIS]," said Union home minister Rajnath Singh. "Like IS does propaganda by twisting the religion, I have asked my officers to take the help of Muslim clerics to build (a) counter narrative."
Data shows that over the last two years, every time there was a major event with religious undertones in India, there was a spike in traffic to jihadist sites, say the National Technical Research Organisation and Intelligence Bureau.
For instance, when Yakub Memon, the 1993 Bombay blasts convict, was hanged last year, traffic from India to jihadist sites peaked between 23 and 29 July.
And in April this year, when the National Investigation Agency reduced the charges against those accused of Hindu terror in the Malegaon blasts, traffic from India to jihadist sites shot up.
According to clinical psychologist Rajat Mitra, educated youngsters are drawn toward the idea of global jihad out of guilt. "Most of them are second generation from well to do families who enjoyed the best of liberal societies and (are) feeling guilty about enjoying it as their community suffers elsewhere," he said. "This guilt coerces them to look for a purer form of identity and (they) get trapped by radical propaganda."
Former Union home secretary GK Pillai said that since modern-day terrorism uses the internet more and more, it is natural that it will radicalise more educated youngsters.
"So we will also increasingly face this challenge of more upward mobile individuals getting attracted to radical ideology," he says.