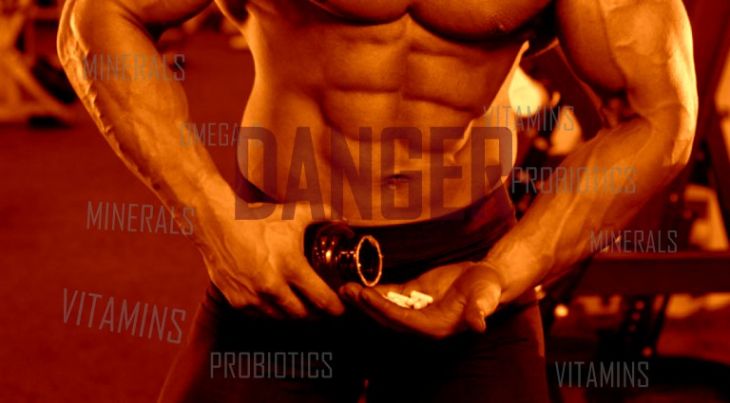 There's bad news ahead for 78% of the country's adolescents living in urban cities. This segment is a regular consumer of dietary supplements for reasons ranging from enhancing immunity to losing weight and increasing energy levels.
However, according to a study titled, 'Indian nutraceuticals, herbals and functional foods industry: Emerging on global map,' conducted by the Associated Chambers of Commerce and Industry of India (ASSOCHAM) with business consulting firm RNCOS, 60-70% of all dietary supplements sold across the country are counterfeit, unregistered and unapproved by the apex regulatory body, the Food Safety and Standards Authority of India (FSSAI).
Fake products and false claims
Dietary supplements are primarily produced by pharmaceutical companies and are often prescribed by physicians, gym instructors and nutritionists across urban India. Most trainers agree that such counterfeit products are unavoidable.
According to Vikas Kumar, a trainer in a Delhi-based gym,"Trainers and nutritionists hired by various gyms and fitness centres across the city are paid to recommend certain products by representatives of various companies. It's exactly how pharmaceutical representatives recommend drugs to doctors. Fake products with false claims are sold via trainers and nutritionists."
Vikas states that customers are usually unaware of the side-effects of the supplements prescribed by the trainers. Many of them blindly follow the instructor. "Many people buy these supplements online with the belief that they are genuine. Online retailers, more often than not, sell fake products," he adds.
What can be done?
The ASSOCHAM study suggested, "Small committees should be built at block levels to check the prevalence of counterfeit products in the market and immediately discard them as they malign the industry."
Nutritionists, though, state that products that are approved by the apex regulator cannot be counterfeit, with respect to their nutritional content but can make false health benefit claims.
"No dietary supplement can fake the nutritional content. The nutritional and vitamin content has to be accurate. With respect to health claims,products can be deceiving, and accurate regulatory mechanisms should be put in place to counter them," says Dr R Hemalatha, a scientist with the National Institute of Nutrition.
The ASSOCHAM report also states that many unregistered supplements are also sold and these could have severe side affects or long term effects if consumed regularly.
"If a product has regulatory approval from the FSSAI, then it is checked for its contents from time to time. In such cases there cannot be a possibility of deceiving the customer. However, what the product claims with respect to health benefits could be misleading," says Dr B Sesikeran, former director of the National Institute of Nutrition, and a member of the Nutrition Society of India.
Dietary supplements are sold by retailers online or directly in pharmacies as tablets, capsules, soft gels, gel caps, liquids and powders, without any prescriptions. Additionally, many trainers fail to recommend the right dosage, which can lead to severe side effects for the consumers.