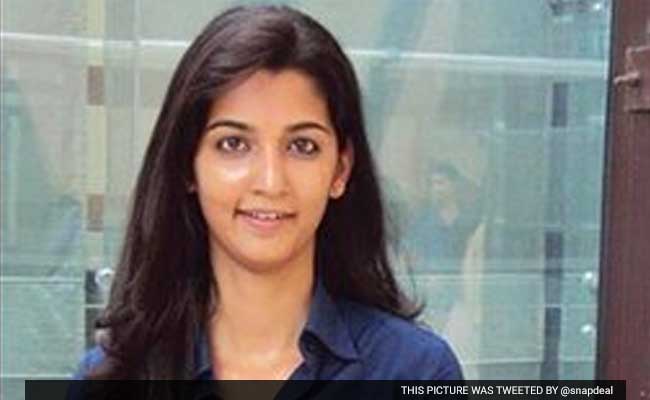 Devendra Kumar, the man behind the abduction of Snapdeal employee Dipti Sarna on 10 February, has been described by the Ghaziabad police as a psychopath, reports the Hindustan Times.
He had planned to abduct her so that he could take her to Kathmandu and marry her, say the police, and he had been stalking her for more than a year.
Kumar, 30, a resident of Sonepat in Haryana, was arrested along with four accomplices on Monday after the police reconstructed the crime with Sarna's help. He has a criminal background, with at least 30 cases of murder and abduction against him among other charges, and a reward for his capture of Rs 300,000.
"The prime accused was just like a psycho and lived in a virtual reality. The criminals are hardcore. We are verifying whether the men are auto drivers or not," said Dharmendra Singh, the Ghaziabad senior superintendent of police.
Kumar told the police: "I came to Khoda in Ghaziabad three months ago in order to track Dipti's movements. I do not know her name but was obsessed with her . the way she dressed, her height and the way she carried herself. I used to look at her and follow her.
He added: "I was fed up with this criminal life and frequent trips to jail. I wanted to settle down and when I saw her I decided that I will marry her."
Sarna was abducted from a shared autorickshaw on Wednesday, while returning from work. She returned home unharmed on Friday, saying her kidnappers had treated her well and put her on a Delhi-bound train.
Police said that Kumar took "good care" of Sarna. He told her that his accomplices were hardcore criminals and he would be her "saviour."
In his statement, Kumar said: "I told her that I am setting her free at my risk and would tackle the other men. I also asked her whether she was leaving me as a friend or like an enemy. Thereafter, I made her board a train and told her that I will come back to return her bag and mobile. I tried all tactics to win her heart. I gave her proper food and woollens and never tried to even touch her once."