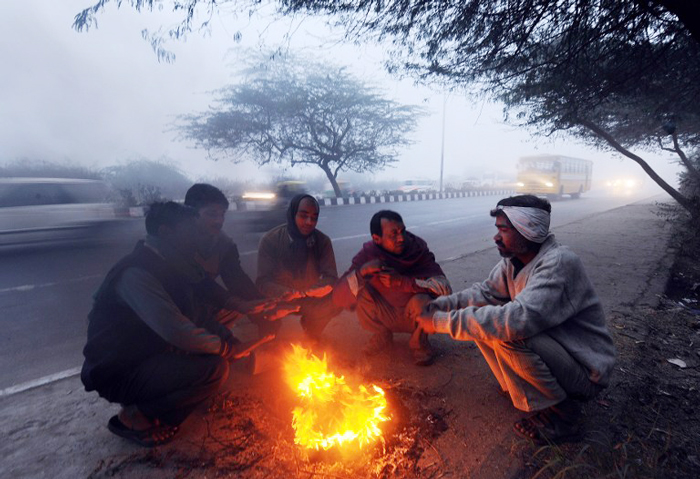 Most parts of India did not shiver this winter. According to the India Meteorological Department (IMD), December 2015 has been the hottest December since 1905 - despite several parts of the country experiencing cold wave conditions
Going by IMD records, the period from September to December last year was the warmest in the last 114 years. The month saw fewer cold wave and fog spells
While speaking to the Times of India, head of National Climate Centre, D Sivananda Pai, said that the mean temperature in December was above normal by 1.2 degrees Celsius - the highest ever recorded rise for this month.
The country reportedly experienced the second hottest December in 2008 which was succeeded by the Christmas months of 2009 and 2012. This suggests that we have witnessed four hot Decembers in the last decade alone.
The cause
The rise in mercury is being attributed to the El-Nino phenomenon. According to the experts, it is known to cause year-to-year temperature variation with above-normal temperatures.
But the monthly variation is also being attributed to the combined effect of increasing global warming and urbanisation
In September 2015, the temperature rose by 1 degree. In October, it was up by 1.22 degrees - the highest-ever rise in temperatures for both months.
India witnessed some strange weather phenomenon in 2015 - which has been declared the hottest ever. The rising temperatures may negatively affect the country's wheat production.