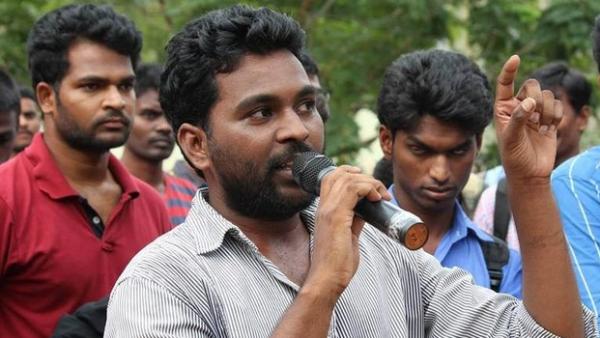 Ten Hyderabad University teachers who come from Scheduled Castes and Scheduled Tribes have resigned from administrative posts over show their solidarity with the students who are protesting the suicide of Dalit student Rohit Vemula.
"We express our solidarity with students who are protesting against the death of Rohith Vemula and demand the immediate revocation of suspension and removal of police cases filed against our students," said the University of Hyderabad SC/ST Teachers and Officers Forum in a statement.
The Forum also objected to Union HRD Minister Smriti Irani's statement at a press conference in Delhi that a senior Dalit teacher had been part of the executive council sub-committee that decided to suspend the students, saying that she misled the nation. "In response to the honourable minister's fabricated statements, we the Dalit faculty and officers will lay down our administrative positions," said one of the teachers.
The Forum demands that the four Dalit students who had been suspended return to their studies, jobs and compensation for Vemula's family, and better ways for the university to deal with Dalit issues.
"Such a baseless and misleading statement coming from the honourable minister of HRD amounts to bringing down the morale of Dalits holding administrative positions in this and other universities. By deflecting this issue, the honourable MHRD minister is absolving herself and the honourable minister Bandaru Dattatreya from being responsible for the death of Rohith Vemula," the Forum said.