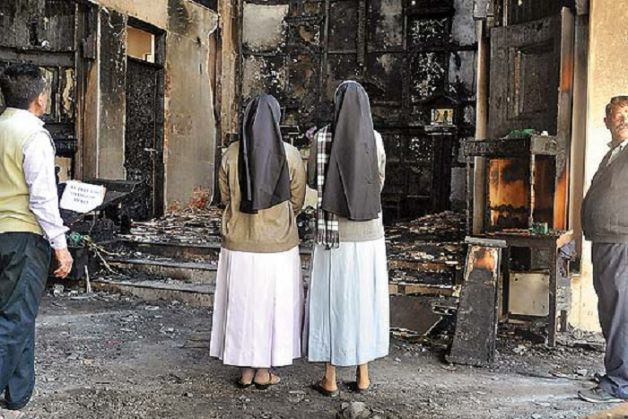 The Church in India faces several challenges today, including growing fundamentalism, increasing saffronisation of education, lack of clarity on the government's stand on intolerance, and a narrow interpretation of nationalism, says a manifesto of issues raised and discussed by the 32nd plenary of the Catholic Bishops Conference of India (CBCI) which ended in Bengaluru on Wednesday.
The plenary saw the participation of 178 Catholic bishops from 171 dioceses in India, according to The Indian Express.
CBCI president Cardinal Baselios Cleemis said: "We don't have a clear picture from the government on the issue of intolerance. Some people sometimes say positive things and the next day we have someone saying the opposite. We don't know what to believe. As we see it, there is a growing tendency of fundamentalism in this country which has to be stopped."
The Church believes that its experience in education should be called upon by the government whenever educational issues are discussed.
"Saffronisation in education is a concern. Looking at our Indian reality only from one perspective is a danger," said Cardinal Cleemis. "The government must include us in discussions on how to modernise education in India because we are in the field. We are in the most remote areas. Natural justice mandates that we should also be heard in deciding a new structure of education."
He added: "We find a growing tendency at the moment of not consulting anyone. Those who disagree are seen as enemies of this country or what? We should listen to everyone."